The final installment for the 2017 Year in Review (after Parts One and Two), this one incorporates all our recent holiday events, and the ticking of time from fall to winter. It can be a wonderful ride if you open yourself up to the cozy charms of the season. Even if you don't, sometimes the beauty seeps through no matter how you resist it. See you all next year!
September 2017 ~
After a summer off – the first time off I've taken from daily blogging in many years – I returned to the almost daily grind (and a new, streamlined schedule) in time for the fall season.
Madonna goes to the Body Shop.
In case you needed to know 20 more things about me.
A few good naked male celebrities.
This gave me all sorts of feels. (Especially in the back-to-school season.)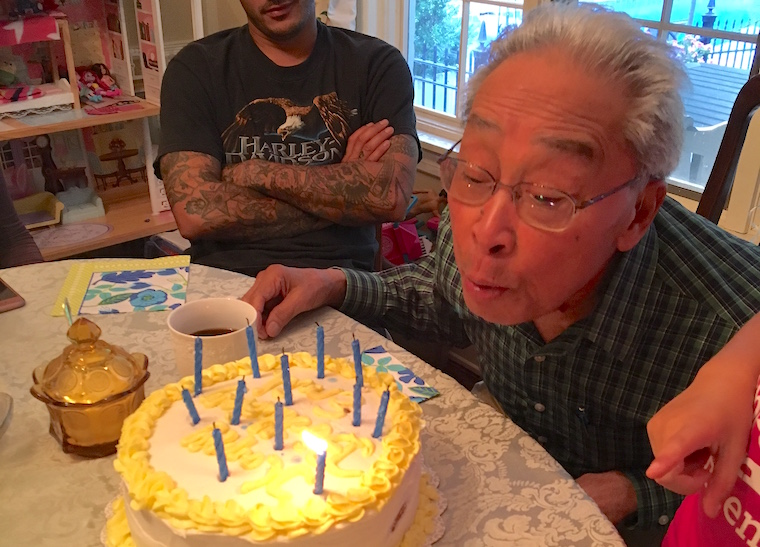 The summer blissfully refused to yield. Even in the middle of the night.
Fireworks and roses, and a naked Nyle DiMarco.
Hunks for September included Nile Wilson, Gavan Hennigan and Matthew Olshefski.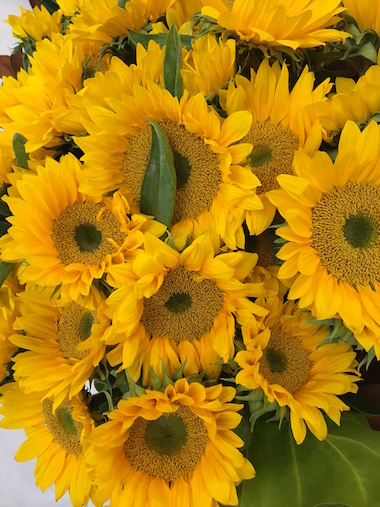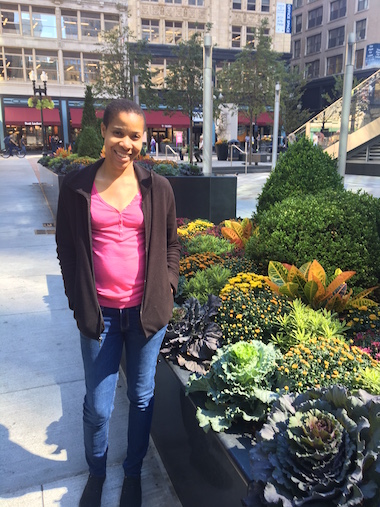 October 2017 ~
Tom Ford just the way I like him: dry, cool, and hard.
Trumpeting angels and a rose-tinted memory.
Shadows of gray, and I don't just mean my hair, plus the sorry state of Starbucks.
Spiked beauty, crimson against the blue sky.
Other Alans got naked here, but I kept my rain-bow tie on (even if I lost everything else).
The Dawson's Crack, ass-slapping antics of James Van Der Beek.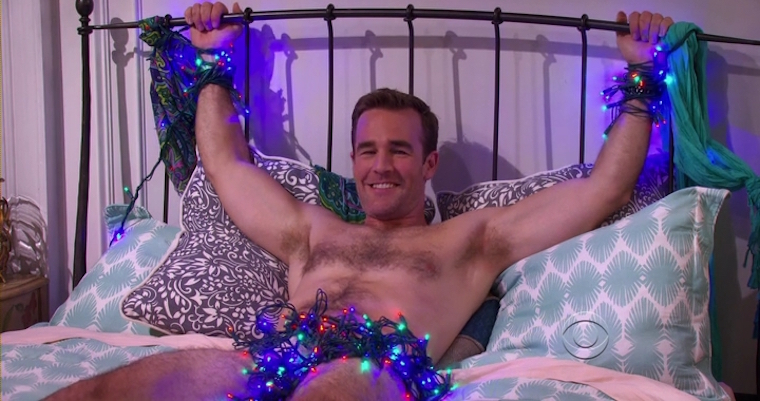 A favorite past-time: Running down the hallway in a robe a la Celine Dion.
My soap opera days are over, but it's still fun to watch.
Jamie Dornan gets fifty shades of shirtless.
The day I found a heart in a bush. (Two things I thought I could do without…)
Ogunquit October magic in full effect. Plus an enchanting harvest moon.
No matter how much clothing is missing, if it's in black-and-white you can always call it art.
My top-ten favorite Madonna songs (for now, and minus one).
The original Tom Ford Private Blend, and still one of the best.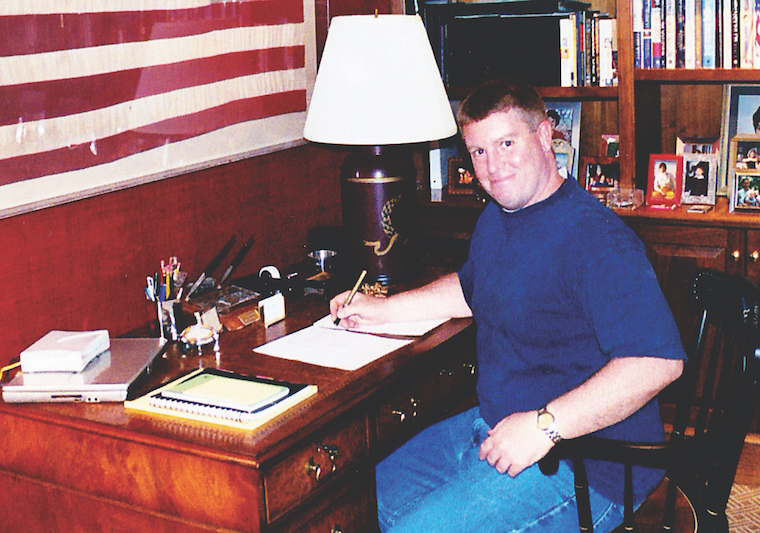 Andy's birthday, spent in peaceful and quiet fashion.
We've had 'Sex' for a quarter of a century. 'Erotica' too.
Fall cocktail fit for a golden dinner party. (And some golden lion's paws.)
The strange time I had to defend the children at Lowes.
Is this the saddest party song ever written?
Two trips to New York: the first one and the second one.
Opening up this blog to the voting rights of the people is always a crap shoot.
Red lace, hoop skirt, & guy liner. All in an autumn night. (And a Halloween surprise!)
Hunks of October included Cameron Dallas, Troye Sivan, Vernon Davis, Davood Ghadami, Rikk York, Colby Jansen, Lotan Carter, Aron Baynes, Nick Muscardo, Billy Eichner, Philip Fusco, Diego Arnary and Miles Kennelly.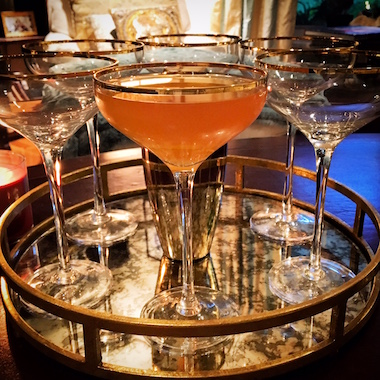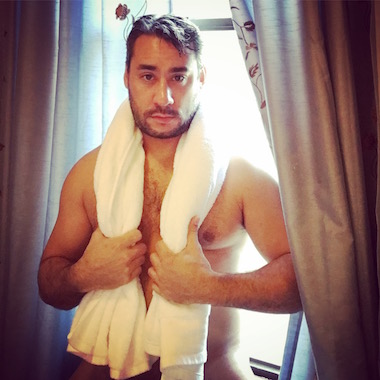 November 2017 ~
We eased into a long holiday season with some help from Tom Ford (and even more Thor).
Exiled by Enya, ridiculed by children, and riding the roller-coaster of life.
Right above Boston, we swallow it all down. Then there was the Gold Rim Dinner Party.
Nick Adams came through in the end and Ben Cohen returned to the calendar scene as well.
Holidays can bring out the ghosts, friendly and missed and beloved.
Hunks of November included Scott Evans, Nick Hawk, Brad Bradley, Lars Slind, Dolf Dietrich, Eric Balfour, Shawn Mendes, Gleb Savchenko and Dan Amboyer. (But not Blake Shelton. The year sucked enough.)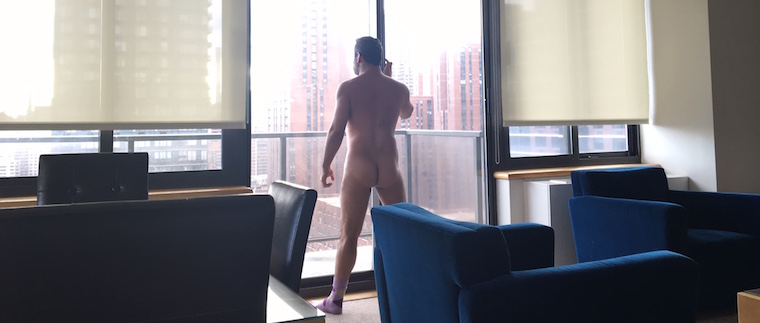 December 2017 ~
Everybody knows a turkey and some mistletoe help to make the season bright.
A seasonal high ball with Andy's Mom.
A most delicious French toast made with egg nog.
She will return, and she will be millions.
Ricky Martin slipped into a Speedo again.
One of my favorite holiday traditions, still intact somehow, and without further ado, the 2017 Holiday Stroll and all four of its parts.
Another holiday tradition, this time taken down a notch. Still, not a bad shot.
Ass & cock: my top nine. Things always get a little hairy at the end of the year. (Thank you Harry Judd and Ben Cohen and Henry Cavill.)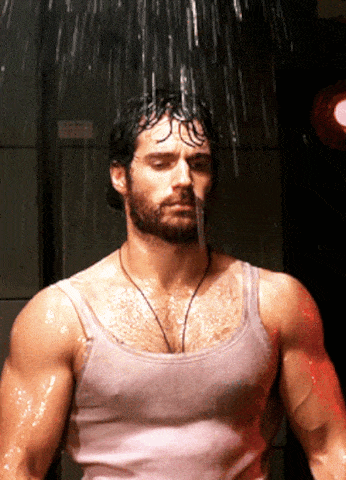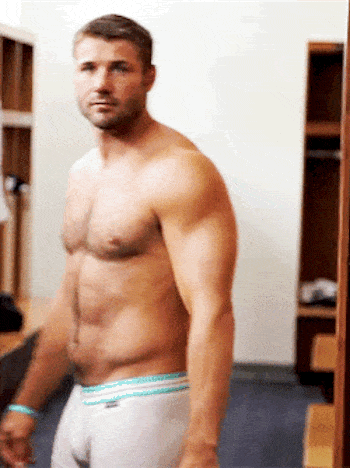 A song in need of a memory, or a memory in need of a making.
The Ilagan Bros. Holiday tradition, and a blast from our punch-drenched past.
The Boston Children's Holiday Hour. And more than an hour. An hour that lasted two days.
Pietro Boselli as a shirtless Santa and Tom Daley beneath the mistletoe.
Stripped of the title, this marks the first rescinding of a Hunk of the Day honor.
Christmas needs its quiet moments, but they were not in evidence at my first kids' soccer game.
Hunks of December included Maluma, Casey Spooner, Francis Mossman, James McAvoy, Ed Spellers, Keo Motsepe, Mikael Daez, Tristan Cole, Austin Wallis, Ricky Whittle, Brandon Myers, Dan Edgar, William Baldwin and Jake Nodar.
This was the year that turned many more hairs gray. For that reason alone, I'm ready to call it quits for 2017. We are coming for you, 2018, and we are going to take you like you've never been taken before… See you next year.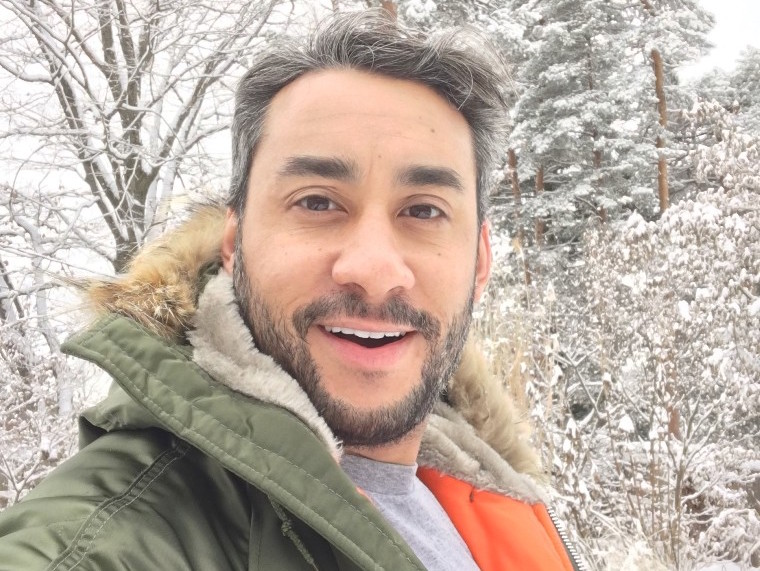 Back to Blog