THERE WERE NIGHTS WHEN THE WIND WAS SO COLD…
THAT MY BODY FROZE IN BED IF I JUST LISTENED TO IT RIGHT OUTSIDE THE WINDOW
THERE WERE DAYS WHEN THE SUN WAS SO CRUEL
THAT ALL THE TEARS TURNED TO DUST AND I JUST KNEW MY EYES WERE DRYING UP FOREVER
I FINISHED CRYING IN THE INSTANT THAT YOU LEFT
AND I CAN'T REMEMBER WHERE OR WHEN OR HOW
AND I BANISHED EVERY MEMORY YOU AND I HAD EVER MADE…
It's not all that outlandish for a robe to inspire me to like a song. There was a time when I'd do very bad things for the perfect robe. And finding the perfect robe would take many attempts (read: many purchases). It had to be just right – the exact degree of flamboyance, the measured amount of elegance, the slightest hint of decadence. If the robe was right, the rest of my life would fall into place.
It's not merely the robe – it's all the connotations that it invokes.
Comfort. Coziness. Safety. Glamour. Luxury. Contentment. Quiet.
The Golden Girls gathered around a cheesecake at the kitchen table.
Norma Desmond descending her staircase in a gorgeously-mad scene of devastated ruin.
Jennifer Tilly's grating high-pitched squeals in a feathery pink extravaganza, telling of her thrilling, show-stopping numbers in a musical called 'Leave A Specimen'.
And one of my favorites – the silk robe that Celine Dion wears in her 1996 video for 'It's All Coming Back To Me Now'.
THERE WERE THOSE EMPTY THREATS AND HOLLOW LIES
AND WHENEVER YOU TRIED TO HURT ME
I JUST HURT YOU EVEN WORSE AND SO MUCH DEEPER
THERE WERE HOURS THAT JUST WENT ON FOR DAYS
WHEN ALONE AT LAST WE'D COUNT UP ALL THE CHANCES
THAT WERE LOST TO US FOREVER
BUT YOU WERE HISTORY WITH THE SLAMMING OF THE DOOR
AND I MADE MYSELF SO STRONG AGAIN SOMEHOW
AND I NEVER WASTED ANY OF MY TIME ON YOU SINCE THEN
A confession: I was never a big Dion fan. She annoyed the fuck out of me with her Adult Contemporary bullshit. (I still find 'Because You Loved Me' to be one of the most joyless exercises in listening that the hearing world has been cursed to endure, and don't even get me started on 'The Power of Love', whose bombast simply wouldn't stop.) But in the years since I've softened on such stuff, and Dion's so kooky and good-humored about everything (her own over-the-top zaniness included) that I came around. And the robe she wears in this video went a long way toward changing my stance.
WHEN YOU TOUCH ME LIKE THIS
AND WHEN YOU HOLD ME LIKE THAT
IT WAS GONE WITH THE WIND
BUT IT'S ALL COMING BACK TO ME
WHEN YOU SEE ME LIKE THIS
AND WHEN I SEE YOU LIKE THAT
THEN WE SEE WHAT WE WANT TO SEE
ALL COMING BACK TO ME
THE FLESH AND THE FANTASIES
ALL COMING BACK TO ME
I CAN BARELY RECALL
BUT IT'S ALL COMING BACK TO ME NOW
Drama. Intrigue. Devastation. Loss. And that's all before she starts singing. In the aftermath, she haunts the house where her presumed love once lived, her only companion a robe that billows behind her in desolate beauty. At the time this song was released, I was about to fall in love again – a typical fall practice for me in those days. Everything was imbued with the import and passion of a person in their early twenties. I lived in a fantasy world; it was the only way I knew of to survive.
'Evita' was about to come out, and though my heart was pining away for the uninterested, I tried to focus on the Madonna movie, and on the drama of this video. The fantasy of a robe was an easy-to-accomplish escape. Like a heroine who lost her love in a tragic motorcycle crash, doomed to roam the hallways of a windy mansion, I walked from room to room (literally, as there were but two main rooms in the Boston condo) and felt the various fabrics fall and swirl about me.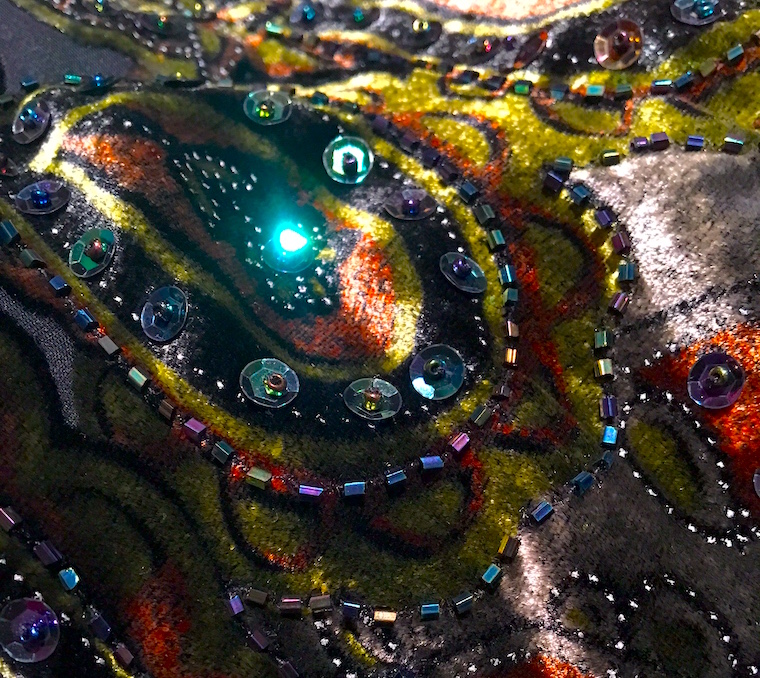 By that point I had amassed a decent collection in various styles – silk and velvet, beaded and embellished, trimmed with feathers and fringe, tied with tassels and trinkets. They were a comfort, a balm on a troubled and restless heart. Just because I was alone didn't mean I couldn't do so in fabulous form. There is an exquisiteness to misery when it's dressed just so. As the great Diana Vreeland once remarked, "Elegance is refusal." Refusing to feel was a discipline I learned while draped in the softest silk, idly running my fingers across a faint damask pattern, absent-mindedly dragging a pool of velvet and feathers in my wake. If there was a martini within reaching distance, so much the better. Retreating into a frivolous fantasy was my way of finding warmth on cold October nights. Wrapped in a robe, I indulged in make-believe, and if you think you are fabulous for long enough, sometimes it comes true.
IF YOU FORGIVE ME ALL THIS
IF I FORGIVE YOU ALL THAT
WE FORGIVE AND FORGET
AND IT'S ALL COMING BACK TO ME
WHEN YOU SEE ME LIKE THIS
AND WHEN I SEE YOU LIKE THAT
WE SEE JUST WHAT WE WANT TO SEE
ALL COMING BACK TO ME
THE FLESH AND THE FANTASIES
ALL COMING BACK TO ME
I CAN BARELY RECALL BUT IT'S ALL COMING BACK TO ME NOW
That fall I floated along the amber-hued floorboards of our Boston condo, robes fluttering behind me in dramatic recreation of this video. Life is more fun when you have to pretend, when the worry and want is for the sake of drama over any real emotional taxation and desire. Pretending was a form of protection – perhaps the ultimate for of protection – and the best way I knew to pretend was to put on a pretty robe, a steely mask, and the nonchalant attitude of aloofness that repelled all sorts of messy feelings.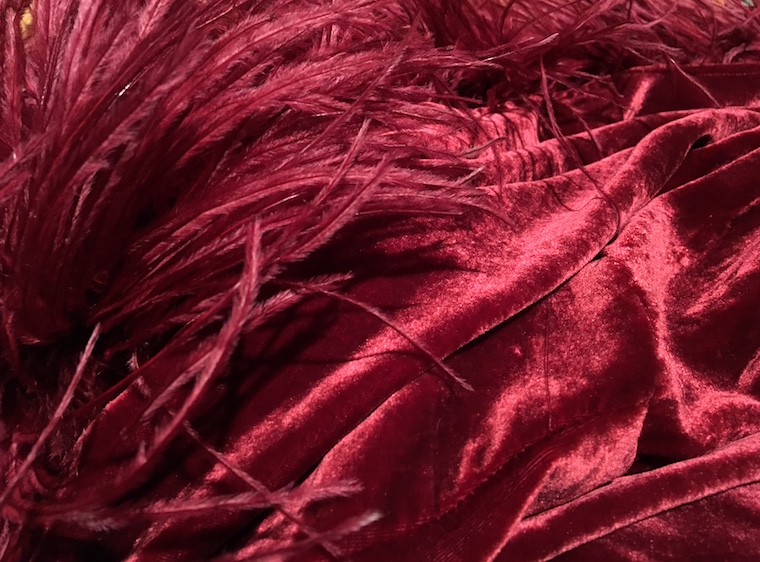 Back to Blog