No matter how sinfully salacious or purportedly provocative a photograph might be, the moment the color is drained from it suddenly turns it into art. The images in this post are proof of that, as they feature various former Hunks of the Day in states of shirtless and shameless glee. First up, front and back, is Pietro Boselli. He's not only been a Hunk of the Day, but has also been featured numerous times in states of underwear and states of undress, posing in his second Hunk of the Day honor.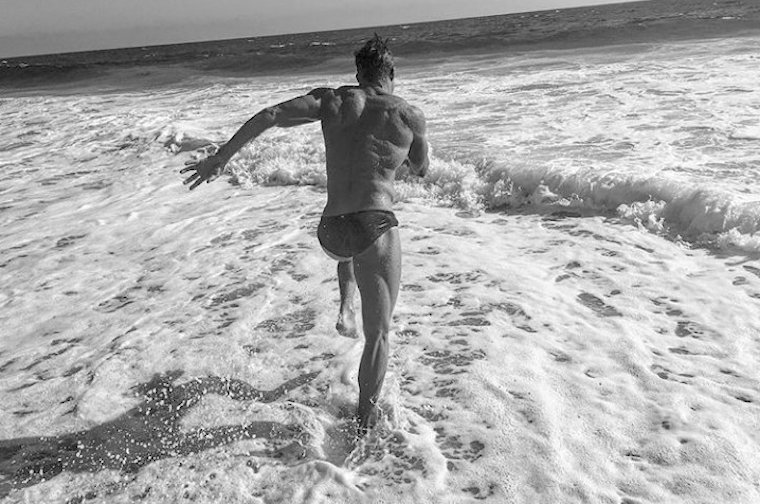 Recent HOD Cameron Dallas shows how low his Calvins go, much as he teased in this post.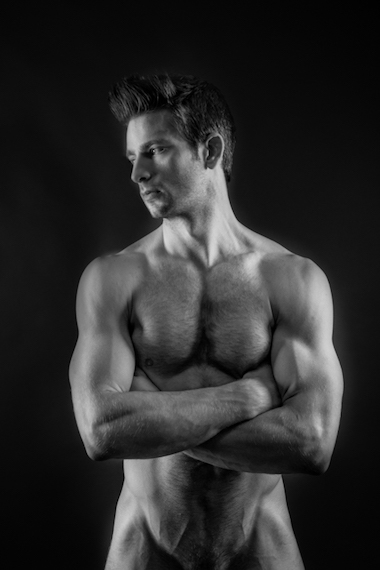 Alexander Skarsgård strikes a quirky if smoldering pose in his tighty-whities, but he went full-on starkers for hi Hunk of the Day post. Derek Yates continues the sultry vision that he began in his first Hunk of the Day post (and his second).
Mark-Paul Gosselaar flashed his bodacious booty in his virgin Hunk of the Day crowning.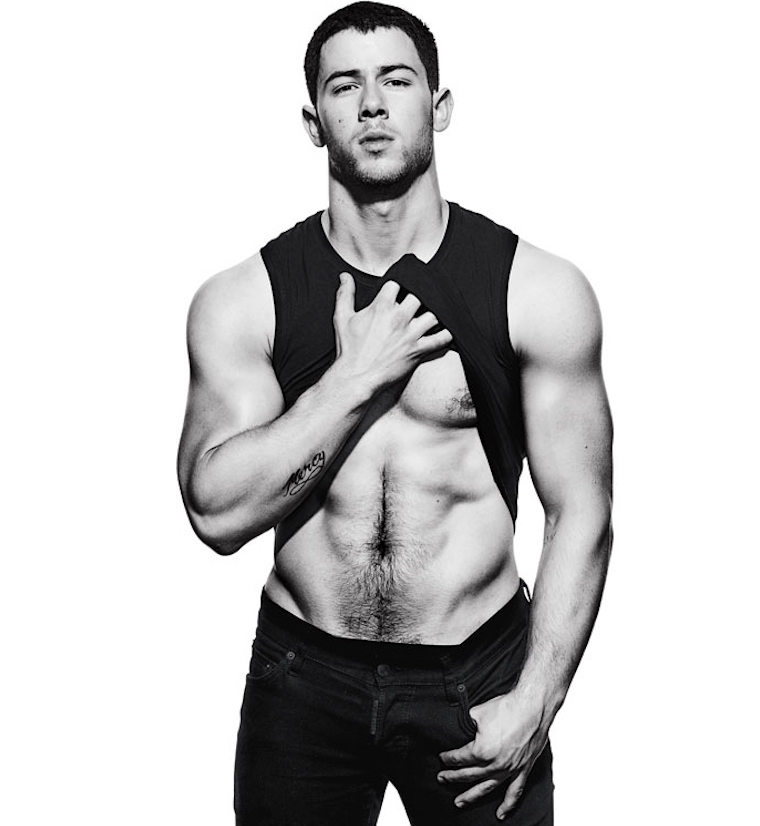 Nick Jonas has been here far too many times to list all the links, so do me (and yourself) a favor by typing his name into the Search feature at the bottom left and see what he brings up. It will be worth it, trust me.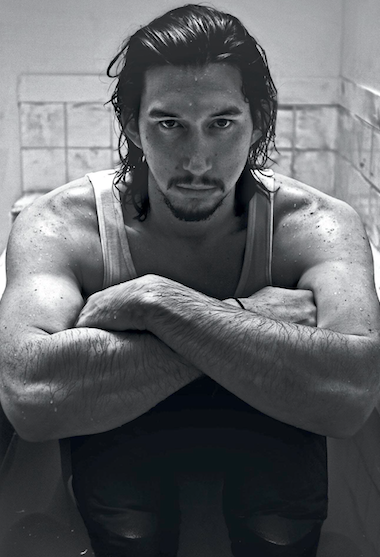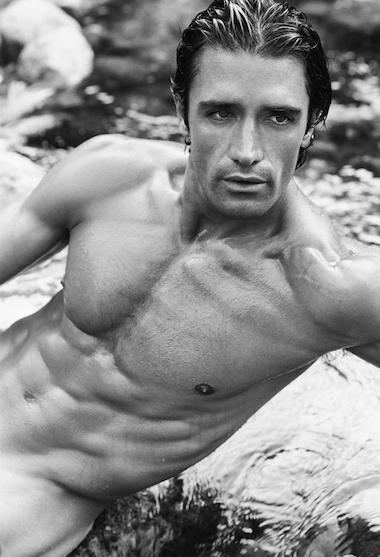 Adam Driver channels his sexy rub-a-dub-dub side here, as he did in his last Hunk of the Day feature (check out his first HOD post here). Giles Marini hasn't yet been featured (or if he has, that post has gone by the wayside). Here's a pic of him nonetheless.
Finally, a little GIF for any Calvin Harris lovers out there. In case his original Hunk of the Day post doesn't quench the thirst, there's also this brief-clad one.
Back to Blog