You're gonna hear me roar, because I have nothing but accolades and excitement to report on my first season growing the lion's paw plant you see in these photographs. Scientifically christened 'Leonotis leonurus' – oh what a beautiful bit of Latin alliteration! – the more common name for this beauty is the lion's paw, based on the fuzzy petals of its monarda-like flower form. (It's also called the lion's tail plant in some circles, but I find the paw reference more fitting and accurate.)
I saw it in the corner of a Faddegon's greenhouse earlier in the year and read about its size and orange color. For some reason, with the notable exception of a self-seeding butterfly weed (Asclepias) I have a hard time getting orange into the gardens. (I'm not a fan of marigolds.) The small photo on the plant marker promised that would change. It also promised a big, bodacious, space-filling annual that would astound in a single growing season.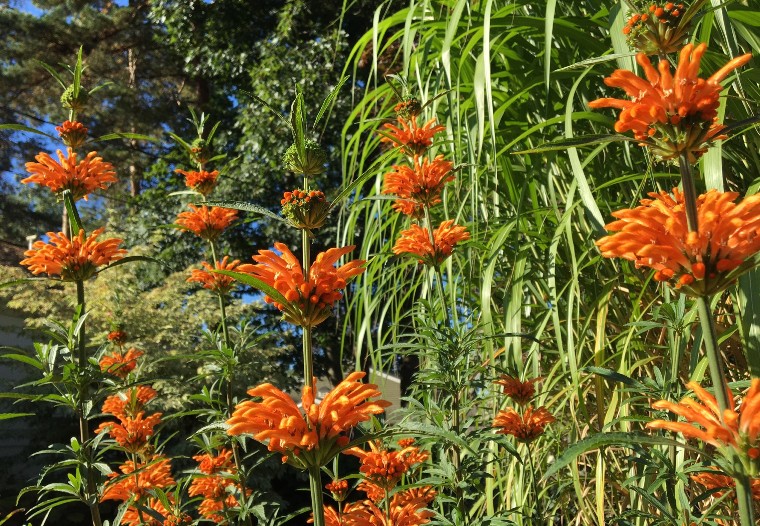 I planted it in full sun, as was its listed preference, and waited. And waited. And waited. Slowly, it grew taller. Then wider. Then taller again. Finally, in the last couple of weeks, it flowered, and it was well-worth the wait. I took these photos in the late afternoon sun, and hopefully you will get the lion's paw resemblance.
What I didn't manage to capture, and therefore can't completely convey, is the size and stature of this plant. It stands at a good five feet tall, and sprawls out just as wide. It's a doozy of a plant and deceptively appears rather inconspicuous until the floral fireworks begin. That's also where, at least for this season, things got the slightest bit problematic.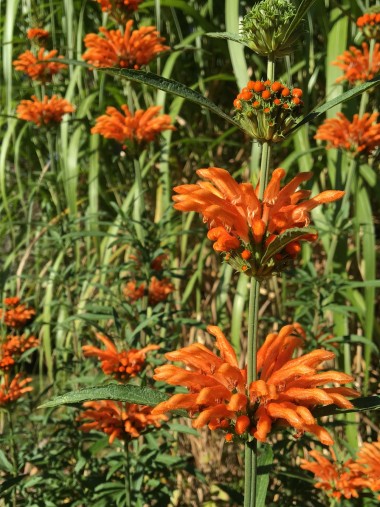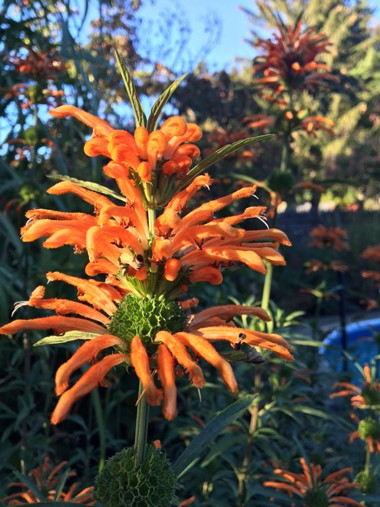 This specimen didn't get going until late September. Luckily for us, we've had an extended run of summer weather so we were able to enjoy it, but for most years such gorgeousness would have been lost to the cold and frost. I'm not sure if its super-late-season blooms are normal, or if the spotty summer had something to do with it. From what I've read it enjoys a hot and dry atmosphere, similar to its native Africa, so perhaps our relatively rainy early summer set it back.
Hopefully I'll be able to find a few of these again next year. I was going to see if I could capture some seeds, but I fear the frost will arrive before they have a chance to ripen. We shall see. Until then, you're gonna hear this roar.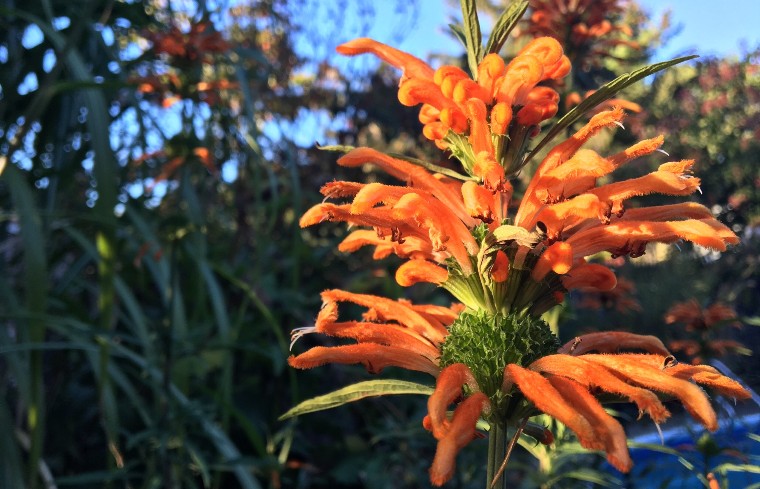 Back to Blog