Hard – very hard – to believe that this marks the 25th anniversary of Madonna's 'Erotica' album and 'Sex' book. What a heady time the fall of 1992 was – I still don't know if I ever came to terms with that period of my life, and I'm certain no good would come of it making any sense at this point. Adolescence is a rocky time in one's life – coupled with everything else a burgeoning gay boy goes through, it's a wonder some of us survive (and the sad fact remains that some of us don't). I don't think I'll ever know what got me through it, but I do know that part of it was thanks to Madonna.
The 'Erotica' period has a darker underside that I don't always acknowledge. At the time of its release I was going through my own dark period, and in a weird way it kept me alive. I wanted to hear it. On one rainy night I held onto that thought as I careened through wet leaf-strewn roads and tear-stained eyes. I wanted to feel alive in the way that only Madonna's music could make me feel. Most of us have one or two artists that do that for us, touching a chord that rings in the specific tone that feels destined only for own experience. Something in their delivery, and the way a song resonates at the exact point in time when it means the most. The right song at the right time can save your life.
Coming as it did as my own sexual self was awakening, I was not immune to the work at hand, nor was my cock immune to the stirrings of seeing those naked guys at the long-defunct Gaiety preen and pose in naked abandon. Sex was life. It was vital to it. It literally created it. The idea that Madonna's book, and her whispered coos and orgasmic sighs on the 'Erotica' album, would elicit cum from men the world over was a thrill in and of itself. That both men and women would find a sort of orgiastic release from the joint project lent a hedonistic abandon to the whole affair, like some love-bead-festooned 60's free-love-for-all fuck-fest in which we could all participate – jointly, singly, collectively.
It was there in the 'Deeper and Deeper' video and its first live performance in The Girlie Show. It was there in the 'Erotica' video too, where peeks into the shooting of the 'Sex' book became a grainy art form in itself. It was there in Madonna's Dita Parlo persona, presiding over proceedings with a whip and a gold-toothed smile, both in charge and demanding to be taken from behind.
At their gritty best, the 'Sex' book and 'Erotica' album personified a multi-faceted look at their subject matter – good, bad, ugly, uncomfortable, beautiful, tender, raw and rough – and most people couldn't take such complexity without revealing their own discomfort with the idea that sex wasn't necessarily dirty (or that its dirtiness was a form of gorgeousness). Today, the images are no more extreme than the ads that populate any number of fashion magazines, not to mention the veritable pornography on standard television.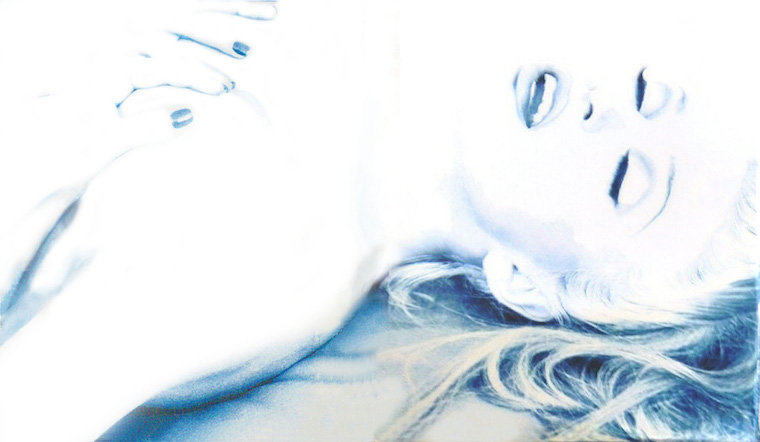 Back then, though, 'Sex' was a big deal. For Madonna fans especially. A friend's mother had procured the book for me and I descended into my basement to view it in the bright and harsh double fluorescent tubes of the early 1990's. Turning each page and taking in each image was an experience that was seering itself into my head. The smell of those stiff pages, the shiny cold metal of the covers, and the provocative poses within aroused all my senses. As the mylar-encased CD single of 'Erotica' played in the background, my mind journeyed with Madonna on her sexual adventures – from the dungeons of New York City to the tropical playground of the Florida shore – and the rapturous appreciation of such a work of art inspired me on a path that has led to all my creative endeavors, from writing to photography to this very blog.
'Sex' – the book – got everyone's attention. It was the elusive party invite that everyone wanted but no one wanted to admit to wanting. Not unlike sex the act. Pretty genius on Madonna's part, and everyone fell for it. The naked girl brings everyone to the door, but what's going to keep us in the room? For me, it was the music. While lead single 'Erotica' was the headliner, it wasn't close to being the strongest cut. That honor went to 'Deeper and Deeper', which picked up right where 'Vogue' left off, featuring a flamenco guitar bridge that impels the most staid person to move once that bass kicks back in. Let your body go with the flow, indeed. Giving 'Deeper' a run for its money, albeit a slower and more somber one, is 'Rain' – one of Madonna's strongest ballads, and a beautiful foil for the heat and crackle of the album. Whereas tracks like 'Fever' and 'Thief of Hearts' burned, 'Rain' cooled and soothed the savage beast brought out by all the heavy breathing. 'Bad Girl' tempered all the antics with a dose of self-blame and a brilliant David Fincher-directed video (with a guest turn by Christopher Walken no less). Deeper cuts like 'Words' and 'Secret Garden' proved Madonna's musical mettle and completed an album that was somewhat maligned on release, but that has proven a potent slice of 90's dance-pop all these years later.
The backlash was swift and harsh. People get all bent out of shape when anyone steps beyond boundaries regarding America's ridiculously puritanical public stance on sex. Madonna was attacked even more than usual, and this time some of it stuck, tarnishing her run as uncontested top-of-the-pop goddess. After the title track, the singles uncharacteristically stalled on the Billboard charts, failing to rise to her usual perch at number one. It was a career slump (even if it was a rather successful one at that) and the criticism seems to have stung Madonna more than usual. There's sometimes a sad beauty to sex, so the dampening denouement felt like a fitting finale. It still couldn't dim the fireworks that Madonna set off, and this period remains a favorite stretch for many a fan.
In my own life, it came at the jumping-off point for sexual exploration. It titillated in a safe masturbatory way, it took unabashed pleasure in itself, and it offered no apology for any of it. "A lot of people don't say what they want," Madonna wrote at the end of the book, "That's why they don't get what they want." Simple and true, it was Madonna at her brazen best. Fuck you, literally, if you don't want to get it. I was just beginning my trip down the rabbit's hole of sexual wonderland. It was still shiny and new, but I now had markers and signifiers. I had hints of what sex was, stories and tales of arousal and excitement, images and songs of sexual events. Tied into love and romance, heartache and betrayal, sex was something sacred and serious, along with playful and fun. It was all there in the aural romp of the 'Erotica' album, there in the pages of 'Sex' – and if the woman whom I had idolized and worshipped could make matter-of-fact commentary on the subject, it might be safe to discuss all the questions and concerns I had.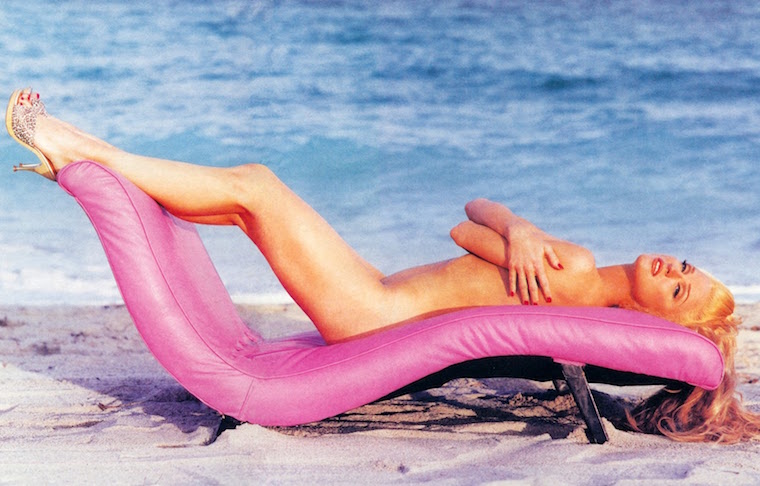 Back to Blog