"Christmas in a Glass" is Jamie Oliver's nickname for his mulled wine recipe, and if it's good enough for The Naked Chef, it's good enough for me. It's certainly fine for staving off a cold December day and warming the cockles of the heart in seasonal jubilation. And when your child is drinking hot chocolate and eating fifty marshmallows before devouring a chocolate spoon, you need a little something to take the edge off.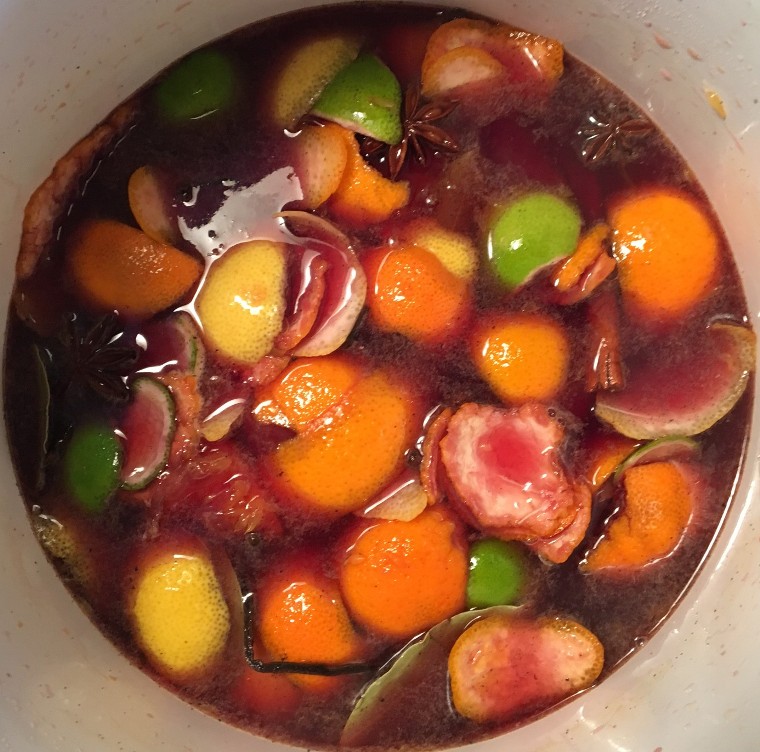 I'd combined the dry ingredients with the sugar for a couple of days beforehand (making for an easier traveling plan) and the white granules got to soak in all the fragrance and flavor from the freshly-spliced vanilla bean, freshly-ground nutmeg, cinnamon stick, bay leaves and star anise. That alone was heavenly, but when you added the peels of clementines, a lemon and a lime, it was better than a Yankee Candle.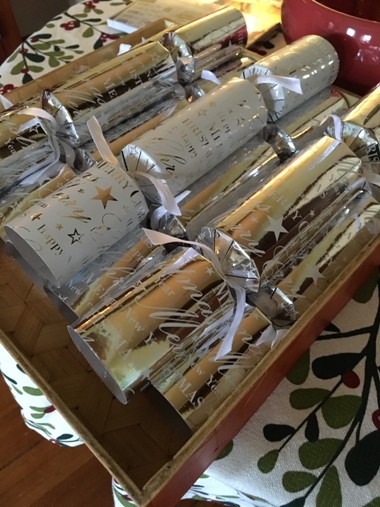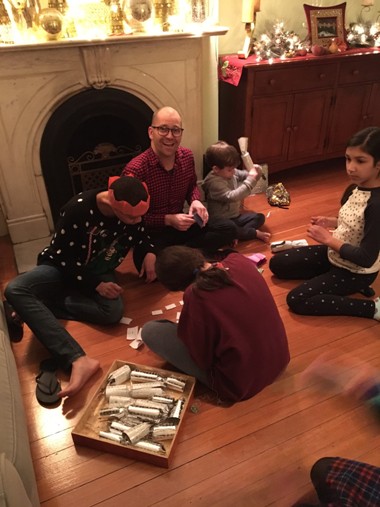 I loved the idea of being the warming stop after a day of Boston exploration, and the condo has always been a cozy place perfect for just such a scenario. Our little guests began arriving, and Suzie volunteered to pick up some last minute food provisions (I provide the hot drinks and fancy footwear – the rest is always up in the air).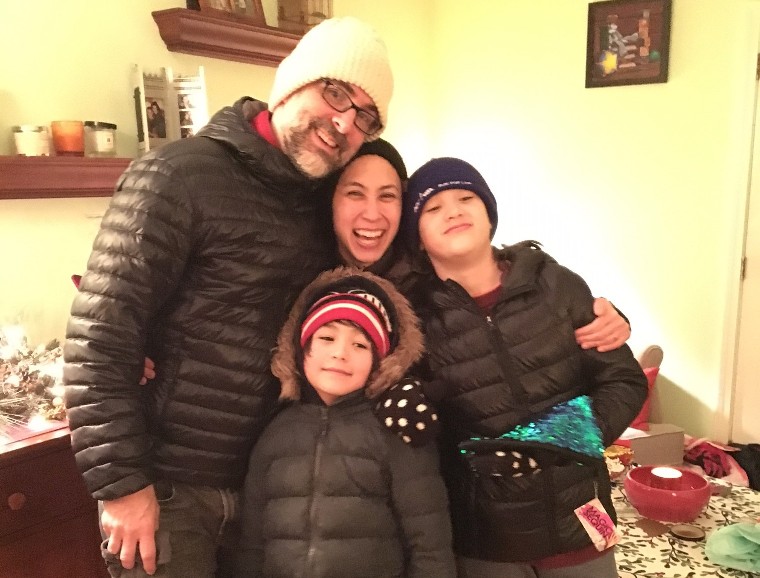 (The family that wears the same coats together, stays together.)
As the hours passed, the hot chocolate was devoured, holiday hedgehogs were crafted, Christmas crackers were pulled open with a pop, and the kids made up a game that involved running between rooms. It was the most raucous the condo had been in some time and I was grateful to have had the foresight to invite the twinfants in the condo below to visit at any time. (The key to any party where you don't want the police called prematurely.)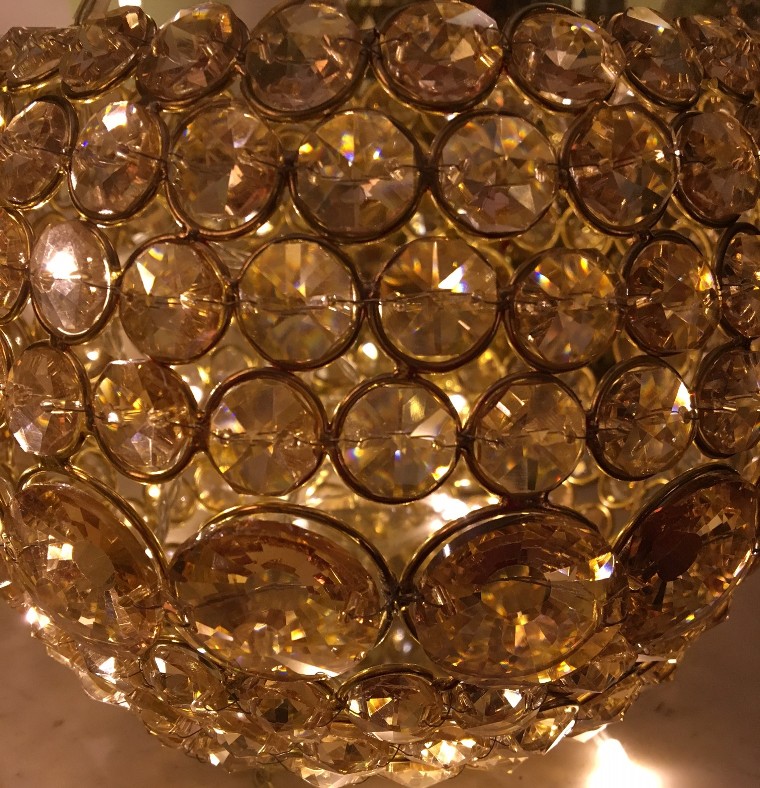 The light outside went down, while inside the condo candles flickered, Christmas music played, and the sounds of children screaming with laughter (and the occasional bump) filled the normally silent space. At the end of it (and it was a good five-hour stretch) I was drained but giddy with their infectious seasonal excitement. That's the real reason for the season.
We'd survived another Boston Children's Holiday Hour, and I was better for it.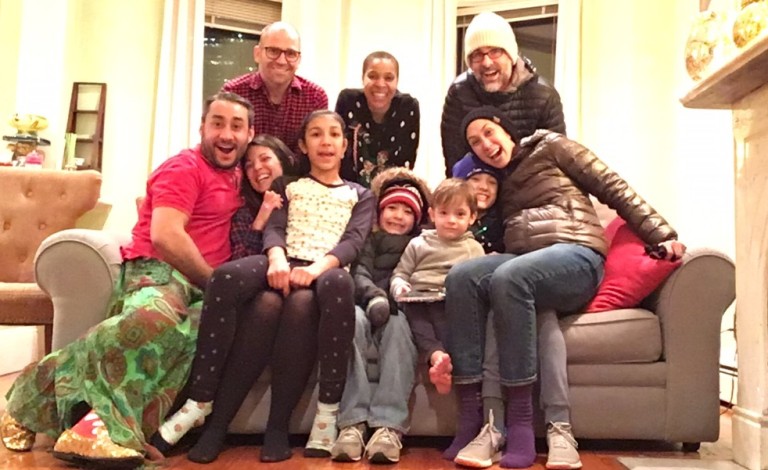 Back to Blog