Andy was good enough to drive Suzie and me to the train station while it was still dark. And chilly. A welcome chill in the relative heat of this autumn, and one that would quickly dissipate, like the fog rolling over the Hudson River as we rushed by en route to Penn Station. It was an other-worldly journey, clouded by the early hour as much as by the strange weather that had portions of the river shrouded in fog and cloud cover, with only a few floating vessels and trees appearing through the haze, illuminated by the morning sun. A magical beginning to a magical day. I wore my grandmother's sapphire and diamond star-shaped ring on my pinky – a bit of bling that would have made her proud. We brought some lost family members along with us in our talks during the day, as we tend to do only when it's just the two of us.
We started with a rather unproductive stop at Century 21. I found a stunning Emilio Pucci coat which was marked down to $1260 (from $4000 – which is a bit of a steal when you think about it, but not so much when you really think about it). In the end, Suzie found more than I did, but on a day trip without a hotel home-base, I didn't mind being empty-handed. We walked along Central Park as it neared lunch time, making our way to the Plaza.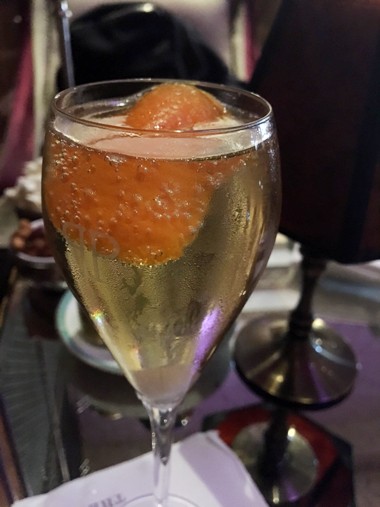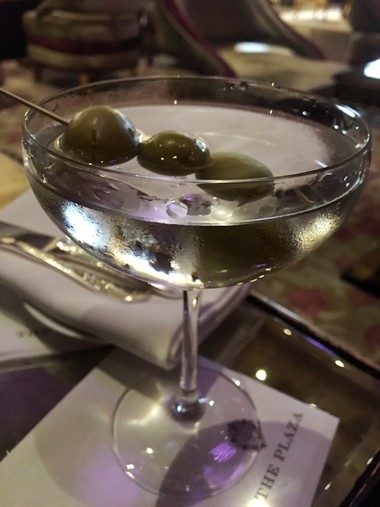 In the past, I've discounted this corner of New York as a tourist trap, and it still is, but there are nooks and hideaways that can get you away from the masses and into the embrace of a cocktail. The Rose Court is one such place, slightly hidden up and away from the Plaza's Lobby. We found a velvet banquette in the corner and set up shop for a ladies-who-lunch moment. A martini and a burger are a great accompaniment for a conversation with an old friend (so is whatever froo-froo champagne concoction Suzie ordered off the menu). The latter came with an orange peel that occupied her. Food and service were both impeccable, and you pay for both. We finished and made our way to Broadway for a matinee preview of 'M. Butterfly' with Clive Owen. I was eagerly anticipating the visual sumptuousness that director Julie Taymor usually brings to her work, but it was sorely lacking. The jewel-box description of the show made it sound more beautiful and intricate that it is, but the cast did their best with it. Even when Broadway doesn't shine at its brightest, it's still a nice escape.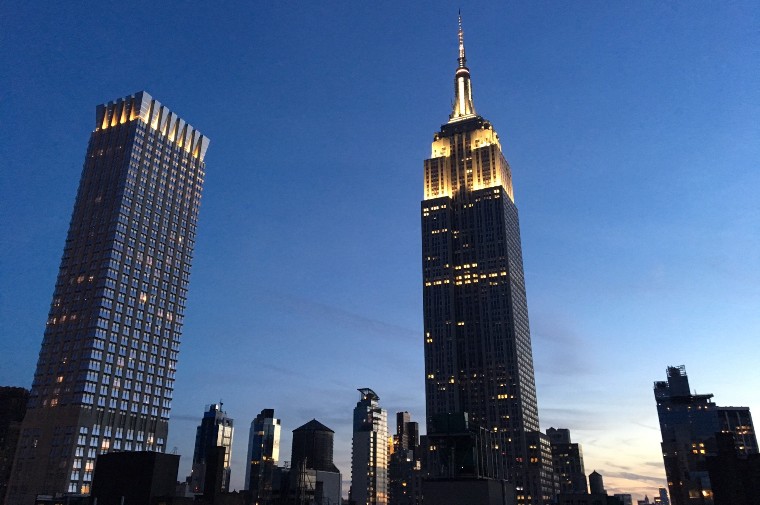 A walk back toward Penn Station and some shopping stops later (Suzie tried out a few pairs of Doc Martens as if it was 1994 all over again) and soon we were at Keen's for a final cocktail before our train ride home. It's our old pre-Madonna concert stomping ground, where we'd always grab a burger before the strenuous gauntlet of a Madison Square Garden show. On this night, a sleepy Sunday evening that had us peering up at the Empire State Building on a breezy but balmy balcony a few moments before, we paused at the bar, holding on to our last moments in the city.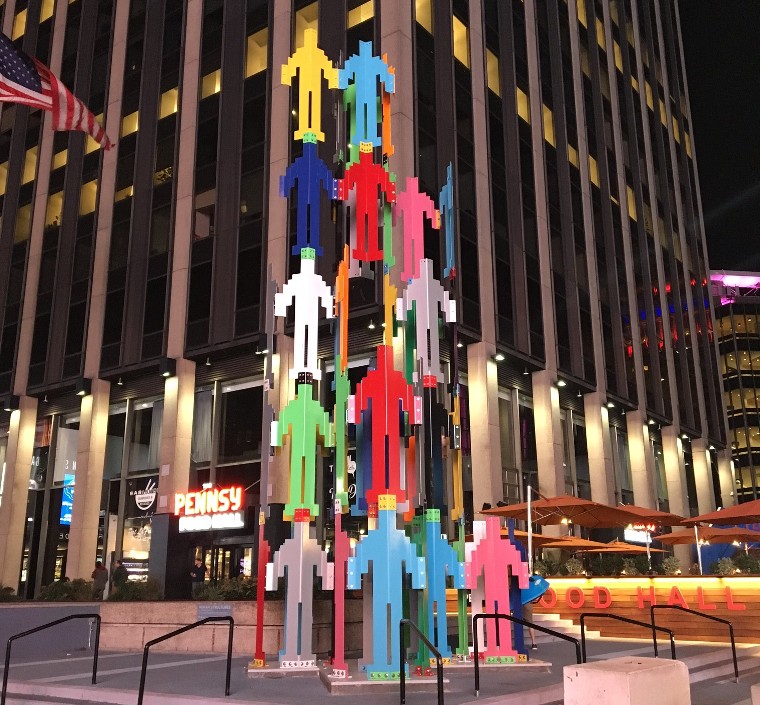 Back to Blog