Libation literature would have it that a classic cocktail has to be tried and true with minor but not major room for variation. The Martinez defies this, made in several wildly differing forms, each one just too drastically separate from other incarnations because in this one every ingredient is vital, and every change results in a totally new drink. For my purposes, I used one of the more common versions to get a feel for the usual before branching out into anything outrageous. Only when you know the rules can you break them.
With its gin and sweet vermouth base, this is largely considered the love child of a martini and a negroni. I wasn't sure how I'd feel about that, since I love each dearly, and can't picture a happy hybrid. Fortunately, like its parents, the Martinez is distinctive enough to stand on its own. Consider it the Liza Minelli of cocktails. Here's the recipe I used for my first try:
The Martinez
3 1/2 ounces Old Tom Gin

1 3/4 ounces sweet vermouth

2 bar spoons maraschino liqueur, preferably Luxardo

4 dashes orange bitters

Ice

Orange twist, for garnish (optional)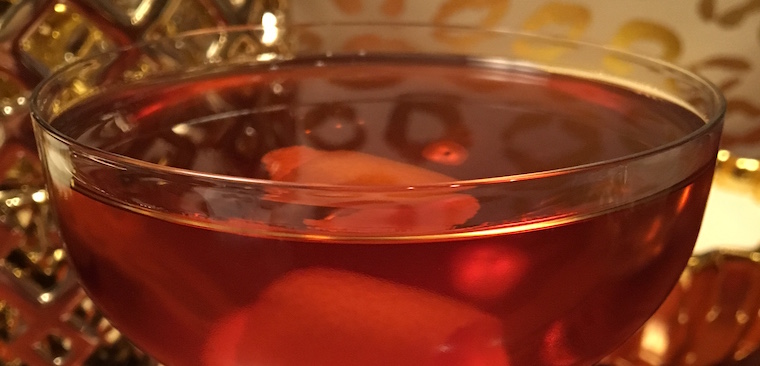 They say Old Tom Gin is the traditional one for this, but I used the Bombay that was already open. For me, the key to this drink being good is in the sweet vermouth. There's a lot of crappy sweet vermouth out there, and more dangerously, the longer vermouth stands on your shelf, the worse it gets. It's imperative to use fresh sweet vermouth – the Carpano Antica Formula is delightful, and it conveniently comes in smaller bottles to avoid a batch getting stale. (You can also drink enough on a regular basis so that this isn't even a question.) In a negroni, the campari is so prominent that you sometimes get away with less than stellar sweet vermouth – in this one you need the best, because there's no disguising it.
The other trick is to get that bottle of maraschino liqueur – you will use it for the Last Word if you have any sense. And bitters. Orange bitters. They will accentuate and highlight the orange peel with a deeper complexity and resonance than if you make one or the other stand alone. The devil may be in the details, but heaven is there too.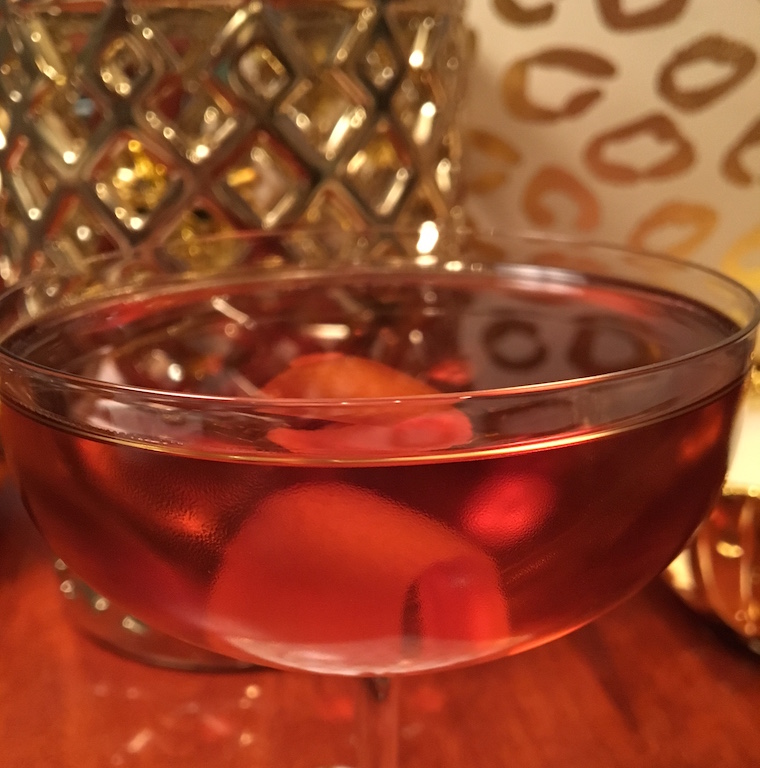 Back to Blog