A number of years ago I saw my first castor bean plant. It's not something one easily forgets. It was fall in Ogunquit, and my parents were staying at the Anchorage. That establishment always does an amazing job with their landscaping, particularly in their fall displays. Gigantic pumpkins lined the entrance, and the garden nearby was filled with these spiky scarlet seedpods. They rose high into the sky, and their vermillion brilliance popped against the deep blue of a fall day. At the time, they were an interesting sight to behold, but not something I particularly wanted for my garden at home.
Tastes change. Appreciation evolves.
Their dramatic structure and immensity began to haunt me. The fascinating armor of their seedpods was more interesting and colorful than many a flower. The burgundy leaves lent a compelling contrast to the world of green that is summer. When I went on a seed-buying spree for my Dad earlier this year, I bought a packet of seeds for myself.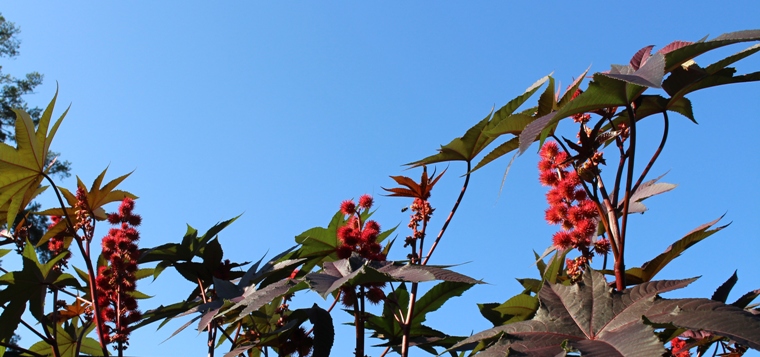 I read that they liked a sunny spot, so I offered them some choice real estate right in front of our house. The noon sun hit that area directly, and with a slow-growing Japanese umbrella pine still working on its expansion, there was room for three castor beans to grow. After a rainy start (which had me worried that they might rot) they stretched their wrinkly first leaves into the spring air. Only when it turned hot did they truly take off, and then there was no stopping them.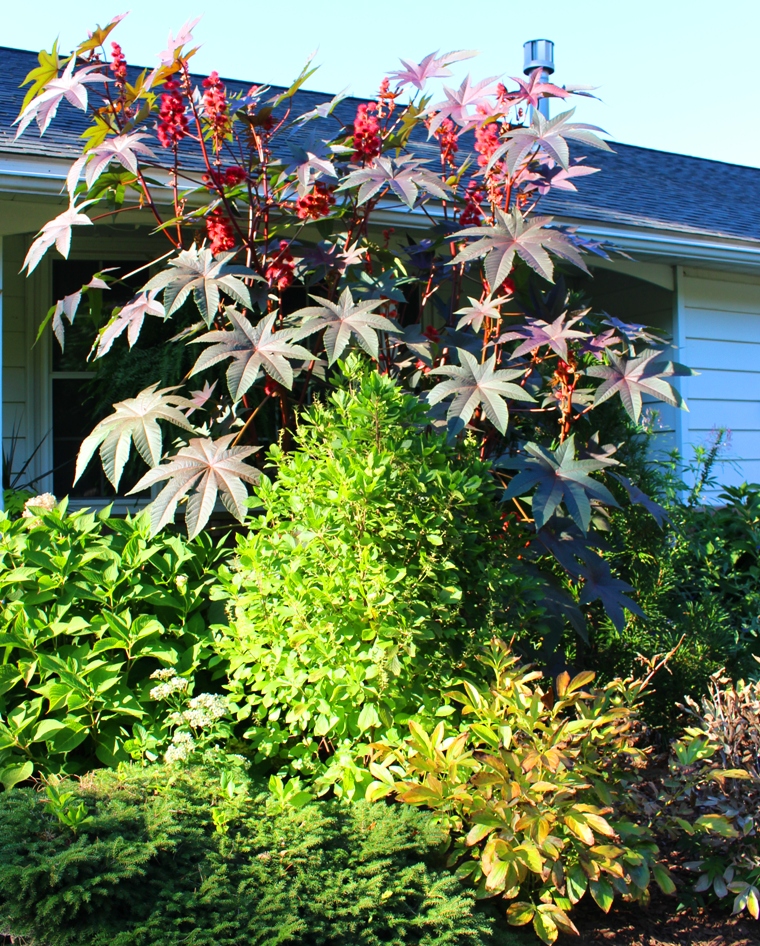 The flowers and seedpods appeared earlier than I anticipated, then continued to come as summer turned into fall. Our late stretch of hot weather lengthened the growing season, and added to their already-impressive height – so much so that they almost overwhelmed their space. As it is, they soar above our little roof, and it's only a matter of time before the squirrels and chipmunks realize they have a new ladder with which to ascend and wreak havoc. Next year, if these seeds ripen as I hope they will, I'll see about planting them further away from the house, in the sunny side bank where it's too difficult to mow. The ground is less fertile (these benefited from the amended soil and regular fertilizer that our front bed provides) but even at half this size they would make a dramatic statement. They are also said to deter moles and voles and other critters – a boon to our beautiful lawn that is in constant peril of one sort or another.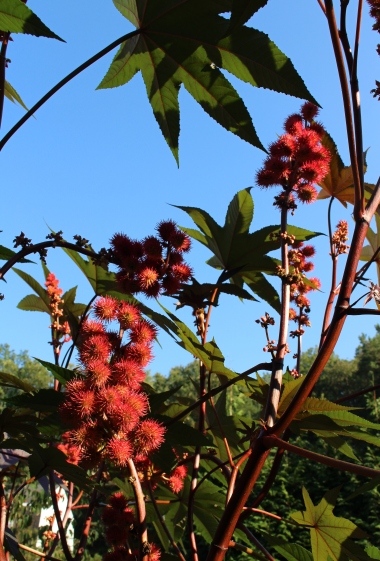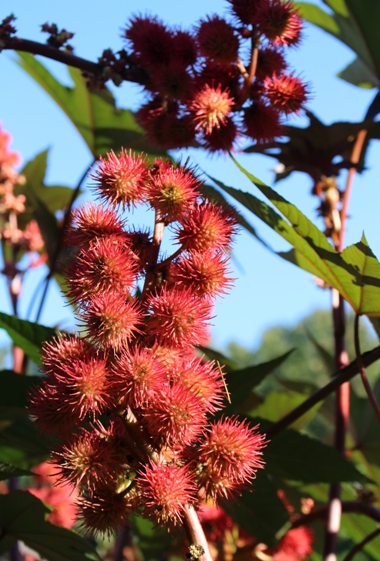 A word of warning if you are contemplating trying these out: every part of this plant is extremely poisonous. If you have curious kids or animals that feel the need to nibble on everything in their path, be very wary. A single seed is said to have killed a person; their spiky form is a telling warning label, as pretty and exotic as it may appear. Personally, I like a little danger in the garden. It wards off the ignorant and unwanted.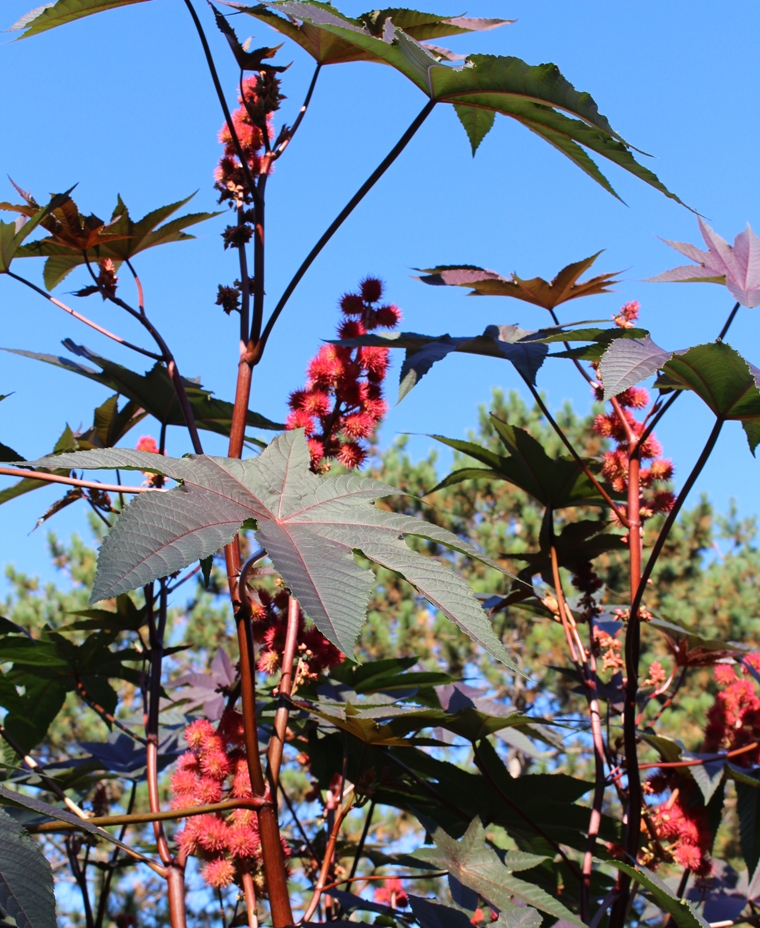 Back to Blog