One of the very first Tom Ford Private Blends produced, and the most touted scent to the whole line back then was Tuscan Leather. It remains a cornerstone of this line, but it took me a long time to come around to it. It's not a subtle one, and the first few years of sniffing it had me unconvinced. It was potent. It was loud. It was almost obnoxious. One would think I'd have loved it. One would be wrong.
Fortunately taste and perception shift over the years. A good cologne will do that in a day. I never bothered with trying Tuscan Leather on and seeing how it dried down, I only took that initial oomph and steered clear. I missed the real magic of this stalwart performer until I threw a 'Naughty or Nice' party with S&M leather undertones and finally got around to sampling this fragrance for a full night.
It begins in unapologetic fashion with the cracking of a leather whip.
Some leather is stiff. Worn by the years, faded by the sun and wind, it dries out, stiffens up, and stands on its own. It hits hard because that's the only way to survive.
Some leather is supple. Processed and delicately treated, it spills and folds like the softest silk. It kisses and caresses the skin, hiding its toughness in flowing elegance, cloaking its delicacy in shrouds of smoothness.
Tuscan Leather gives both of these aspects a delicious turn, beginning in tough, cowboy-boot stomping glory and finishing with a sweetly refined send-off.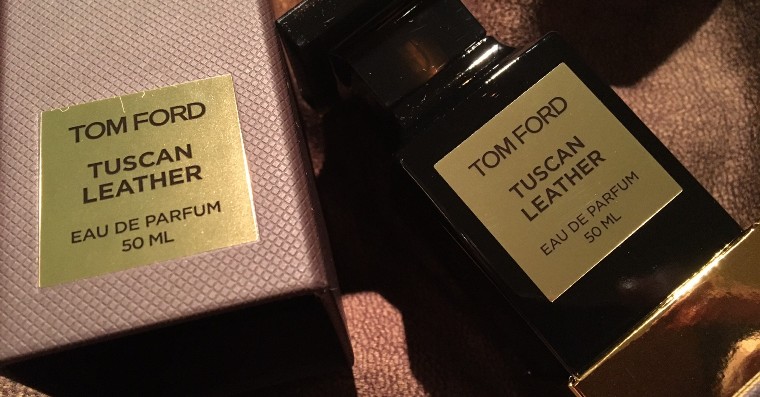 This is not a scent for the faint of heart or weak of nose. That opening is no joke, and as one of the very first Private Blends, Tom Ford was announcing he didn't come to play. Tuscan Leather is a complex, challenging, and ultimately exquisite experience that may have some shying away from its harsher points. Those who want a true fragrance journey should board this wild ride and prepare for glory.
Starting off with a heavy jolt of its namesake, leather plays a primal part in the proceedings. Though I usually think of leather as one of the lasting aspects that shows up rather late in the dry down, here it announces itself front and center, and stays there for the greater part of the show. A smokiness pervades as things progress, lending dark beauty and potent mysticism with just the slightest hint of incense, courtesy of the olibanum. The official literature for Tuscan Leather lists black suede as part of the formula, giving it a hedonistic edge. It verges on going musky, but is pulled back by night blooming jasmine, which claps back with its own sweetness, bravely defying all the harder elements at work. The juxtaposition is delicious, and results in one of the most beautiful dry-downs of all time: a luscious raspberry-like sweetness that somehow retains all the rustic leathery goodness of the beginning.
Sillage and projection is powerful – do not go heavy on this, especially in an office environment – and its duration is a good six to eight hours (with the dry down lingering into the next day if you let it).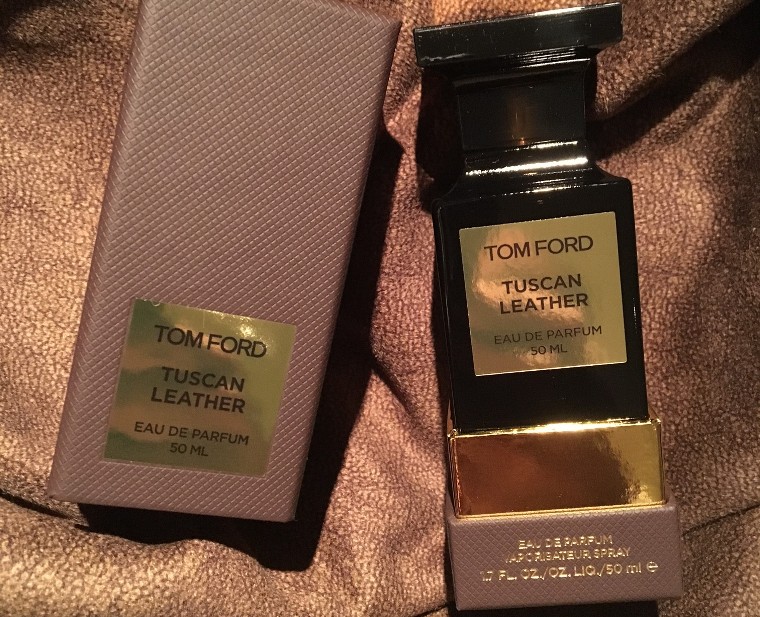 Back to Blog