Some Hunk of the Day features are more special than others, and this is one of those posts. FaceBook may not be good for much more than a headache in  these days of political turmoil, but every once in a while it brings to light something like this. It was a casual lip-syncing of a Little Mermaid song that caught my eye, and won my heart. Meet one of the all-too-rare Double Hunks of the Day: Rick Twombley and his fiancé Griff King. The gentlemen recently got engaged and will marry in the fall (more on that in a possible Couple Profile later one). For now, feast your eyes on the glory that comes of two creative artists coming together in love.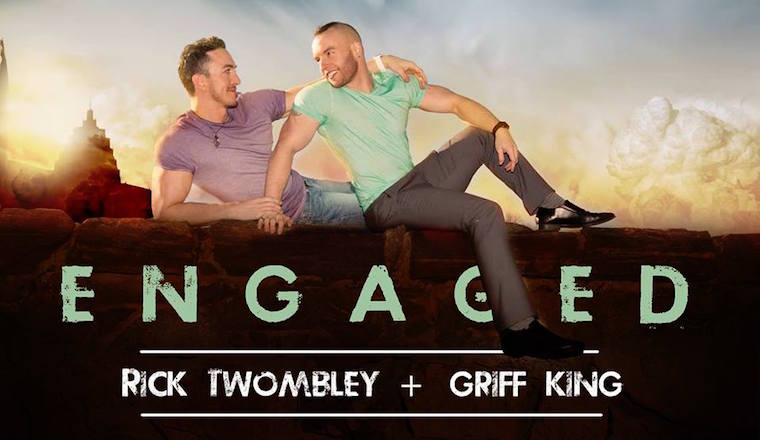 This super-sized Hunk of the Day post is barely enough to contain all the incredible feats these two have accomplished – individually, personally, and professionally. (It's also barely big enough to contain their bodacious bodies – not always a prerequisite to be so honored, but certainly a welcome boon. And if you want to see even more, check out their adorably sexy Instagram account @Rick_and_the_Griffopotamus.)
On their own, they have carved out impressive artistic careers. Mr. Twombley is currently heading up Rick Twombley Fitness (hence that killer form), and prior to that was a professional dancer, choreographer, and aerialist. Mr. King is an illustrator, graphic designer, rendering artist and masterful marketing rep, in addition to all his lip-syncing and vocal prowess (he actually has a very fine voice).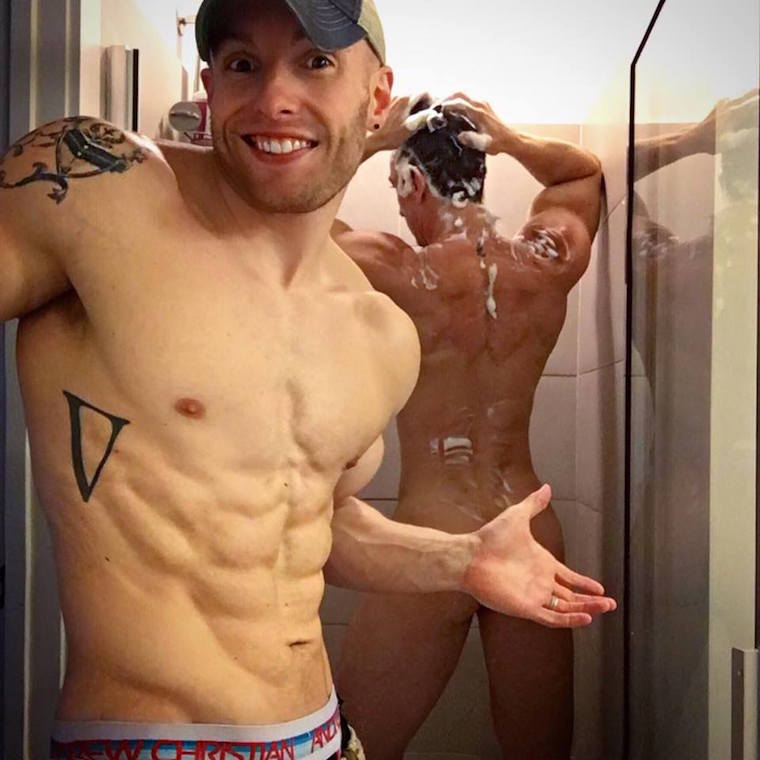 These gentlemen clearly heed that old adage of the couple that plays together, stays together. A simple dinner-preparation can be made into a joyful event of Ursula proportions, while a car-ride amid a traffic jam is an opportunity to excise frustration in wonderfully-wicked-witch style. For Gay Pride Month they put together this fun Avenue Q homage, and for an everyday shower they went way Out There.
At a time when a certain political party wants to turn back time and strip us of our right to marry, one of the more powerful pronouncements against such hate is the simple love-filled life that Twombley and King so gleefully represent. Glimpsing their fun together, and the exuberance and enjoyment that they find in each other, is a testament that love will always trump hate.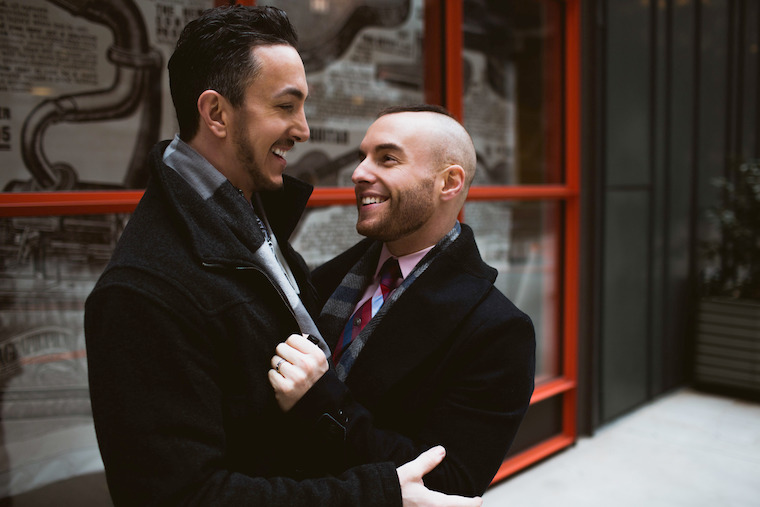 Of course, it helps that these gentlemen are Hunks in every sense of the word – and if you read this blog at all you know we enjoy a Renaissance hunk more than anything else. Art, creativity, expression, and above all else a heady dose of fabulousness – they each inform this very special Double Hunk of the Day, thanks to Griff King and Rick Twombley.
{And keep your eyes here for much more on this dynamic duo…}