My artist pal Paul Richmond (who so generously and graciously immortalized me a distant summer or two ago) is embarking on what may be the greatest ride of his life. He's one of 25 gay couples heading to Washington, DC to get married as part of the "C-Bus Of Love" – a project sponsored by MarriageEvolved. He and his fiancé Dennis will travel to the Supreme Court with 24 other couples to get married in June, as the court makes its determination for marriage equality. (Be sure to check out the C-Bus site, especially the page with the couple bios – my favorite.)
Mr. Richmond must have had an eye on the future when he originally painted a work entitled "Noah's Gay Wedding Cruise." According to the artist himself, "I painted a grand ark/cruise ship filled with happy gay and lesbian animal couples and a few human guests too (like Ellen DeGeneres/Portia de Rossi, and Elton John/David Furnish). There are even some drowning sinners (such as Ann Coulter, Larry Craig, Sally Kern, and Fred Phelps)!" It was a witty, colorful way of expressing some very serious topics, done with the whimsy, humor, and sharp political intent inherent in Richmond's most powerful work.
In honor of his dedication to the cause at hand, Richmond has updated his piece to include the founders of MarriageEvolved, Joshua and Steve Snyder-Hill. The new "Noah's Gay Wedding Cruise: MarriageEvolved Edition" will be available on Richmond's website (in three different sizes), and 100% of the proceeds from sales of the limited edition print will go toward the 'C-Bus of Love'. Please check out the story of this worthy adventure, and donate if you can. When you think about it on the human level, when you see and read about these couples and realize their love and dedication and commitment – it seems inhumane and criminal to deny them the right of marriage.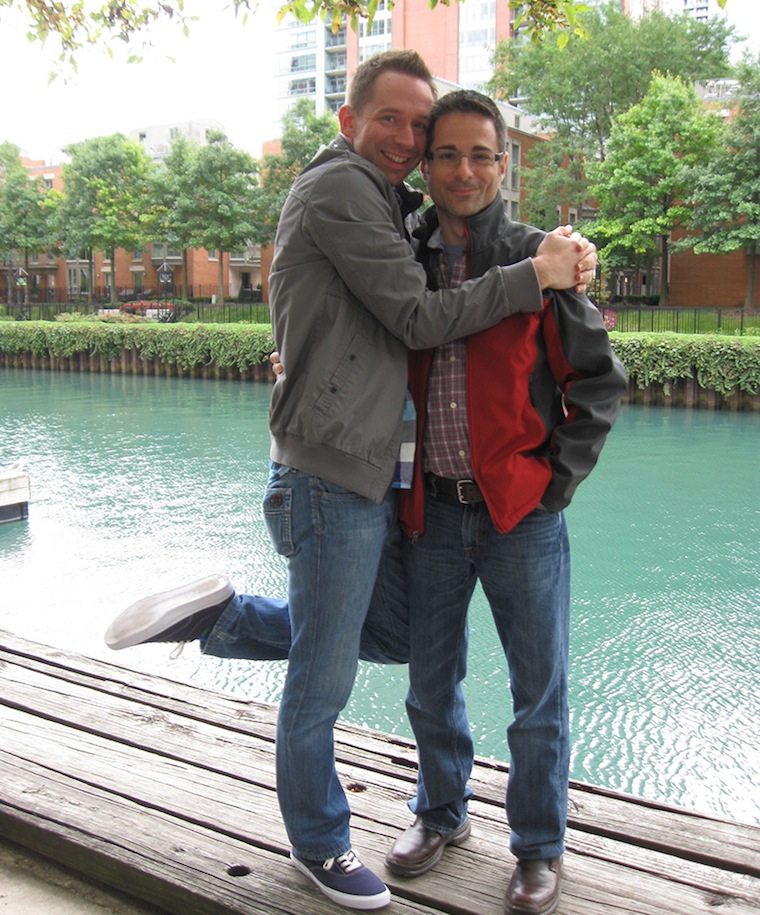 Back to Blog