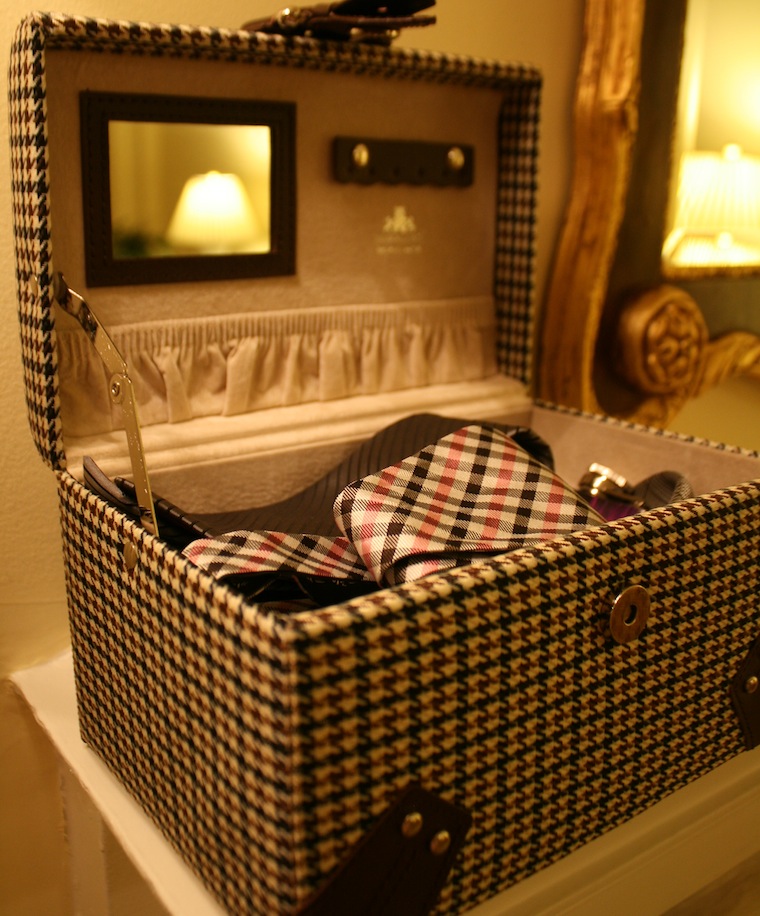 For our last evening in Boston, we prepared for a very special dinner at Mistral, courtesy of my Mom and Dad. We had never been there, so we made the reservations based on good word of mouth, and the hope that all the rave reviews were true.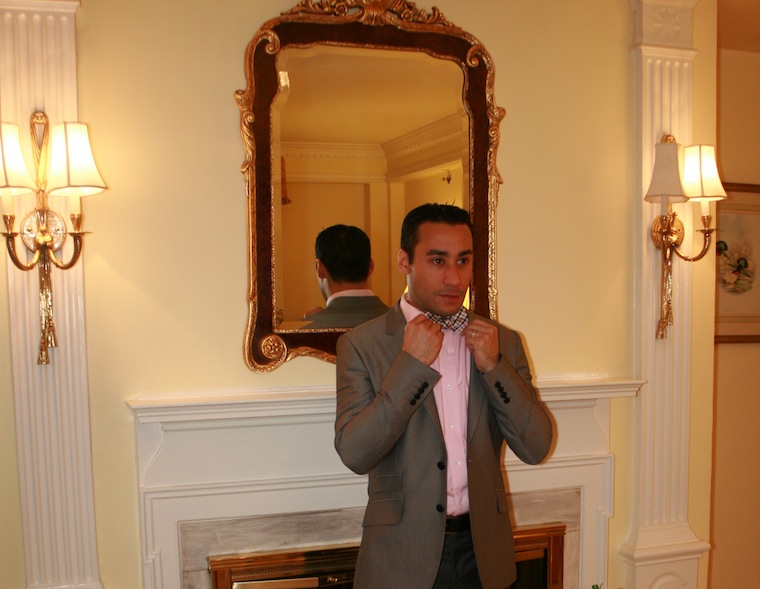 For this night, I brought out a checkered bow tie.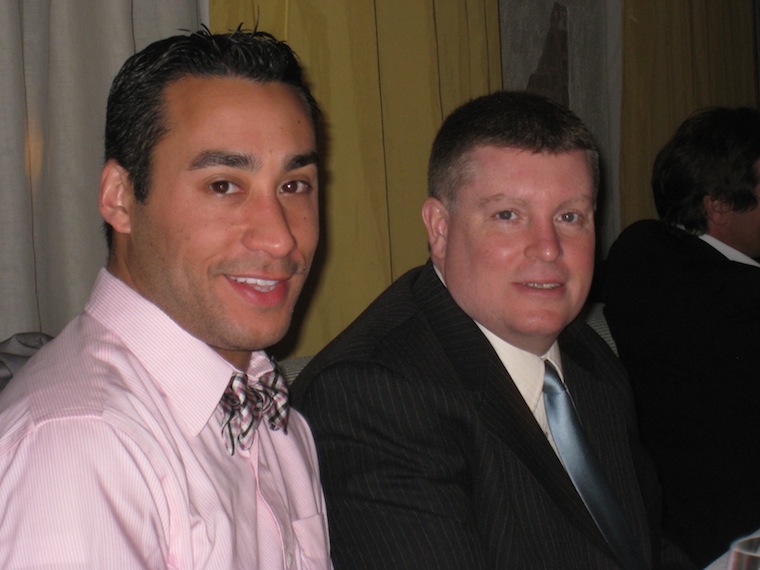 Andy chose a tie by Christian Lacroix. (Yes, sweetie darling, Lacroix.)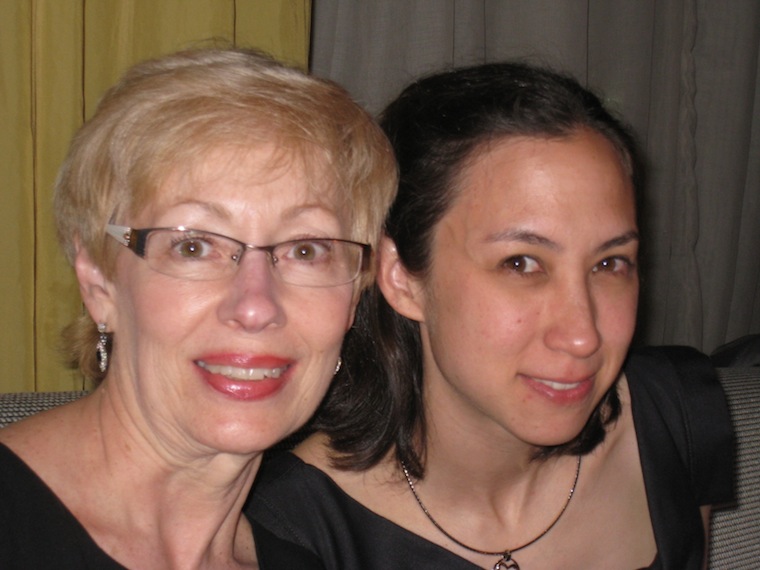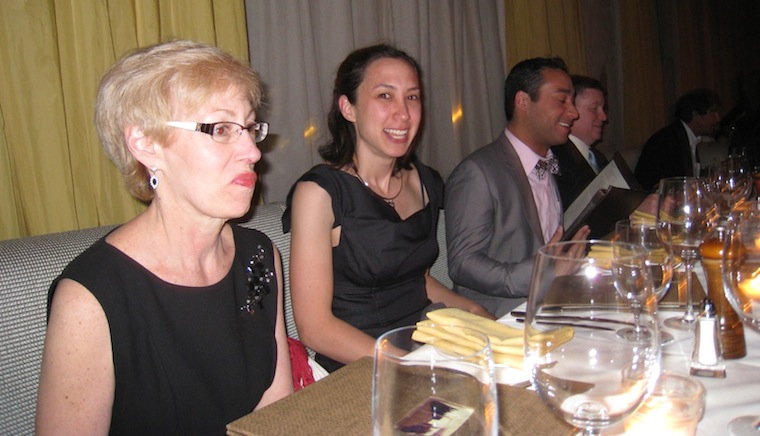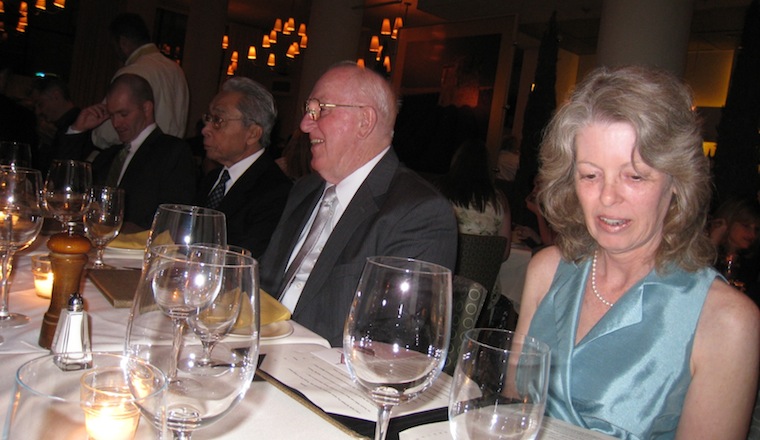 Dinner was amazing – I debated between the cornish game hen and their signature sole dish, opting for the sole in the end. Andy's sister Karen got the game hen and said it was excellent.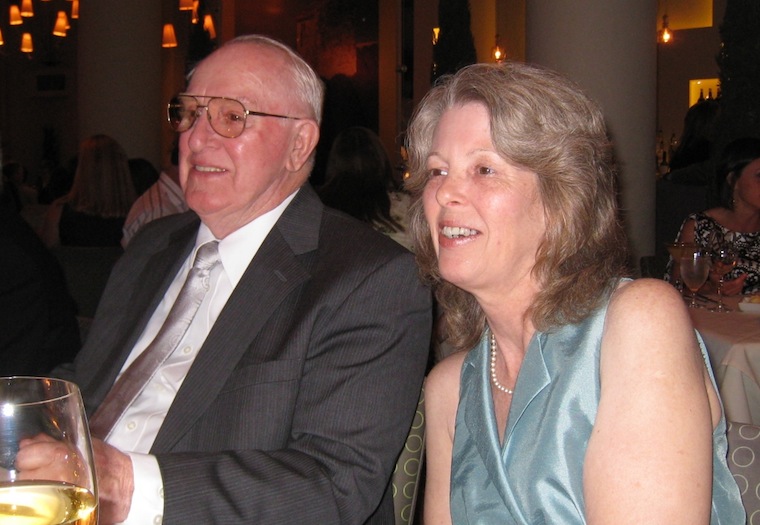 Andy finished with a piece of carrot cake that he says is the best he has ever had in his life. It was a glorious end to the happiest weekend of my life.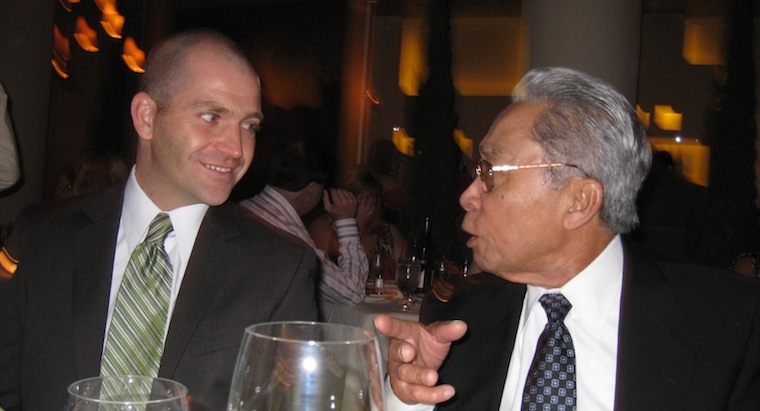 We walked Karen back to the Park Plaza on a beautiful, breezy spring night.
Our hotel welcomed us home with bursts of peonies, and warm light.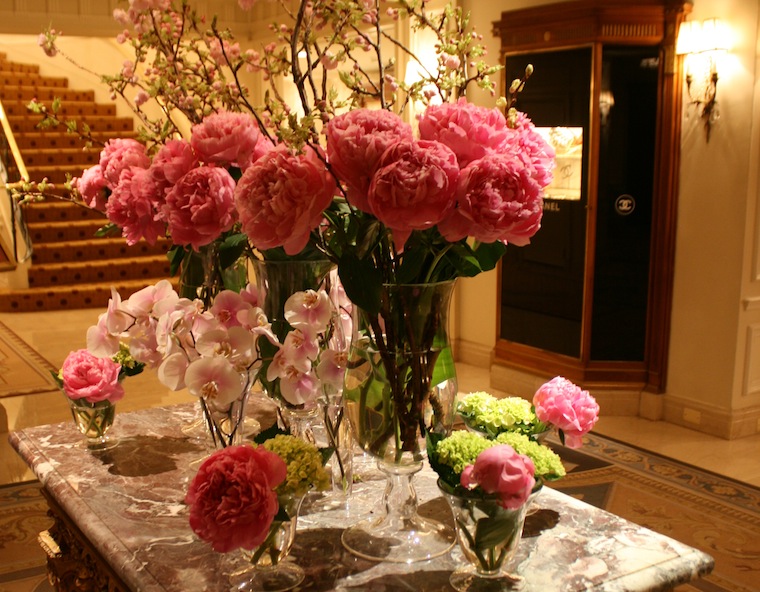 For our final fashion moment – t-shirts and boxers – the true sign of a contented couple.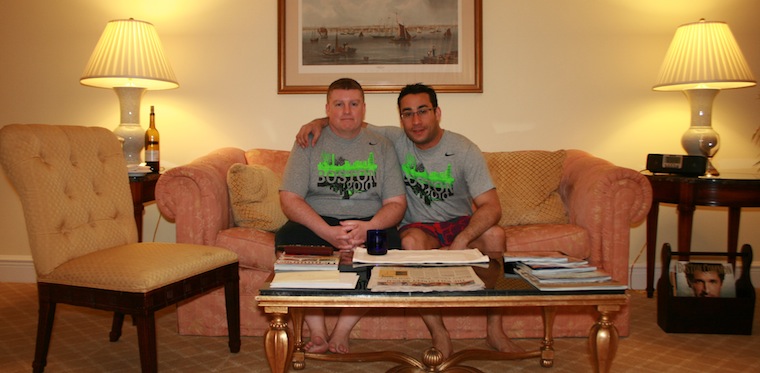 And so begins our happily ever after…
{To be continued on July 24, 2010.}
Back to Blog