Andy and I in front of our home, just prior to departing for Boston.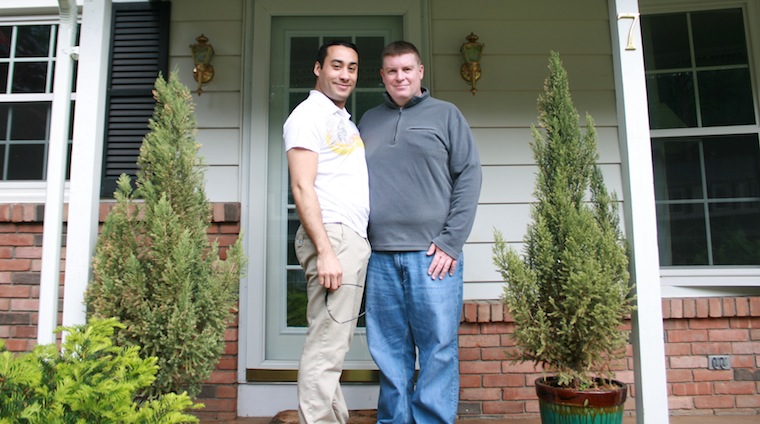 This was our suite at the Taj Hotel. Originally, the Taj was the Ritz Carlton, and it looks over the Boston Public Garden, the site of our ceremony. We selected it because our wedding was somewhat inspired by E. B. White's The Trumpet of the Swan.
It was the perfect place – understated elegance, classical style, and impeccable service. There was a handwritten-note wishing us well during our special stay, and a tray of fruit and cheeses arrived along with a bottle of red wine.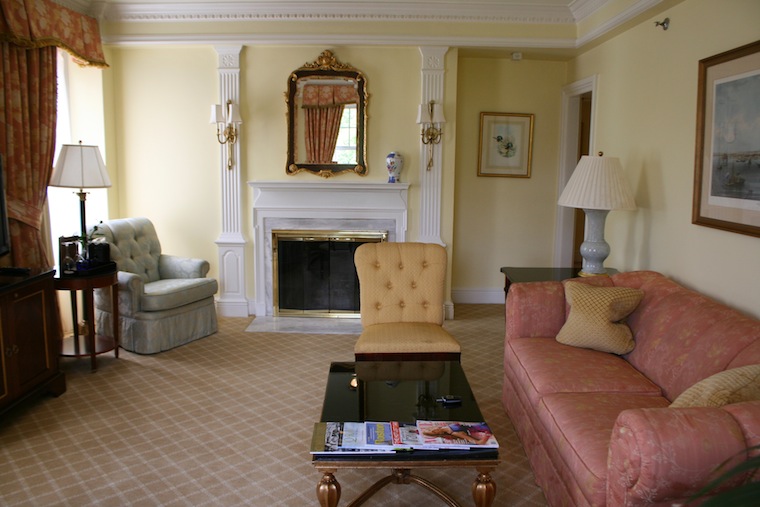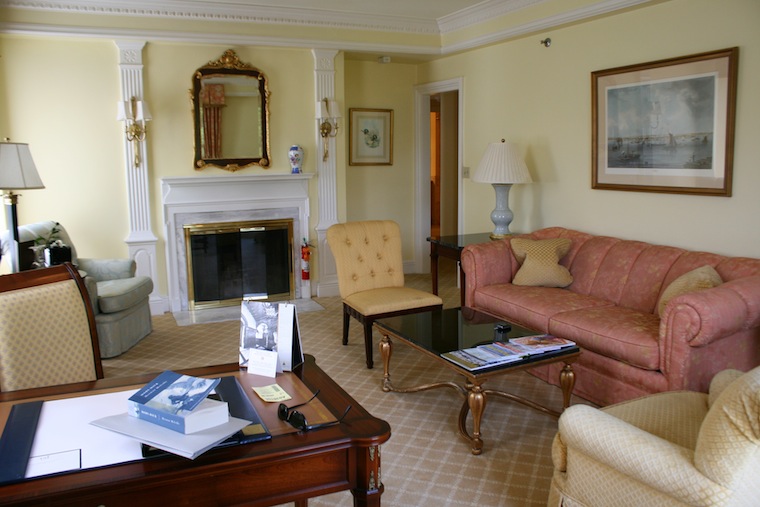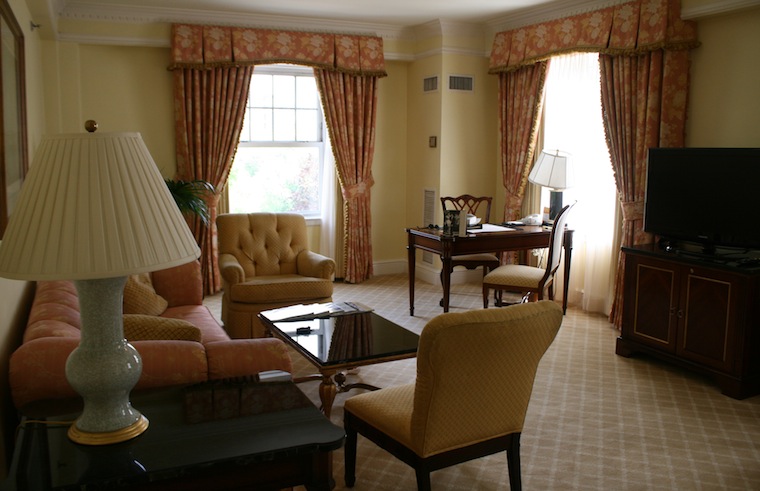 This is the bedroom, with its king-size bed and windows looking out onto Newbury Street (actually, right across our floor was the Men's floor of Burberry, but for once I had other things on my mind.) Each night there was a turn-down service, including a couple of chocolates. (I think Andy's going to have to provide this when we return home.)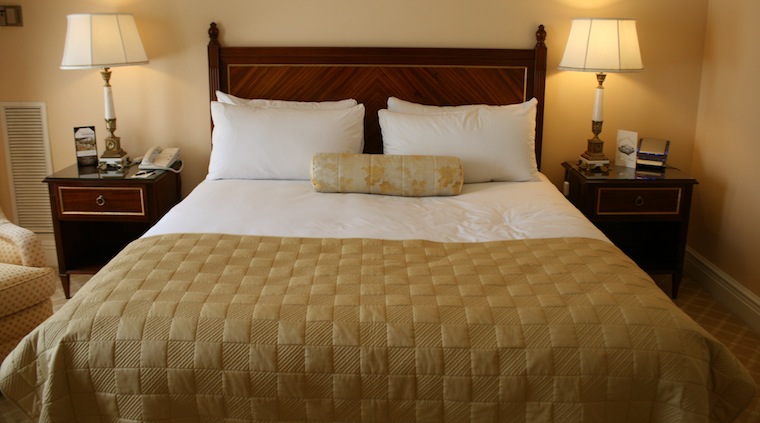 One of the things I notice most about a hotel is its use of flowers. A minor thing, I know, but one that has a major impact on me. Out of all the hotels we searched, the Taj always had an outstanding floral display in the lobby.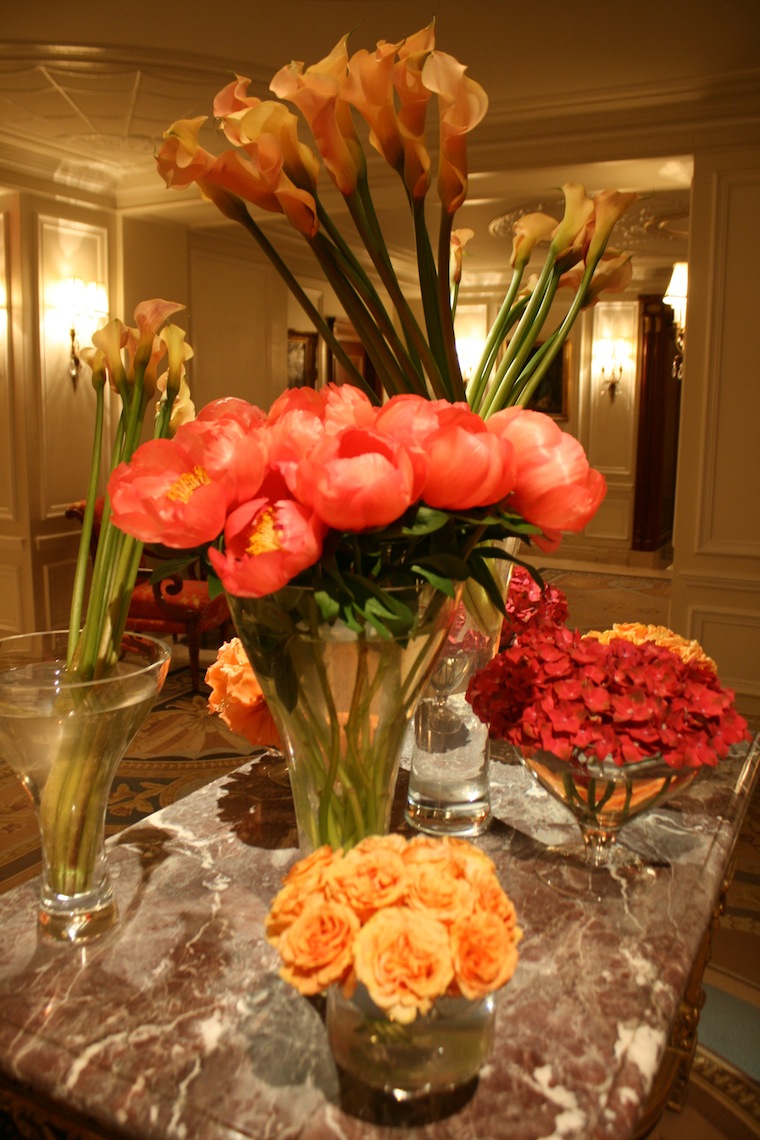 Peonies, hydrangeas and roses – two of my favorites and one of Andy's.
Single peonies don't always get all the glory their double cousins do, but they have more interesting colors, like this coral beauty, which glows perfectly beside an amber lamp.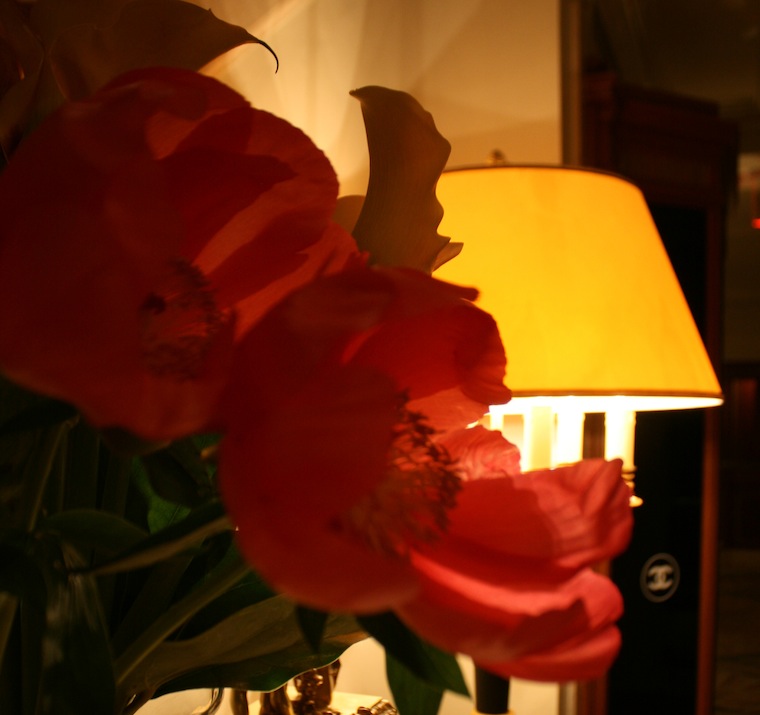 More peonies were in store for us, but before that it was time to dress for The Rehearsal Dinner.
{To be continued…}
Back to Blog