My search for the perfect pink jacket from Brooks Brothers paid off, as did the matching tie and Ted Baker shoes, but perhaps even more fortuitous was Andy's selection. He surprised me with this bright cross between fuchsia and aubergine. I would never have thought of pairing it with pink, but it worked wondrously well.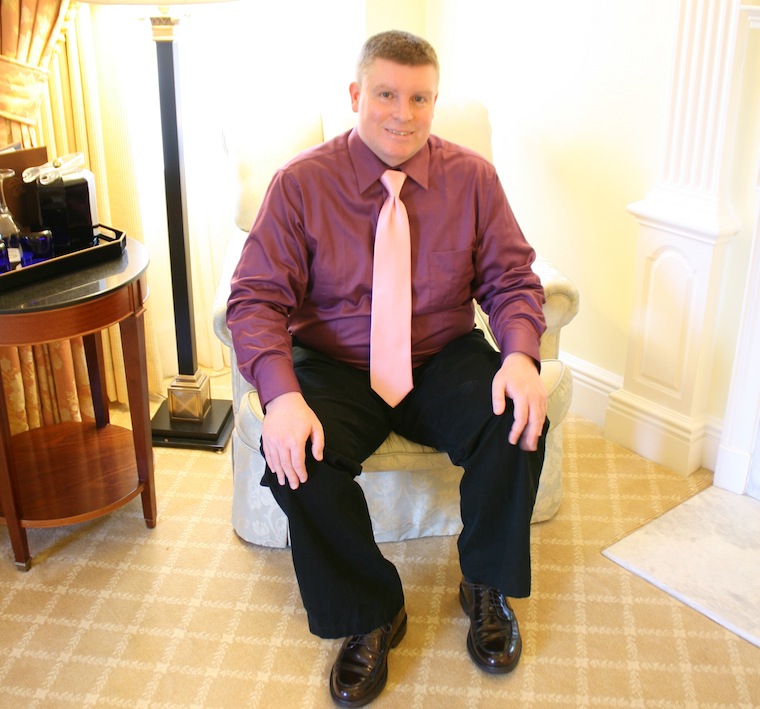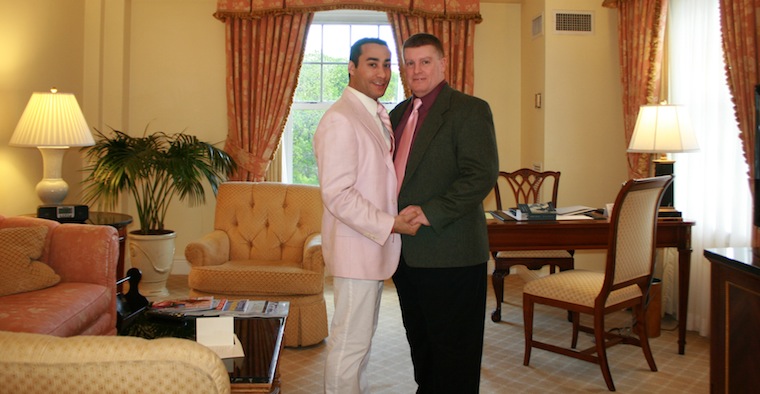 Once dressed, we awaited the arrival of our guests.
Our wedding party was a small, intimate one, made up of the people who meant the most to us: my parents, Andy's Dad and sister Karen, our "Aunt" Elaine, my "matron-of-honor" Suzie, and our officiant, Chris.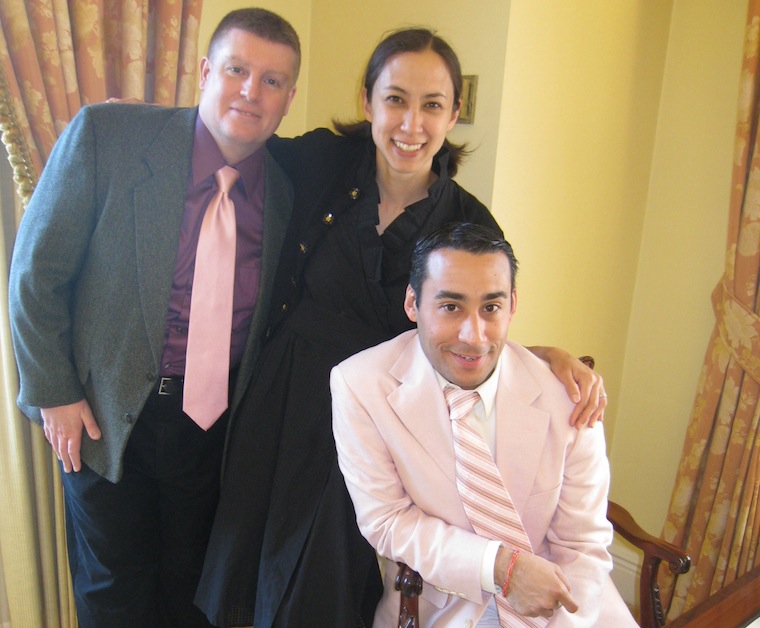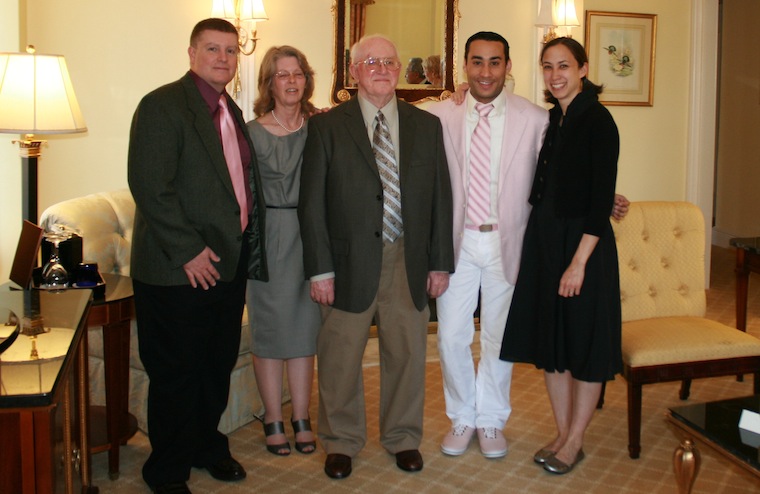 We gathered in the suite before heading downstairs to The Bar for a pre-dinner cocktail.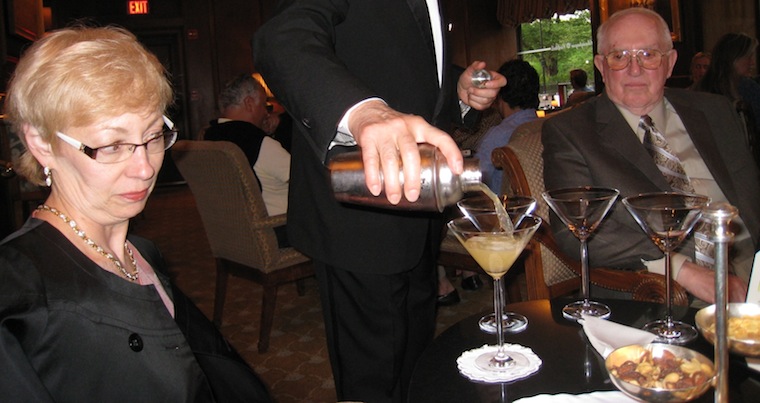 The Bar is a traditional old-Boston affair, with dark wood, tufted chairs and chintz banquettes. We occupied a corner beneath a few ancient oil paintings, where a smartly-dressed waiter brought us sidecars, and Suzie fortified herself for her rehearsal dinner speech.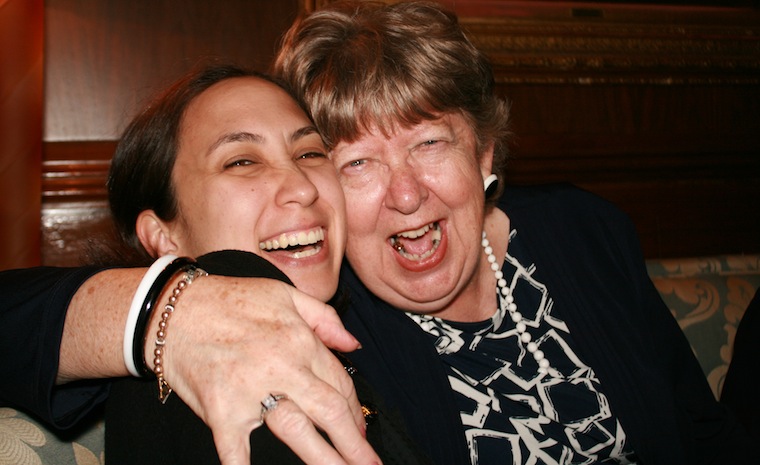 Then it was time for dinner. Andy and I chose the Top of the Hub as a fun way to begin, and a good introduction to the whole city of Boston beneath us.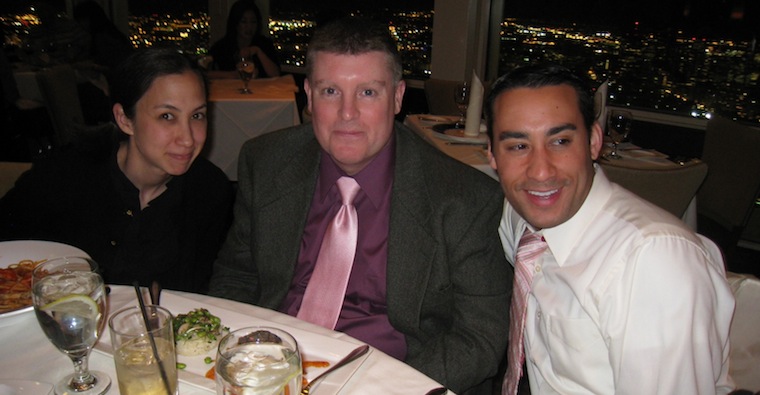 The food was excellent, and we have to thank Andy's father Tom and sister Karen for an amazing dinner, matched only by the breathtaking view. (In a fun semi-celebrity side-note, Michelle Kwan was having dinner at the table behind us, though no one other than me knew, or cared, that it was her. Figure skating is a real sport, people, and she is a two-time Olympian…)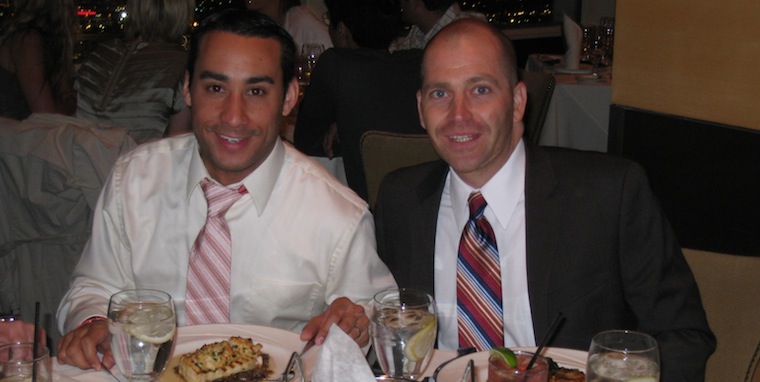 Suzie gave a lovely speech as only she could, and then it was time for her and Chris to whisk me away for one final evening of bachelorhood.
{To be continued…}
Back to Blog