"Savannah was invariably gracious to strangers, but it was immune to their charms. It wanted nothing so much as to be left alone."
― John Berendt, 'Midnight In The Garden Of Good And Evil'
Our time in Savannah was coming to its bittersweet close, as all magical things must. We hesitated as we made our way through square after square. Some were spookier than others, but the spirits here seemed for the most part benevolent. We stopped for one final glimpse of Mercer House, all sinister elegance and gargoyle grace.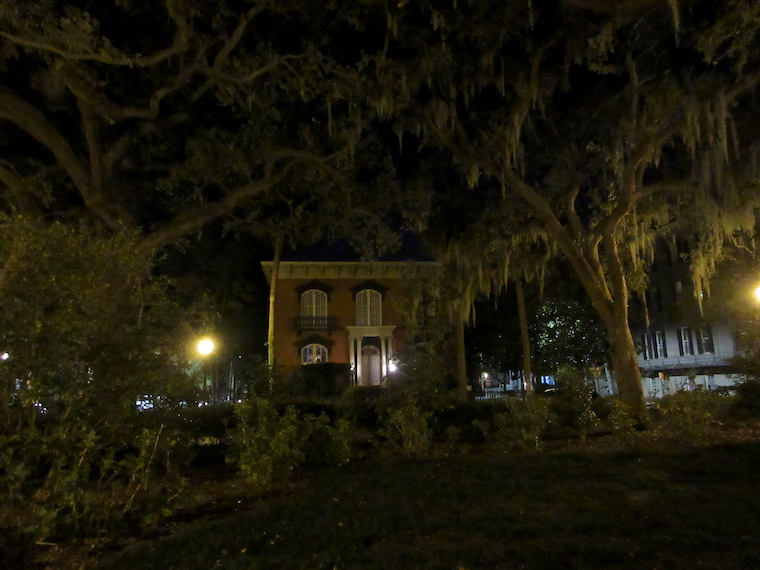 I never much believed in ghosts. I remember there was a small corner of the McNulty School library that housed books on the paranormal and occult. Whenever I was bored, I'd find that corner and open up a ghost book, reading of especially terrifying hauntings and eye-witness accounts of spirits and mysterious, unexplainable activity. It was fascinating, and a little frightening.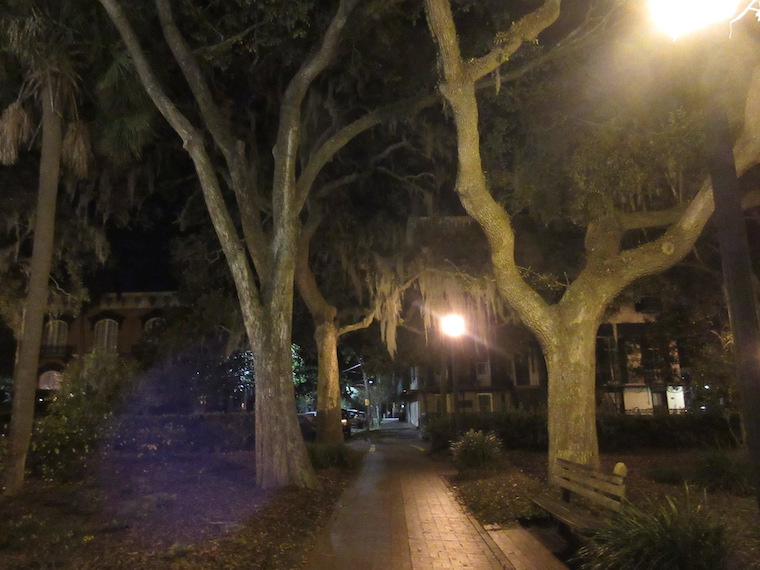 I'm still doubtful as to the existence of ghosts, but if such entities are real, surely they reside in Savannah. They could slip among the Spanish moss, disappear into cracked plaster, or swoop into the murky swamp. They could drown themselves in sweet tea or waltz along the thick Southern accent of any charming local.
I never saw any ghosts or spirits, but something was at work that night. We made our way back along to Forsyth Park. The fountain was lit, but the park was mostly empty. At least, it was empty to our eyes.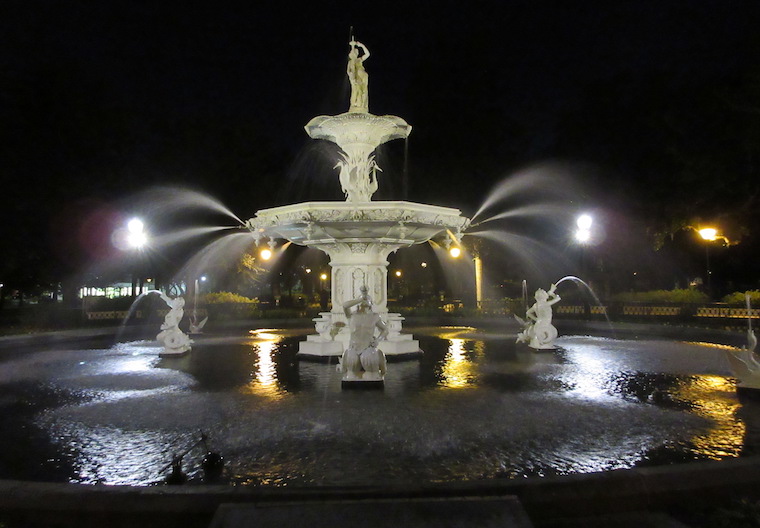 Back at the Mansion on Forsyth, an angel rested her head on her arm, her gaze downward, lost in her beauty, lost in her prayers.