After the Rehearsal dinner, Suzie and Chris took me out to the Oak Bar of the Copley Fairmont. We wanted classic and traditional old-Boston, and we got it. Being that it was well past midnight, we were welcomed for last call. We dangled the possibility of ordering the $12,700 martini (which came with a diamond ring and a night at the hotel) before the waiter, who laughingly agreed to let us stay later if we ordered that. One more was all any of us needed anyway, as it was to be an early morning.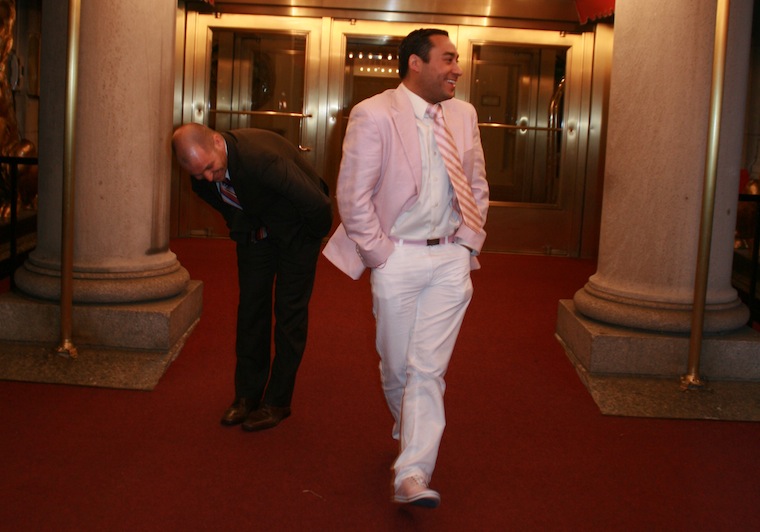 It was a perfect ending to the perfect beginning, talking with two of the people that I love most in this world. As the golden lions saw us out, we took a few photos.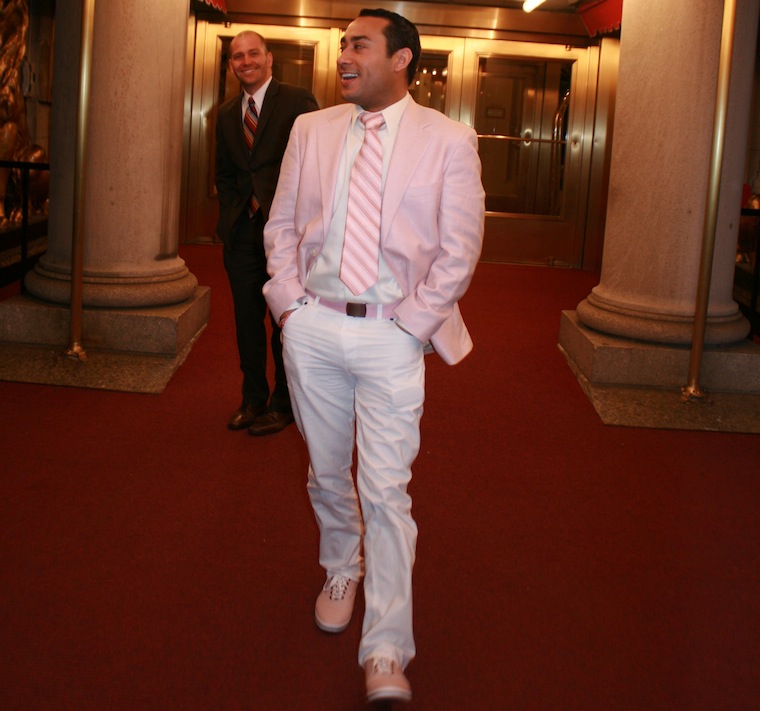 Suzie and Chris returned to the condo, while I walked back to the hotel alone. Newbury Street was deserted and the wind had picked up. It was a cool evening, and I looked up at the sky and hoped for good weather. In the hallway of our floor, a pair of peacocks welcomed me back into the warmth.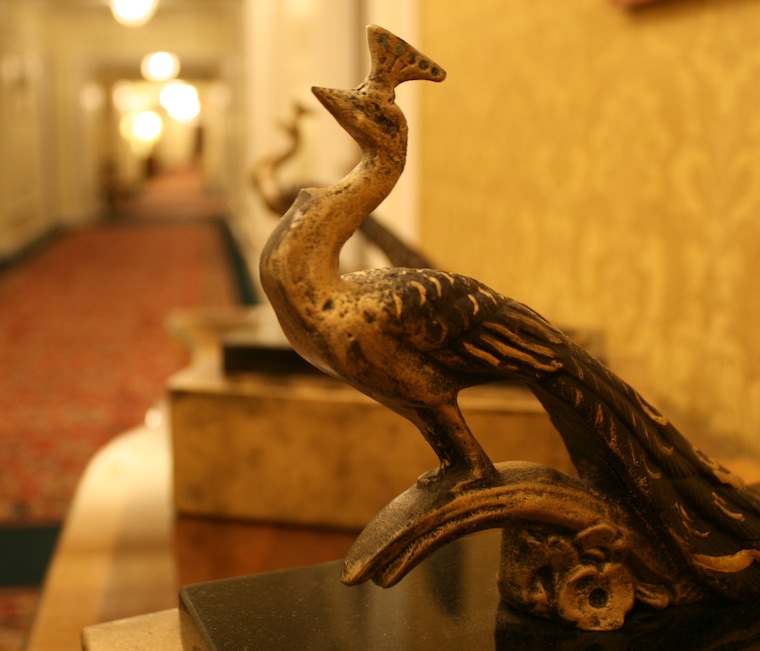 Settling into the sumptuous surroundings, I slipped into some silk pajamas and read a little of 'Moby Dick' before going to bed. This was a very special pair of pajamas – I got them while Andy and I were in Boston celebrating my birthday a few years ago. It was a ridiculously extravagant purchase (they're the most expensive pajamas I'll ever own – and actually cost more than a few of my (cheap) suits.) They were the only choice for the night before our wedding.
{To be continued…}
Back to Blog