The hotel has changed their flower display in the lobby. On the morning of our wedding, big, beautiful double pink peonies burst forth in bloom, filling the air with their gorgeous fragrance. Grounded by green hydrangeas and backed by soaring pink cherry blossoms, it is the perfect backdrop to a sunny spring day.
Back up in the room, I have changed into my wedding outfit and take one last look at the Garden to see if I can glimpse our families assembling.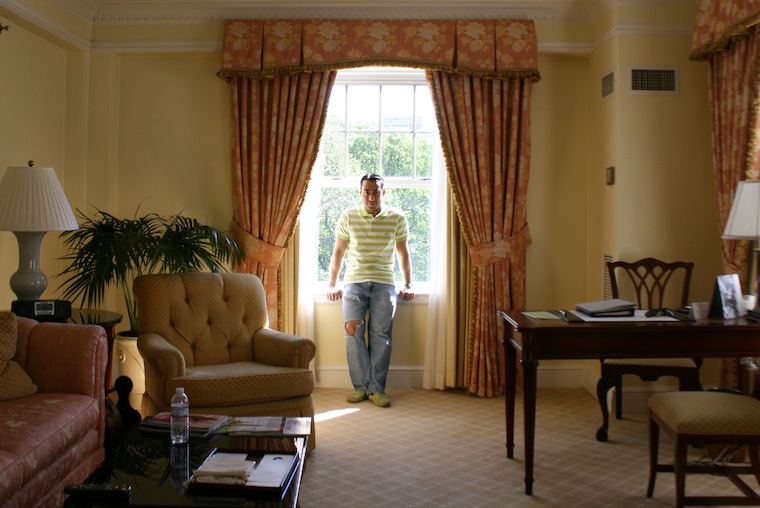 As decreed many moons ago, I am wearing an old pair of ripped jeans. They are the same pair of jeans I was wearing when I met Andy in the summer of 2000. Now, almost exactly ten years later, I somehow still fit into them.
I have on something old (a pair of lime-green moccasins circa 1995), something new (a striped Burberry shirt), something borrowed (a stone necklace from Denmark, courtesy of Suzie, that I have tied around a belt loop), and something blue (the jeans). Andy wears a lime-green shirt that matches mine, and a pair of new jeans.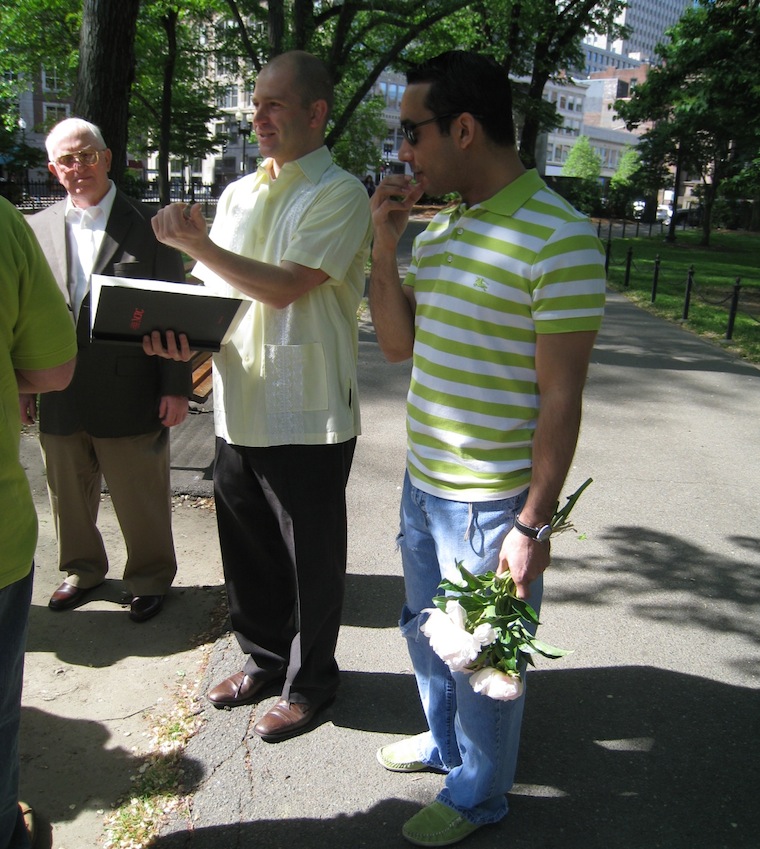 Suzie has brought an unexpectedly-perfect bouquet of white peonies for me to carry, and they smell sweetly of summer. (Of all things, and of all people, I did not think of having flowers, but Suzie saves the day.)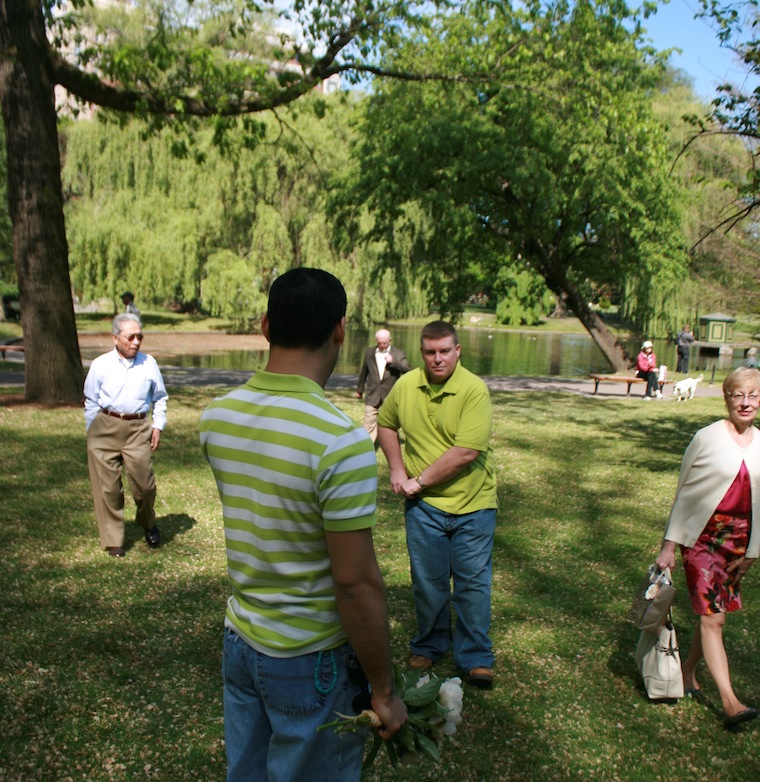 It is time.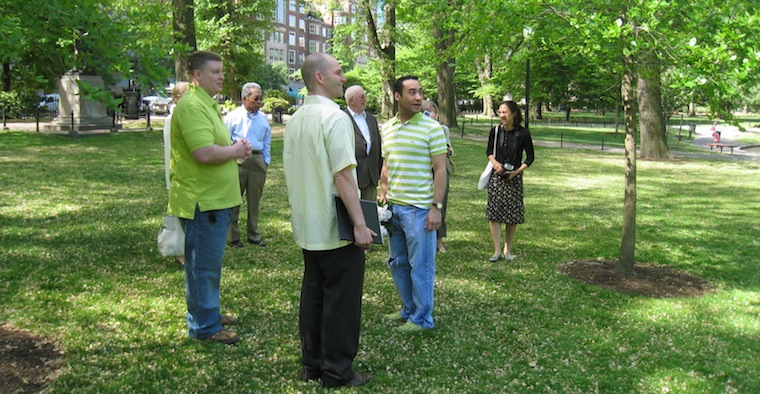 We make our way to the Boston Public Garden, where we meet up with our families.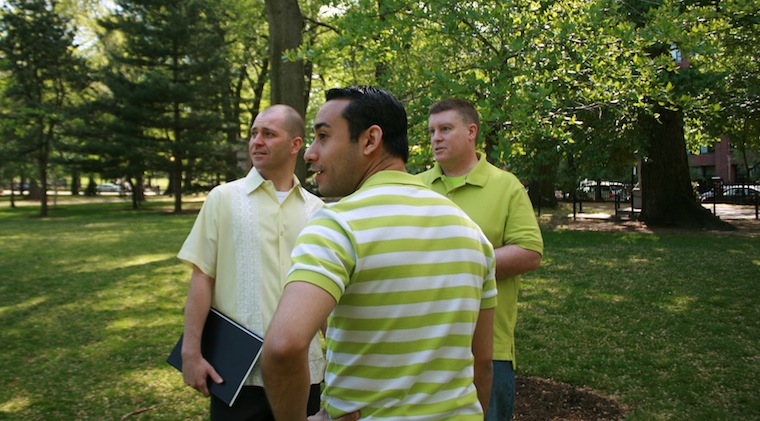 Our friend and officiant Chris crafted the ceremony we had always envisioned – simple, sweet, meaningful, and with just a few touches of humor to keep our families smiling.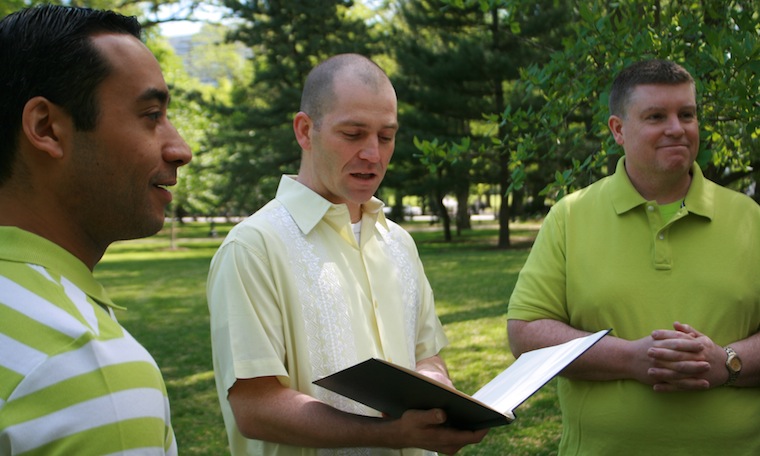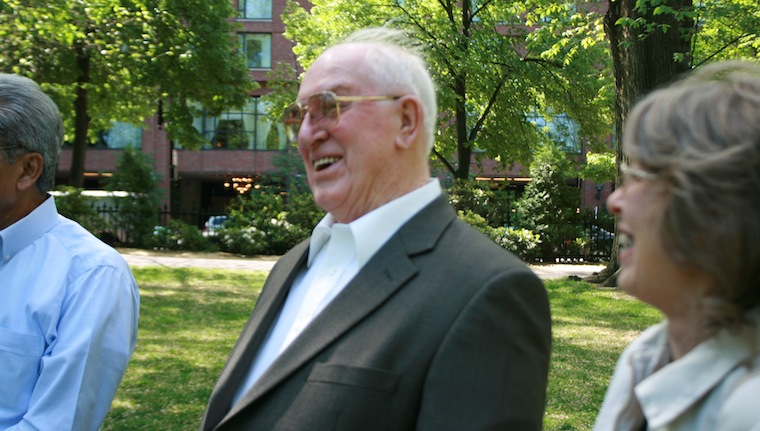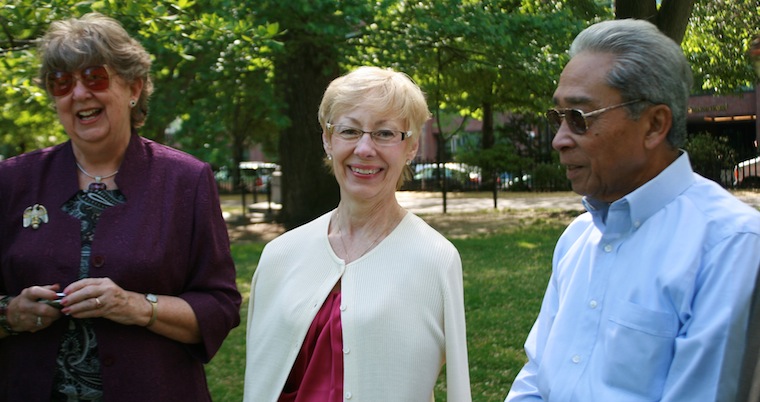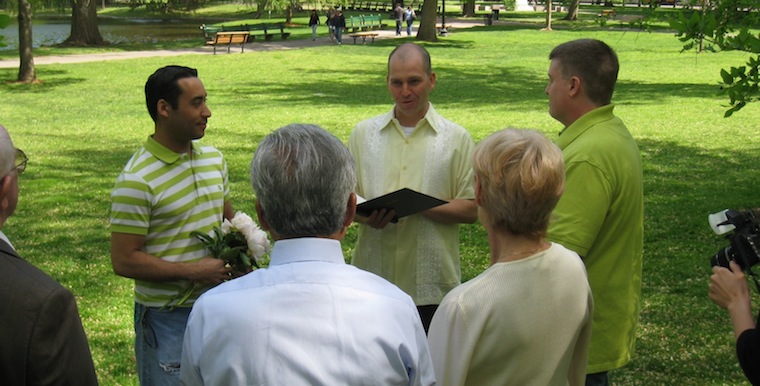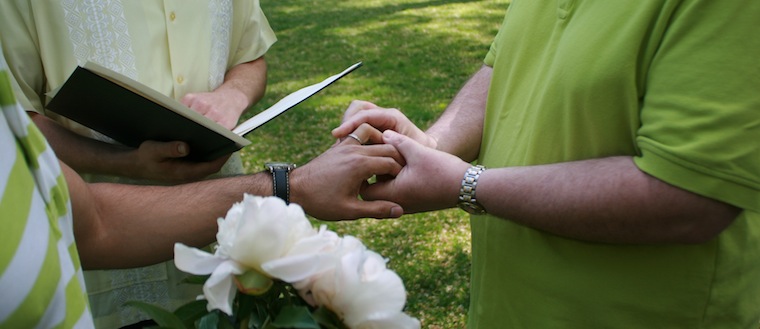 There were a few tears of happiness as well, and I finally understood what all the fuss was about. I always wondered if people really meant it when they said that their wedding day was the happiest of their lives. For me, it certainly was.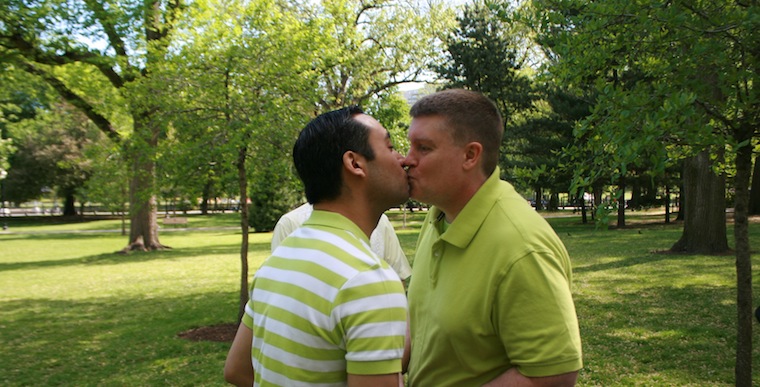 After the final vows and the first official kiss, I just had this overwhelming wish to hug Andy because I was so happy. It wasn't planned, but that's what love does.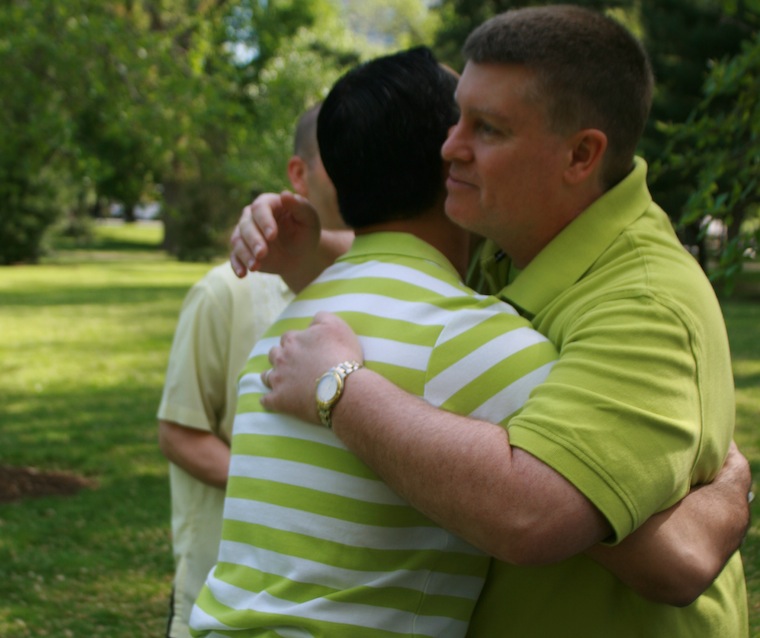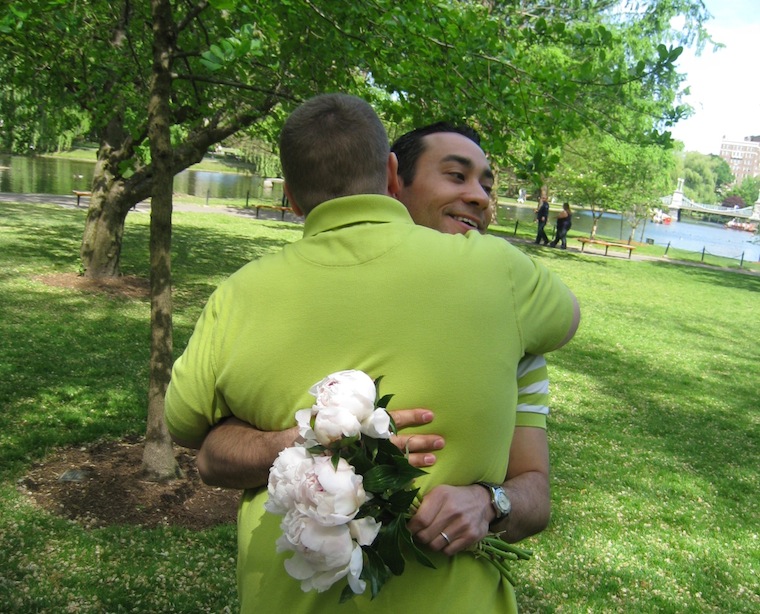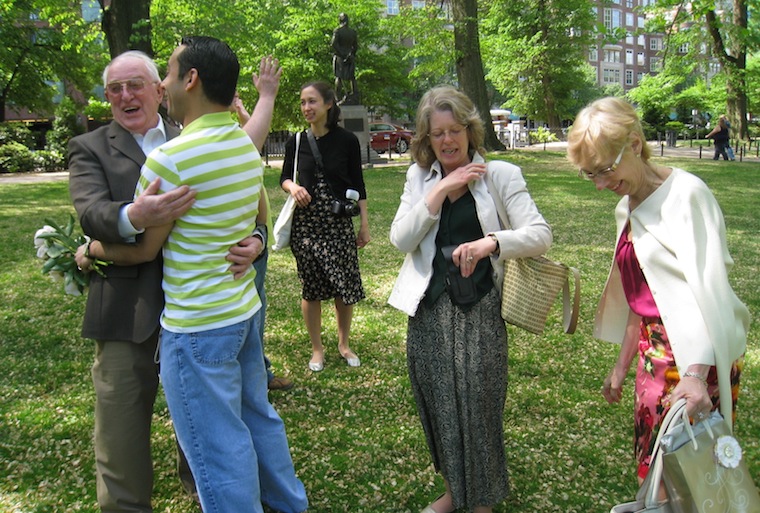 {To be continued…}
Back to Blog