After our stroll in the park, we headed across the street to the hotel to change and fill out the official marriage documentation.Here is Chris as he signs the license and makes it all legally official.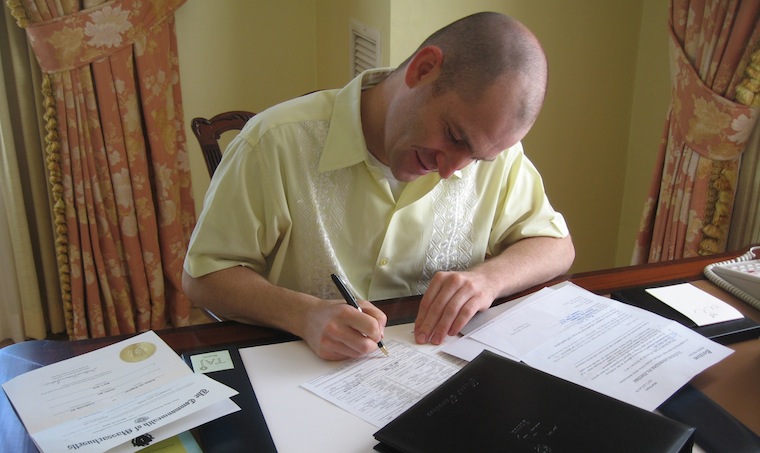 Andy and I changed into dressier pants for a lunch at the Four Seasons, and placed the bridal bouqet in a vase above the fireplace.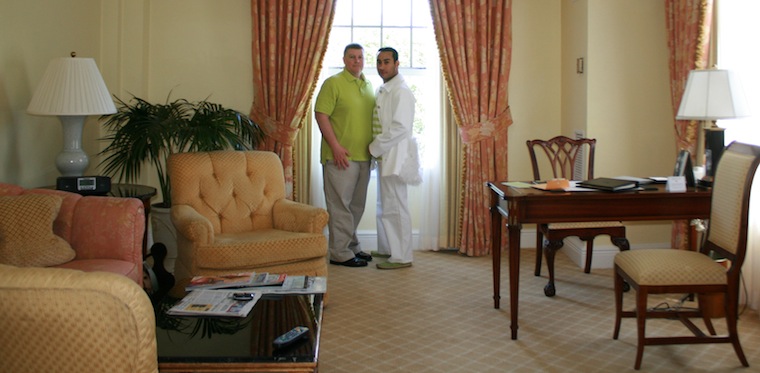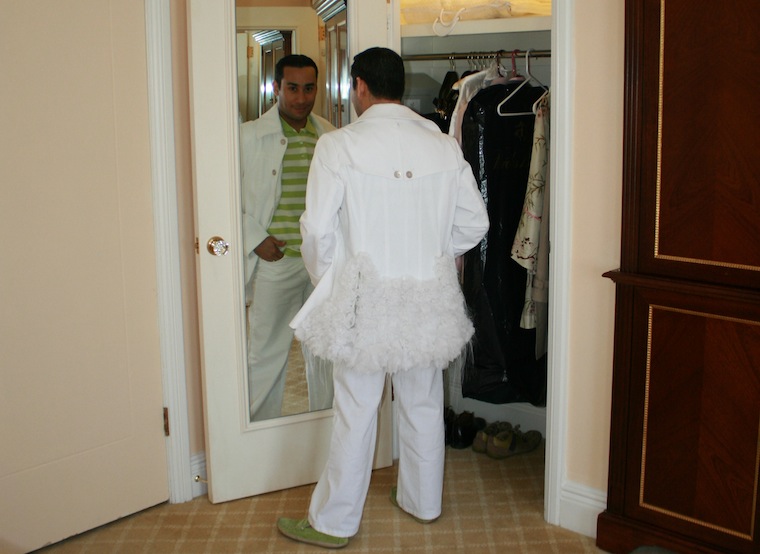 This was my white raincoat, in the event of rain – now I could wear it just for its fun ruffled back.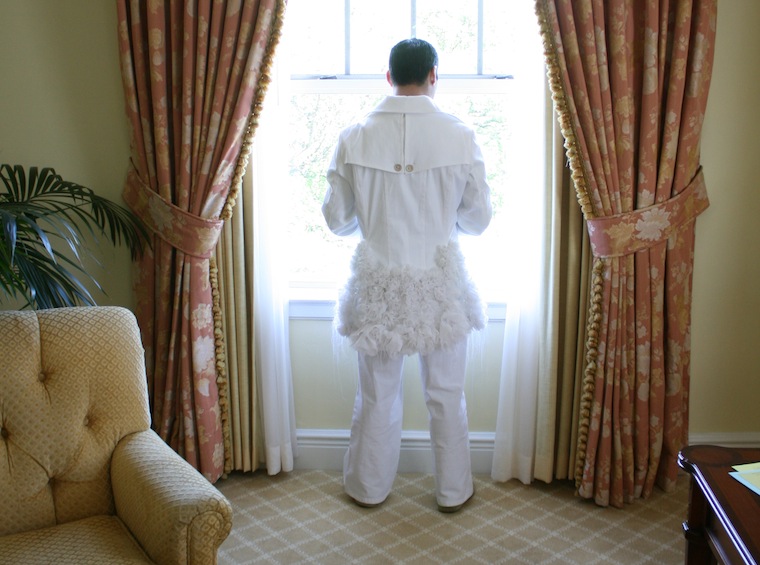 Andy opted for khakis over fancy frills, but we both kept our matching shirts on as we headed over to the Four Seasons for a midday lunch courtesy of "Aunt" Elaine and Suzie.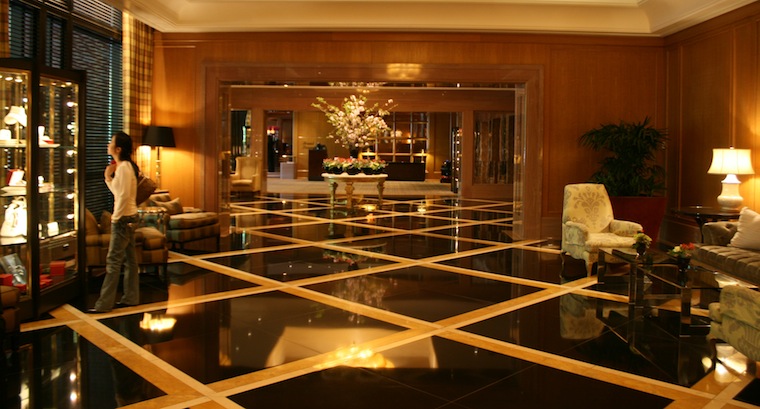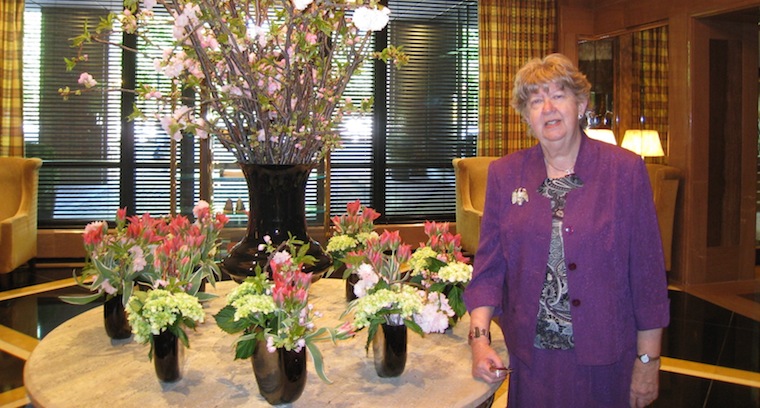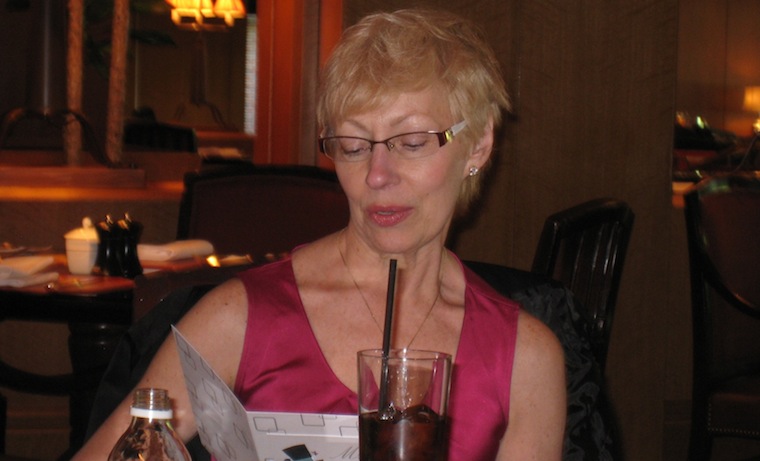 Andy and I had reserved the Bristol Lounge of the Four Seasons on our last trip to Boston, and their service was splendid. They even brought out a congratulatory chocolate tower cake – eight layers of chocolate and cream that was enough to feed all nine of us following a delicious meal.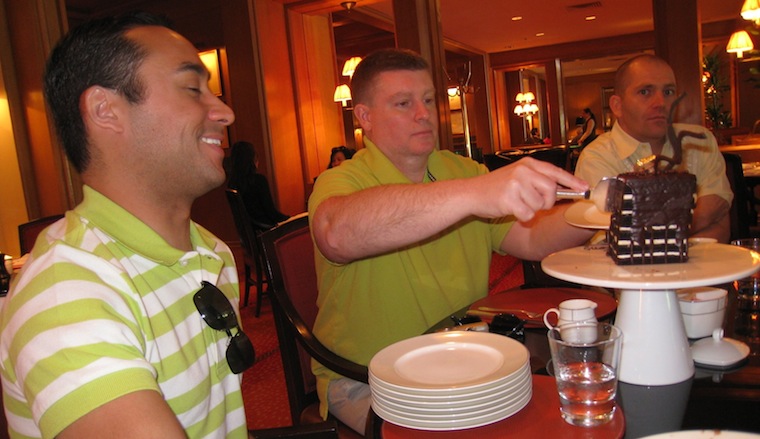 After lunch, we had some time to ourselves to rest and relax.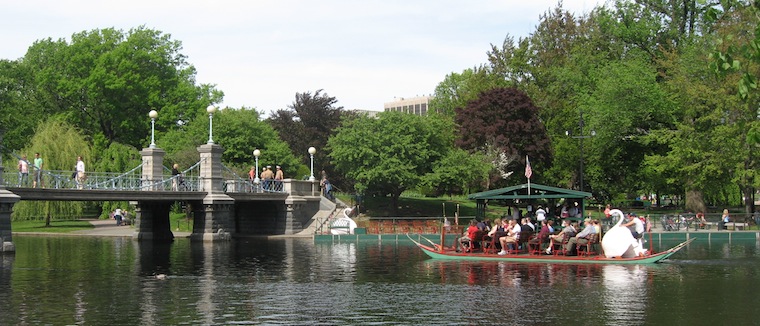 Later in the day, I returned to the Public Garden alone. A pair of swans was just beginning to build a nesting area on the side of the pond. One of them swam around with the swan boats, periodically returning to his partner, who seemed to be doing most of the work. Not unlike a certain other couple…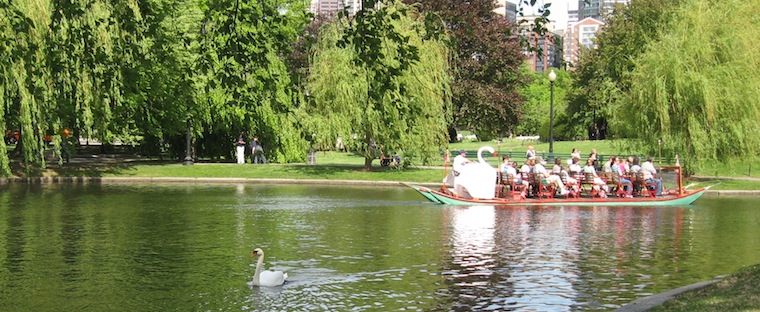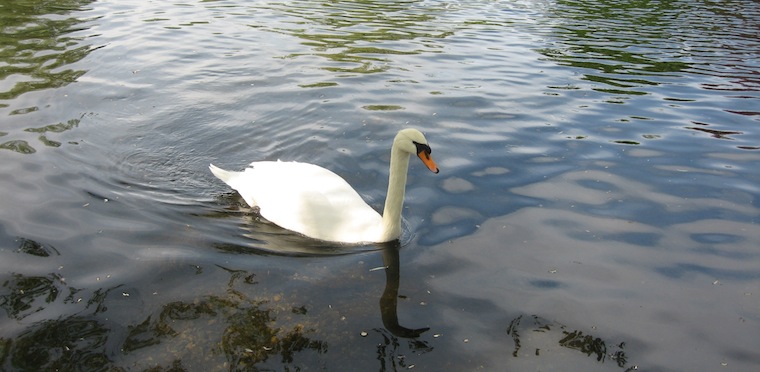 {To be continued…}
Back to Blog