In honor of the upcoming Winter Olympics, let's take a look back at some of the shirtless shenanigans that took place during prior Olympic Games. Figure skating and diving represent most of my interest for the Winter and Summer games respectively, and several familiar figures dominated the scene.
First up is Tom Daley, who has his own 'Category' here (much like David Beckham and Ben Cohen). The GIFs displayed here (in which Mr. Daley all but ogles Dan Osbourne) are a fun treat, but it's his penchant for wearing a skimpy Speedo that forms most of his previous pictorial posts.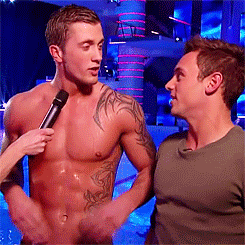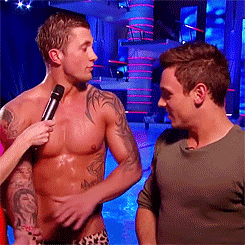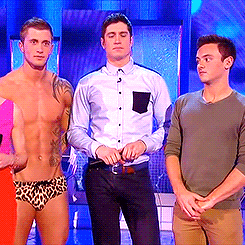 Second, we have Michael Phelps. A swimmer with a long, lithe torso and a command of the water that rivals most fish. Mr. Phelps used to favor the Speedo before moving into those knee-length trunks (the only saving grace of which is how low-slung they like to wear them). Thankfully, those Speedo posts live on…
Third, Michael's team-mate, and reality "star" Ryan Lochte has the beefcake looks and body that sets the mainstream to swooning, in bulging photos like the one below.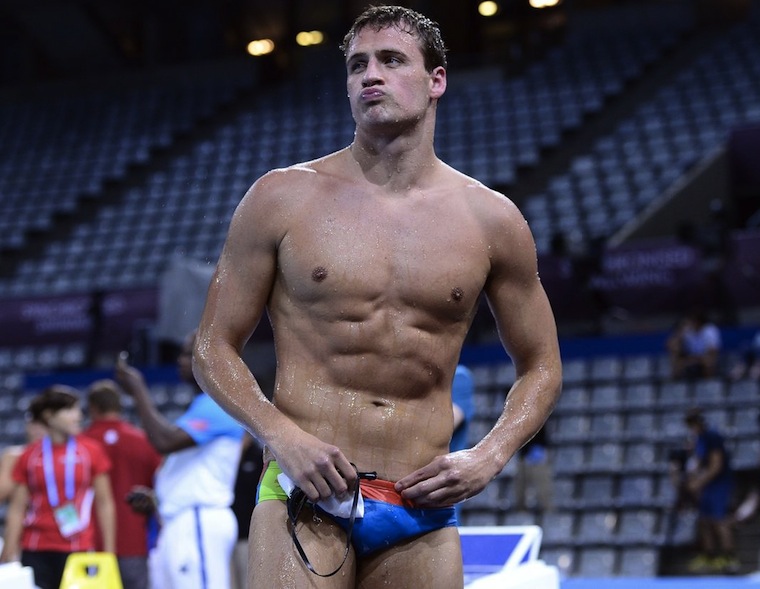 A host of other divers and swimmers rounds out the shirtless Olympic scene, including openly-gay cutie Matthew Mitcham.
During the last Summer Olympics, I watched gymnastics for the first time, which was highlighted by the muscular magnificence of  the naked male forms of Epke Zonderland (here and here) and Danell Leyva.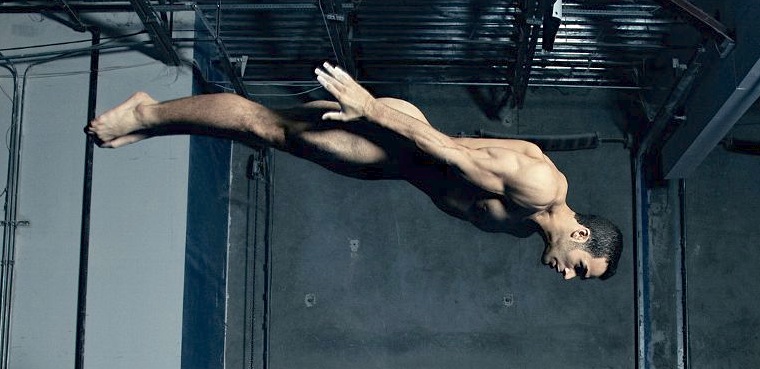 Winter necessitates far more clothing coverage, which is unfortunate, but for racy photo shoots some of the figure skaters will take it all off. Case in point was our last Olympic figure skating champion Evan Lysacek, who got all artsy and naked here. Johnny Weir has become a bit of an embarrassment with his lackadaisical (if not outright dumb) nonchalance over Russia's anti-gay laws, but he's been here too, so for accuracy and full-disclosure I'll remind you of this post.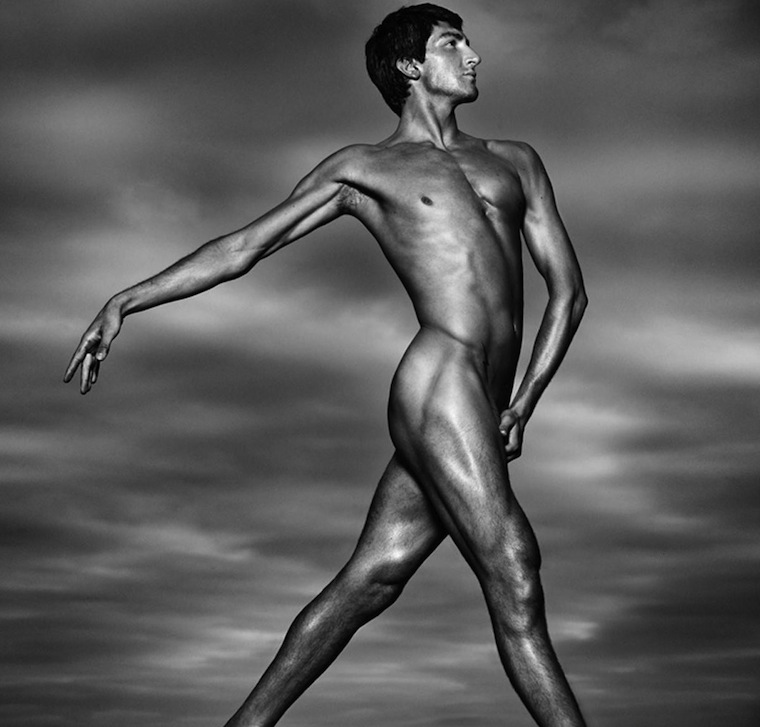 This year will bring a new crop of figure skating gentlemen, and with any luck they'll have bulbous bottoms, thighs of steel, and enough bedazzled lycra to inspire a whole new generation of boys to glide around on shag carpeting like it was the ice capades. Wait, was that just me?
Back to Blog