If you're like me, at about 8 or 9 pm you're coming out of a turkey coma and ambling into the kitchen for round two. When we were kids, Suzie, my brother and I would usually sneak down the back stairs of her old Victorian while the adults spoke in animated tones in the red-velvet-wallpaper-buffered living room in the hours after dinner. The bustle of the day had subsided, but no one wanted to depart. We ate a small second dinner, then headed back upstairs to prolong things as much as possible.
These days, I'm all about getting home and winding down in quiet. Some of us have to work tomorrow. For those who need a little break, here's a look at some former hunks to end the holiday with a sweet treat. Guy candy gay ahead.
First up is Chris Salvatore. Wet or dry, he's a sight to behold.
Harry Potter alum Daniel Radcliffe and Olympic diver Matthew Mitcham make a couple of splashes on their own.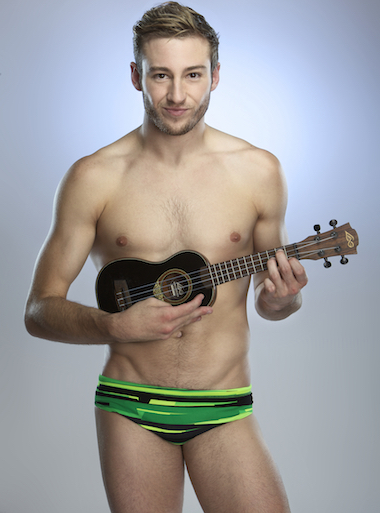 Colton Haynes, fresh off his bum-pounding turn on 'American Horror Story: Cult', bares a manicured chest here.
Pietro Boselli does what he does best: pose and pause in the skimpiest of outfits.
Finally, bringing up the very beautiful rear is Gus Kenworthy in this naked shot from his ESPN issue.