A number of years ago, when I was on winter break from college, my brother and I traveled to Bob's Tree farm to pick up the family Christmas tree. We were finding our way back into each other's lives as adults, after a few tumultuous years of adolescent angst directed more or less at one another. We hopped in the Blazer and drove out of Amsterdam, along the winding back-roads to Galway. The day was cold, but bright. A wind whipped over the exposed landscape, and we hurriedly made our selection. Once the tree was tied to the top of the car (normally we'd have placed it in the back, but neither of us wanted to vacuum needles out later) we turned back onto the windy stretch of road.
I forget who was driving, but I remember looking in one of the rear-view mirrors and seeing the tree dangling precariously off the side of the car. I tried to warn my brother but it was too late ~ the next moment I watched as our tree rolled over the side of the road into a field.
At this point I started cracking up. My brother was less amused, which only made me laugh harder. We backed up and stepped out into the wind. I could barely move for laughing so much, but somehow we got it back on the car, tied more securely down, and made it home without further incident.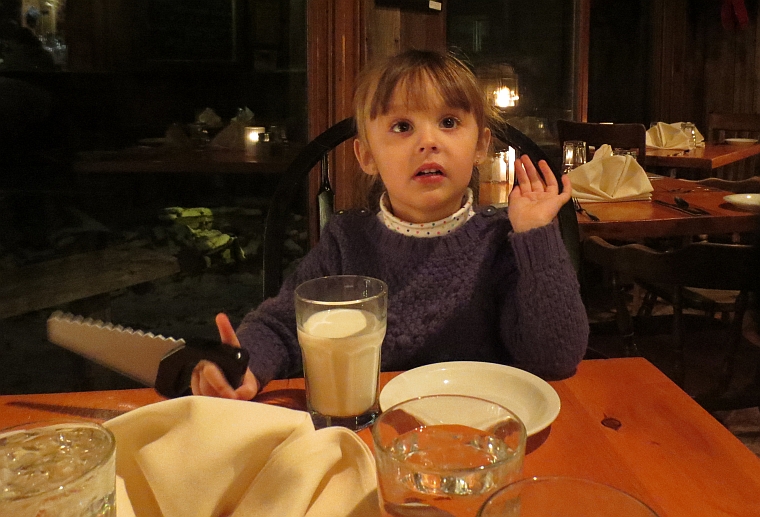 This year, I told him that we should pick up the tree again. It was a bonding experience, and a happy memory – one that I hoped would remind us that we were brothers no matter what. We've been through a few issues in the past year, and it was my small, unsaid way of moving past things, of trying a bit of forgiveness. Plus, he could bring my niece and nephew, who had been talking of nothing but picking up the tree over the last week.
I drove from Albany, coming in the opposite direction, and taking a different set of winding roads that ultimately led to the tree farm. It was a brutally cold night, black too, before the recent snow cover. The darkness comes so much earlier at this time of the year. After miles of scant houses and no street lamps, I entered a more populous area of Galway, where most of the homes glowed with Christmas lights, and a few restaurants and shops lent a happy and unexpected visage of civilization.
When I arrived at the tree farm (a few minutes late due to an unmarked road), my niece and nephew were playing amid the trees and reindeer (apparently reindeer are real – they just don't fly, or having glowing red noses so bright). I watched their eyes filled with wonder, and Emi led me around to see the one that was resting near the back of the pen. Noah was more concerned with running about with his plastic saw, ready to take down a tree at a moment's notice. Given the frigid night, I recommended bundling back into the car and heading over to The Cock & Bull, a cozy restaurant filled with fireplaces and decent pub fare.
My brother and I had gone there last year, and I always wanted to return at holiday time. It used to be a barn, and retains many of those trappings, offering a warm, rustic respite from the cold and the night. We were seated next to a Christmas tree and a roaring fire, and the kids ran about a bit as my brother and I talked. Sometimes I think that when left to our own devices, without the maelstrom of family or the influence of others, my brother and I would do just fine. This night proved that.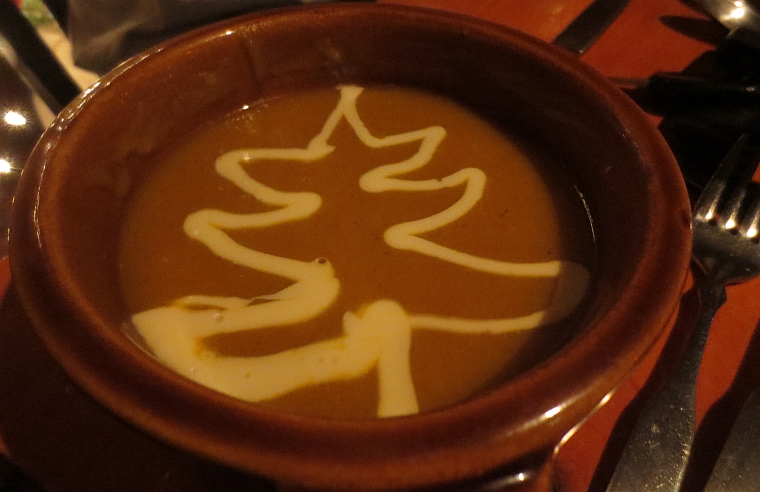 Back to Blog