These are the faces we need to remember.
These are the lives we need to celebrate.
These are the people who needlessly lost their lives, who leave behind grieving parents and families and lovers and friends.
One of the many moving stories to come out of the Orlando shooting is the harrowing and ultimately sorrowful text exchange between a mother and son. Eddie Justice began texting his mother, Mina Justice, shortly after the shooting began. He was hiding in a bathroom and his first message was heartbreaking:
"Mommy I love you."
He indicated he was trapped and that someone was shooting in the club. He texted her that he was at Pulse, and to call the police.
"I'm gonna die."
I tried to imagine what was going on in their heads, what they were thinking as they typed those texts to each other, connected in the middle of the night, one last time – a mother and a son, and a bond that was about to be tested in the worst possible way. His mother quickly responded, sending messages asking if he was ok. She called 911. She texted more. Half an hour later, he wrote back:
"Call them mommy
Now.
He's coming. I'm gonna die."
——————————————————————————–
The instant I read 'Mommy,' I wept.
I wept for Mina, and the helplessness a mother feels and fears the most.
I wept for Eddie, and the helplessness a child feels and fears the most.
I wept for all of us gay boys and girls who cried out 'Mommy' in a moment of need and terror, for all of us who ever felt scared to be ourselves, who looked to the one person who was supposed to unconditionally love us no matter what. That is a basic human need, it goes above and beyond our sexuality, yet no other group has historically been so disowned and unloved, and often by their own parents, thanks to a culture of shame and intolerance, fed and fueled by religious dogma and willful ignorance.
I wept for all the people trapped in that club, who likely felt terror for the last moments of their lives, who were away from their mothers and their families.
I even wept for the person who was so blinded by hate that he had to destroy innocence and love, and the lives of countless others.
Most of all, I wept for a world that allowed, and continues to allow, such events to happen, and for not understanding how anything like this could come to be.
—————————————————————————————-
Tonight, however, I hope.
I hope you and I will remember not the blood or the fear or the tears, but the love.
I hope we remember the light that these 49 human beings brought to the loved ones in their lives.
I hope we honor their memory, that we cherish each other a little more because of it, and that this never happens again.
I hope…
Because it's all I can do.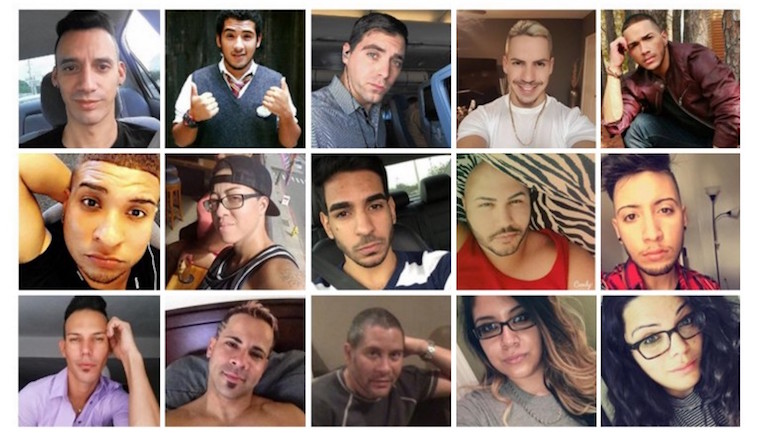 IN MEMORIAM
Stanley Almodovar III, 23 years old
Amanda Alvear, 25 years old
Oscar A Aracena-Montero, 26 years old
Rodolfo Ayala-Ayala, 33 years old
Antonio Davon Brown, 29 years old
Darryl Roman Burt II, 29 years old
Angel L. Candelario-Padro, 28 years old
Juan Chevez-Martinez, 25 years old
Luis Daniel Conde, 39 years old
Cory James Connell, 21 years old
Tevin Eugene Crosby, 25 years old
Deonka Deidra Drayton, 32 years old
Simon Adrian Carrillo Fernandez, 31 years old
Leroy Valentin Fernandez, 25 years old
Mercedez Marisol Flores, 26 years old
Peter O. Gonzalez-Cruz, 22 years old
Juan Ramon Guerrero, 22 years old
Paul Terrell Henry, 41 years old
Frank Hernandez, 27 years old
Miguel Angel Honorato, 30 years old
Javier Jorge-Reyes, 40 years old
Jason Benjamin Josaphat, 19 years old
Eddie Jamoldroy Justice, 30 years old
Anthony Luis Laureanodisla, 25 years old
Christopher Andrew Leinonen, 32 years old
Alejandro Barrios Martinez, 21 years old
Brenda Lee Marquez McCool, 49 years old
Gilberto Ramon Silva Menendez, 25 years old
Kimberly Morris, 37 years old
Akyra Monet Murray, 18 years old
Luis Omar Ocasio-Capo, 20 years old
Geraldo A. Ortiz-Jimenez, 25 years old
Eric Ivan Ortiz-Rivera, 36 years old
Joel Rayon Paniagua, 32 years old
Jean Carlos Mendez Perez, 35 years old
Enrique L. Rios, Jr., 25 years old
Jean C. Nives Rodriguez, 27 years old
Xavier Emmanuel Serrano Rosado, 35 years old
Christopher Joseph Sanfeliz, 24 years old
Yilmary Rodriguez Solivan, 24 years old
Edward Sotomayor Jr., 34 years old
Shane Evan Tomlinson, 33 years old
Martin Benitez Torres, 33 years old
Jonathan Antonio Camuy Vega, 24 years old
Juan P. Rivera Velazquez, 37 years old
Luis S. Vielma, 22 years old
Franky Jimmy Dejesus Velazquez, 50 years old
Luis Daniel Wilson-Leon, 37 years old
Jerald Arthur Wright, 31 years old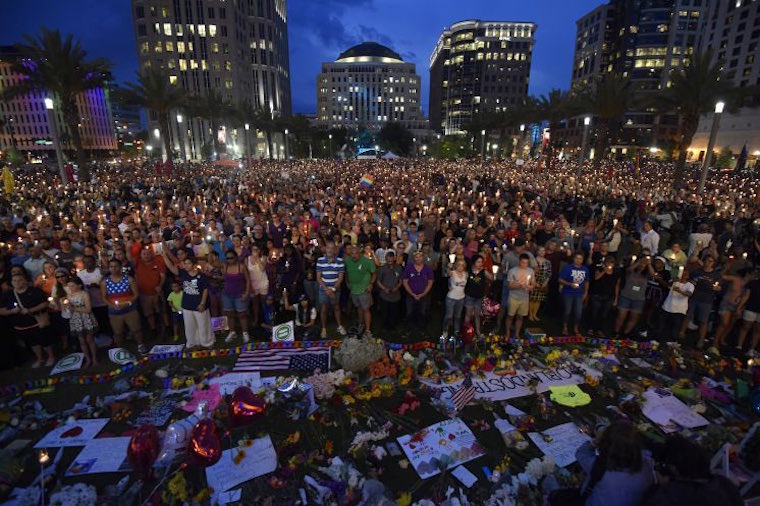 Back to Blog