It is, perhaps, the only place on earth where I don't mind if it rains. Well, maybe I mind it a little, but for the most part it is enough just being here, because Maine is more than just a place, more than just its weather ~ Maine is a mind-set. And for me it's always been one of ease. For the first few years we visited for Memorial Day weekend, it rained consistently, without fail. Back then I thought that's just how it was. That's one of the reasons we never used to make it to the beach. Some years we never even made it to the Marginal Way.
Luckily, there are compensations to be found, especially in the food. No amount of rain can keep me from my appointed task of eating, and this year proved no exception. Let's begin at the end, with this final bit of lobster in a magnificent (and pricey) BLT from Stonewall Kitchen. We always stop here on our way out (because it's always sunny the day we depart). They have a lovely little garden that boasts some amazing flowers (this time a wisteria dropped its fragrant racemes through the slats of an arbor) but we'd never eaten there until now. The wait, and the price tag, were worth it. I love a BLT, but a BLT with lobster and fresh herbs, well, that's practically obscene. It was a very happy ending to our weekend.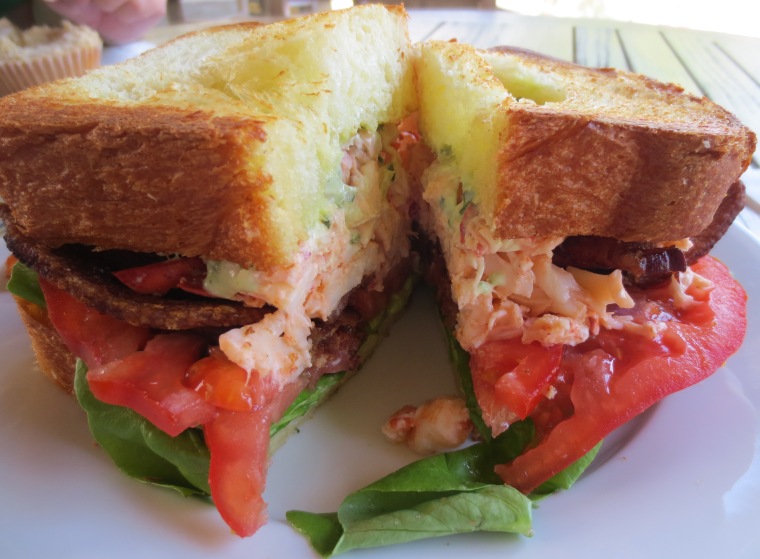 But back to the beginning, and this breakfast of champions at Amore Breakfast. Too much of a good thing just means more to share, so Andy and I went halfsies on the Black or Blue specialty (opting for the 'Blue' variation that uses fresh Maine blueberries to complement the cream cheese French toast points). Coupled with Maine maple syrup and a necessary dollop of whipped cream, it's a treat we cannot refuse.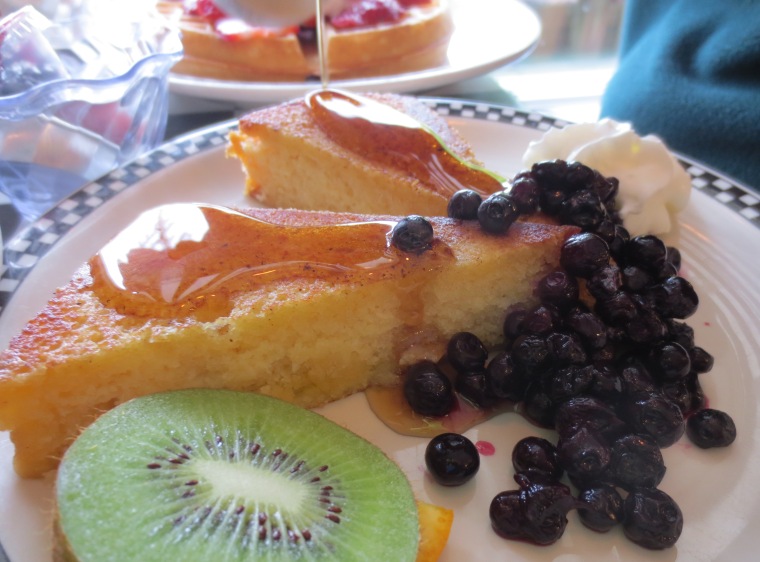 For breakfast, however, I need something savory too, and Amore provided that in the lobster omelette special seen below. With asparagus, tomatoes and Asiago cheese, it was the perfect heart of the meal, and as the showers continued outside, the stomach found contentment within.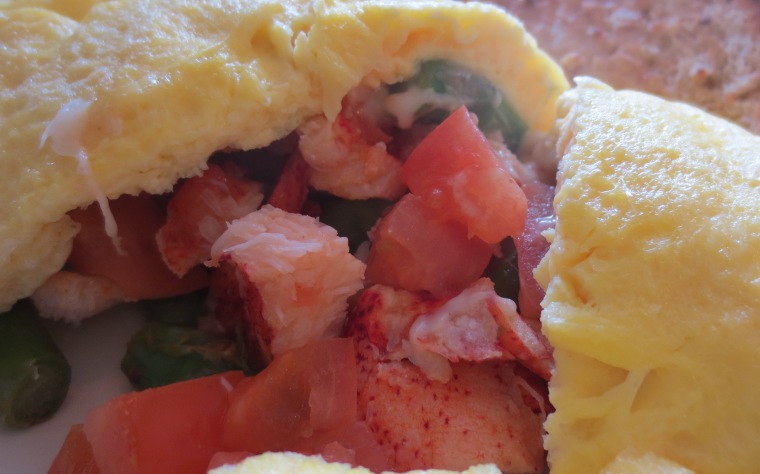 I didn't get any decent shots of the plank roasted salmon I had at MC Perkins Cove, but trust me, it was good, as evidenced by the wine-induced smile on my face.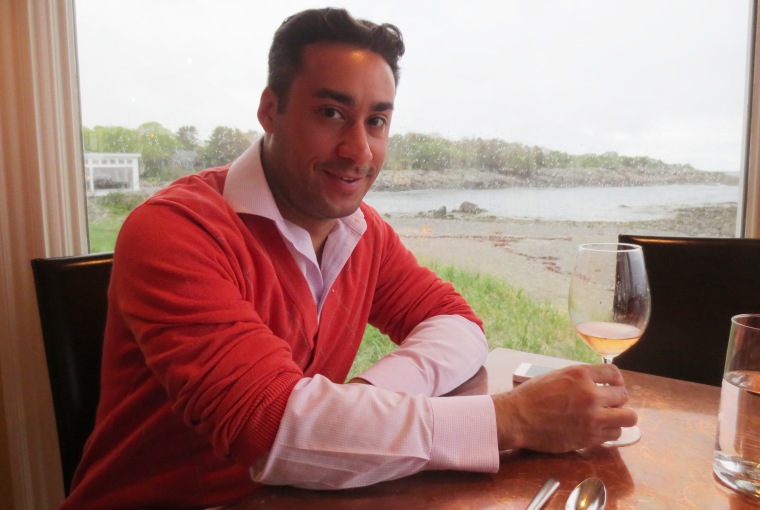 One of our favorite restaurants, Five-O, offered the colorful salad below, a bright magenta day-glo dish that melded two of Andy's favorite items – beets and goat cheese – in this neatly-layered preamble to a wonderful meal.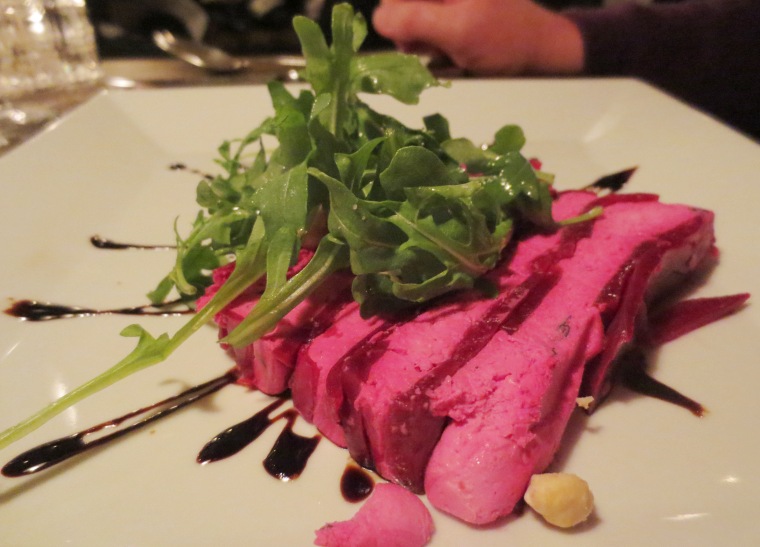 Finally, after over a dozen years of visiting Ogunquit and hearing the locals claim that Bob's Clam Hut was the only place to go for fried clams, we stopped in the midst of a shopping trip to Kittery and had an order of those legendary clams. The locals were right. When I returned to upstate New York, it was this basic dish that haunted my grumbling stomach in days to come. So often it's the simple things that leave the most impact.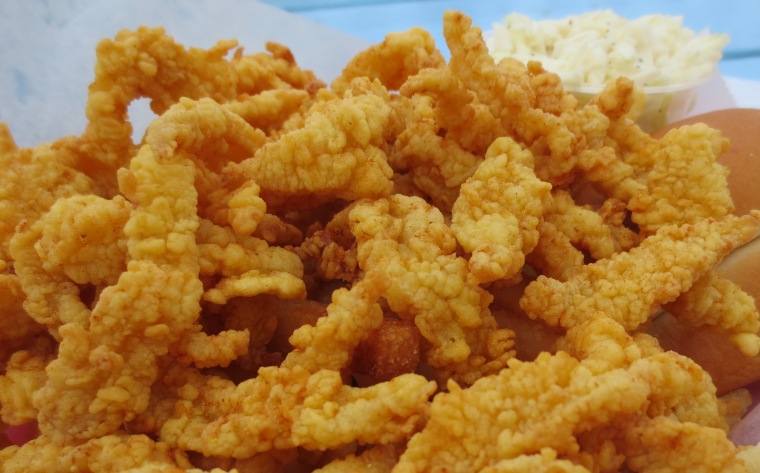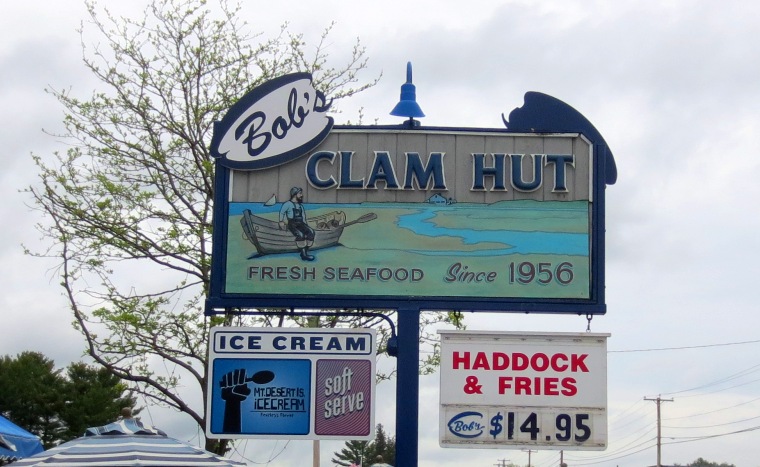 Back to Blog