Mom and Dad joined us for this year's Columbus Day weekend in Ogunquit, Maine, and it was one of the more relaxing and enjoyable jaunts of late. We all needed a break, it seemed, and the weekend provided that in lazy walks along the Marginal Way, leisurely shopping excursions in nearby Kittery, and a lofty look at the summit of Mt. Agamenticus. Of course, my favorite part was just spending some time with my parents and Andy, at breakfast or dinner, or cocktails with friends.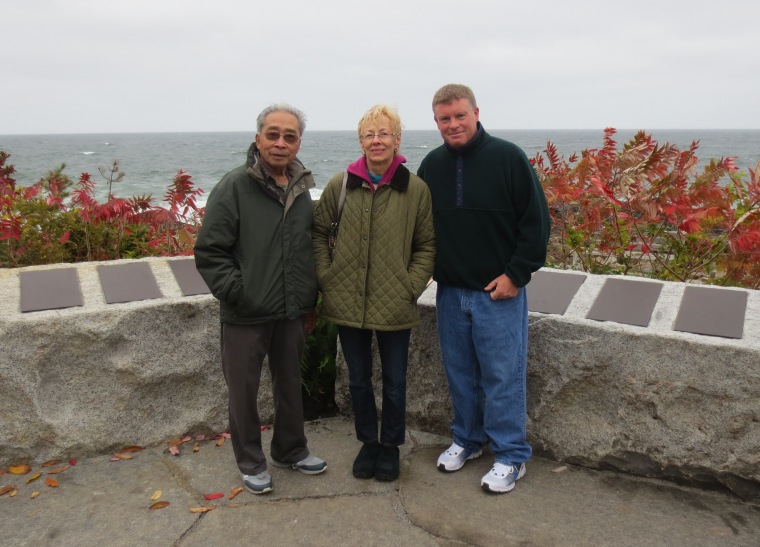 Ogunquit is one of the few places where I can relax and not worry about what I'm wearing or what I have scheduled or what needs to be written for this blog. I don't have to think about work issues or family drama or impending kitchen renovations. It's a place of surrender and contentment, ease and comfort, balm and beauty.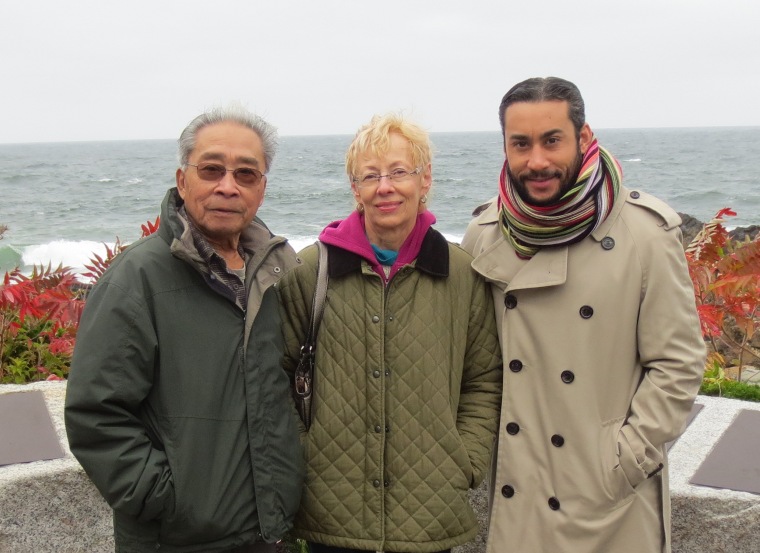 It's always good to see my parents and Andy interact – sometimes he gets along better with them than I do, but such is the benefit of distance. We had a great time, removed from the rest of the world, in a paradisiacal place by the sea, enjoying fine food and settling into a weekend of peace – and family fun.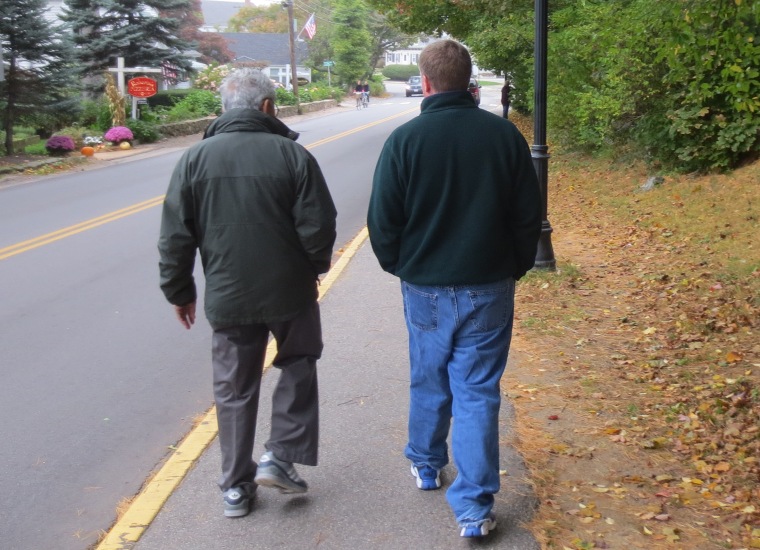 Here we see Andy and Dad walking up from Perkins Cove, and then posing in front of the giant pumpkins.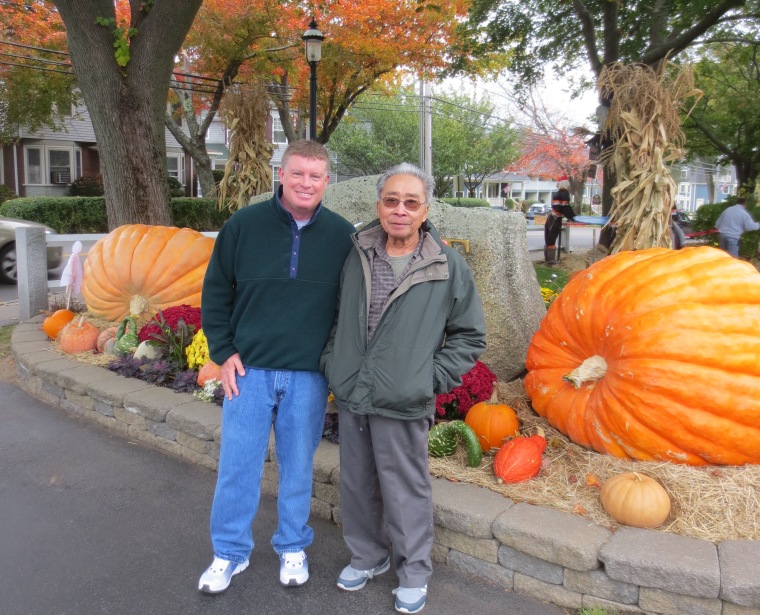 Our family holiday weekend in Ogunquit had begun…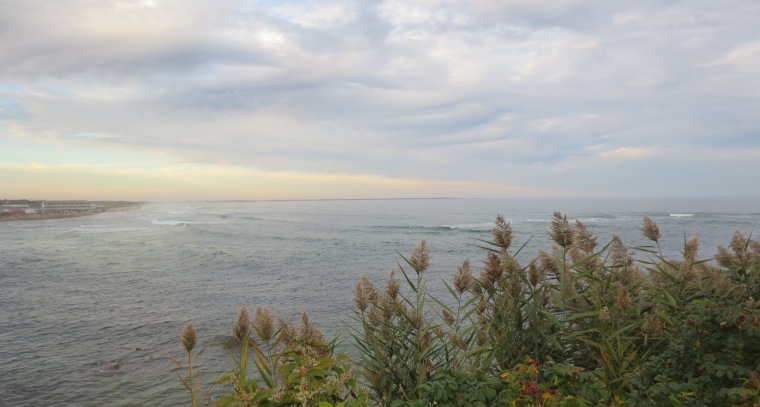 Back to Blog