The only problem traveling with a pair of four-year-olds is that meals don't always run as smoothly as an adult like myself would prefer they would. I was expecting this, so the meltdowns the twins had were not super surprising. Yes, I was new to that (if we ever behaved like that as kids we would be in trouble I can't even fathom) but I took it all in stride. The trouble with twins is that there is double the chance for trouble, so when one was behaving the other was breaking down. And vice versa. It made for a less-than-merry go-round, but after a while it became routine, and most of the restaurants we ate at were accustomed to kids.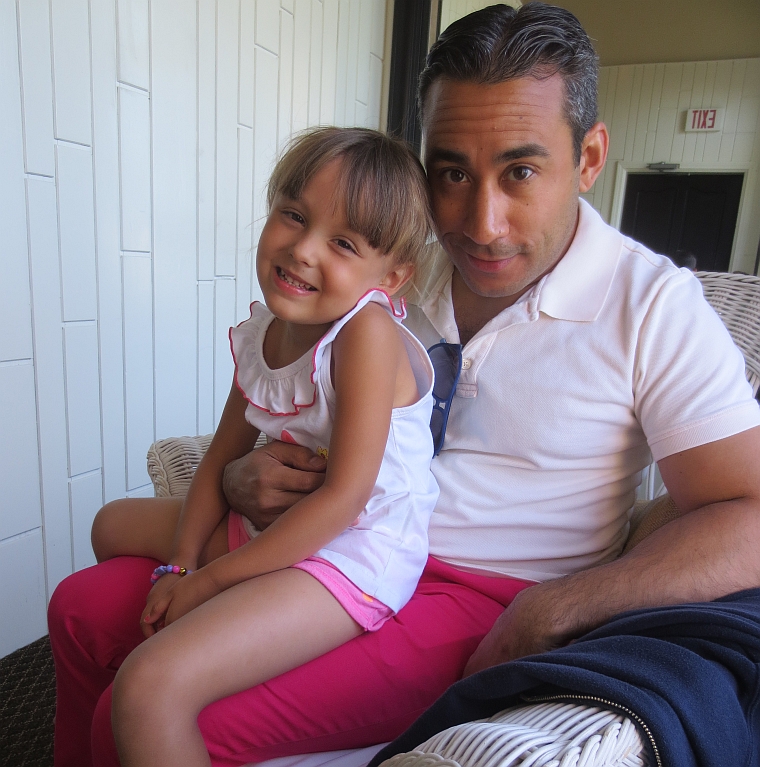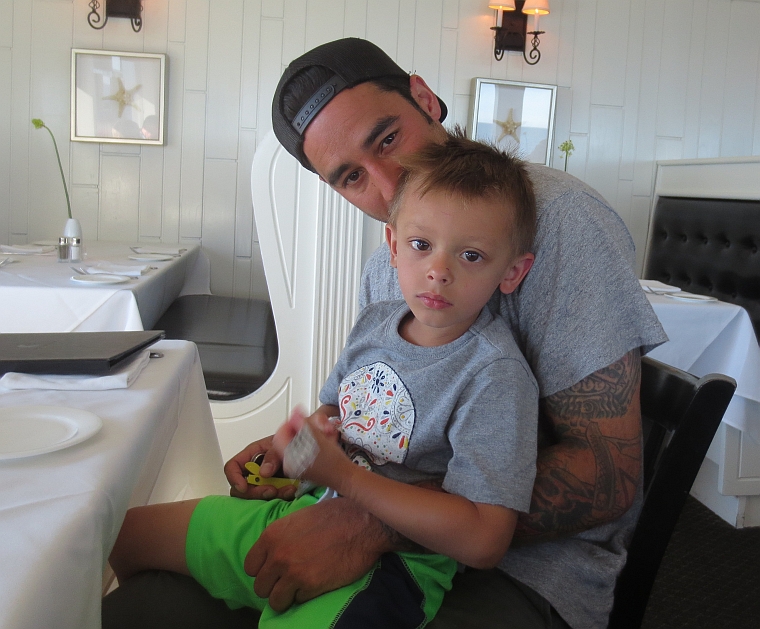 Our last meal was one of our best – both behavior-wise and as far as food went. The Ocean House, from the outside, looked like just another tourist trap on the shore, but inside it was elegant, and boasted the best dishes of the entire vacation – such as this lobster salad intro and a sea bass entrée.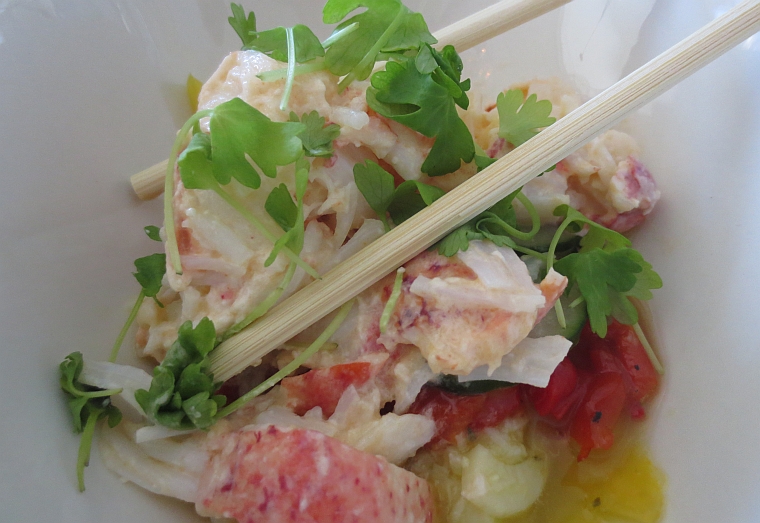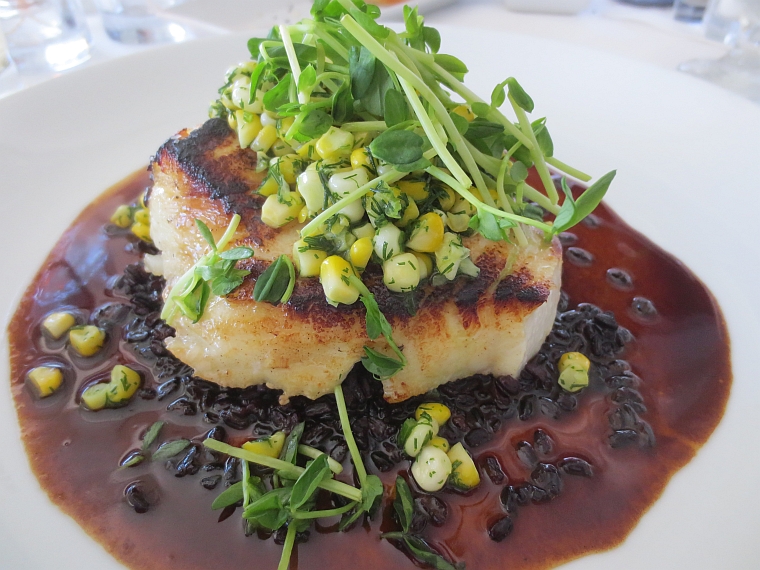 The walk back to the hotel was filled with golden-hour light, so we paused for pictures on a walk leading to the shore.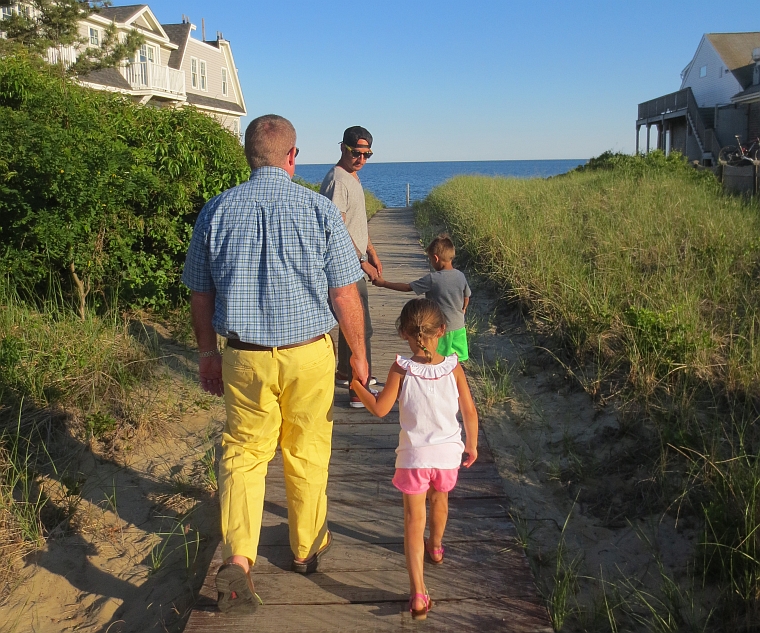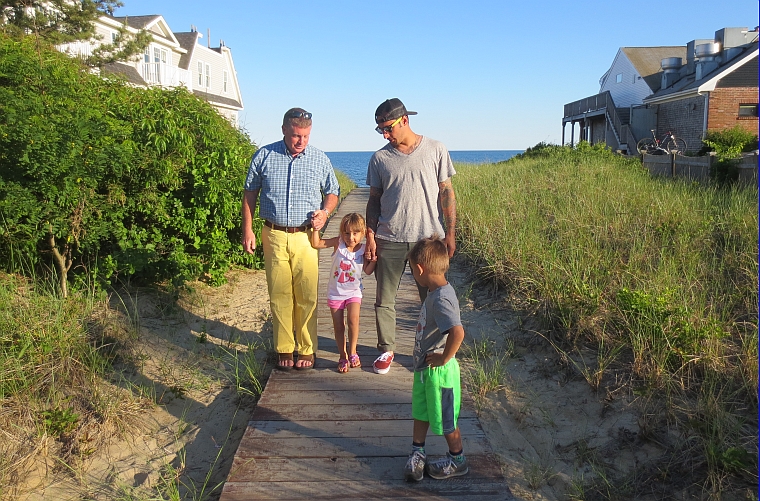 Getting my brother and my husband to pose for photos is hard enough – adding a pair of four-year-old twins to the mix is all but impossible to manage. That's when you let go and let God. (And laugh – a lot.)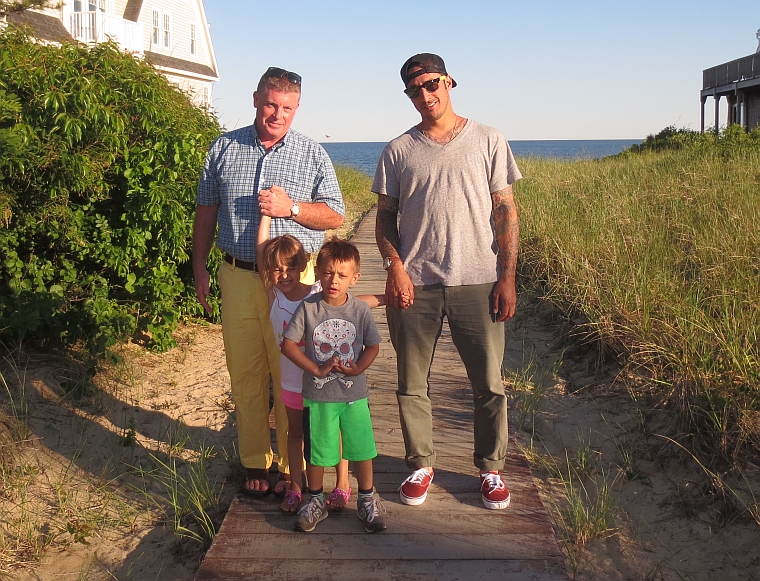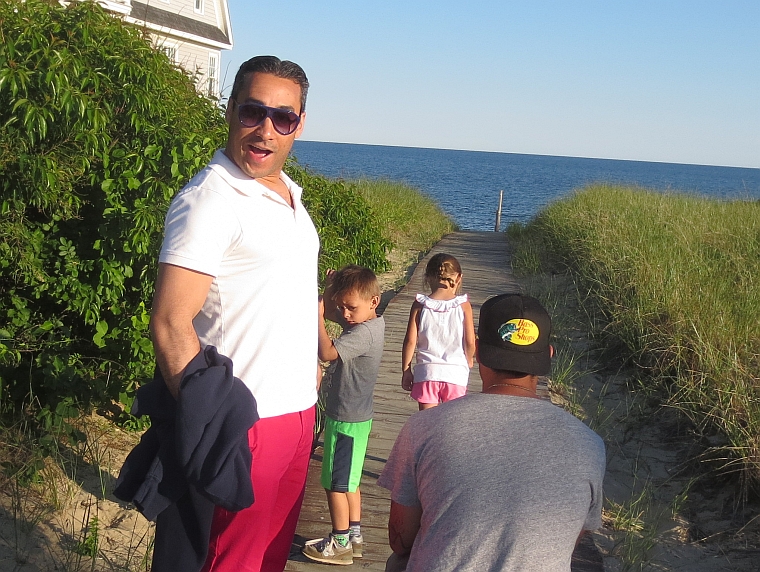 Andy somehow managed to wrangle out this decent shot, and just in time: the promise of miniature golf and ice cream had these kids on the edge of everything.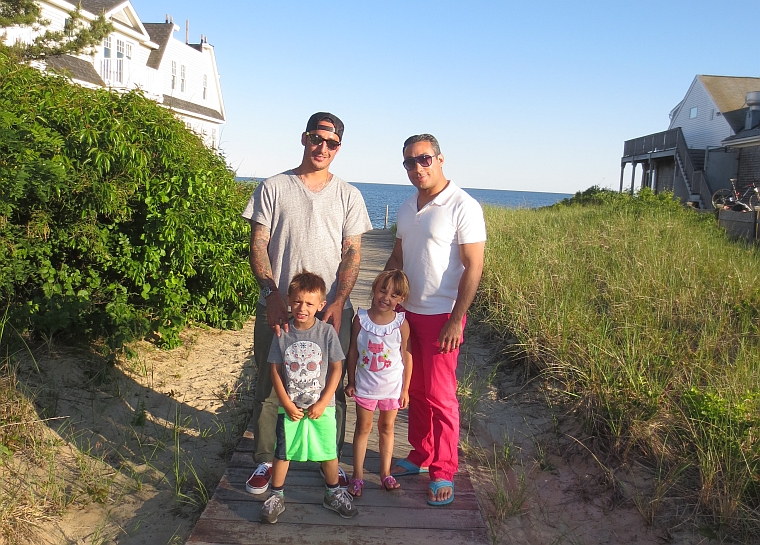 Back to Blog