Following on the heels of a smutty Saturday, here's a nifty and naked little bookend for your weekend enjoyment. I've been working in the garden while the rain held off, but that looks to end for another endless stretch. The heat is on, inside and online. This one kicks off with the  banging bod of Simon Dunn, who made such a splash in his birthday suit a few posts ago. And did it all again for good measure.
Darren Criss and his Speedo are starring in the new Andrew Cunanan story, but something tells me I'll just wait for the excerpts to come out, a la 'Magic Mike'. Charlie Carver, of 'Teen Wolf' fame, brings the average age of the Hunk of the Day down a few years.
One naked photo of Charlie King is never enough, so I give you these two. King appeared naked here before, and in motion to boot(y).
We have yet to indulge in a proper pool season, but when we do Chris Mears should do so in his Speedo.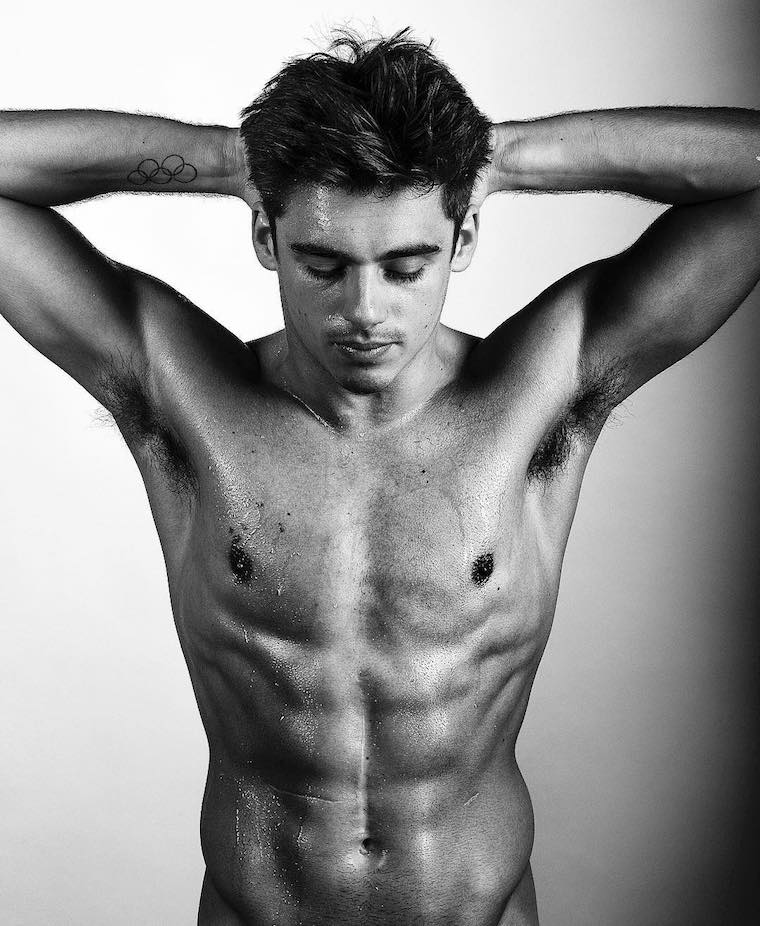 Last but not least we have underwear maverick and do-gooder Chris Salvatore, wet in his briefs (or out of them as seen here).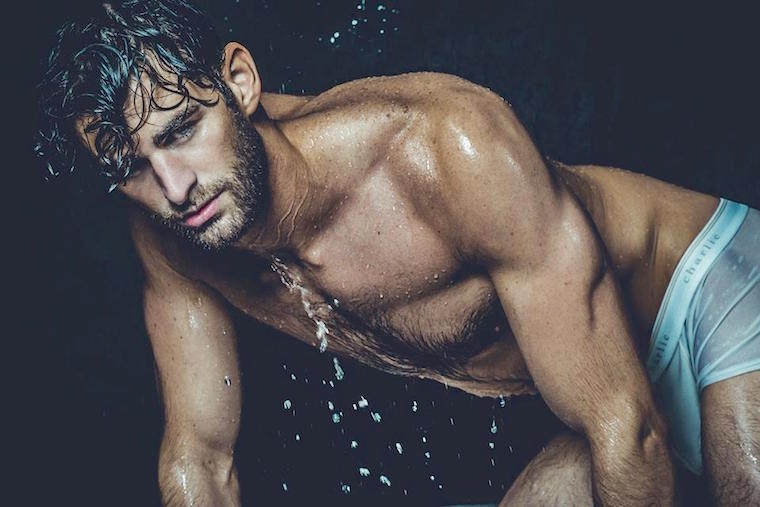 Back to Blog