Given the regularity of posts here, some hunks may have escaped your notice. Others may be worth a second look. Either way, this is a brief encapsulation of several noteworthy gentlemen who have previously graced this site with their shirtless presence, and a few who have given us some naked presents as well.
The feature pic, as should always be the case, is a double shirtless gift of Zac Efron. He indulges most of us by regularly doffing his shirt, and recently gave the illusion of doffing everything else. (Somehow, nude-hued briefs work just as well on him.)
Nick Youngquest is another perennial favorite here, and I'm not sure why he hasn't achieved such wide-spread acclaim as Ben Cohen or David Beckham. (I may be crossing my balls here, sportswise at least, so perhaps that's the reason.) At any rate, he's been here a number of notable times, including this magnificent view of his naked ass, these nude shots of his ass, and this partially-obscured view of his front.
Below are a pair of Hunks relatively new to the site. Charlie King has put his tush on display in his Hunk of the Day feature, and he does it again here, along with Fabio Mancini, who fills out his Armani briefs impeccably.
One of our most-recent Hunks is Morris Chestnut, the smoldering actor whose intense gaze defined the word 'sultry.'
Finally, we close this Hunk-retrospective out with the ever-classy Benedict Cumberbatch, who made some of us into squealing Cumberbitches.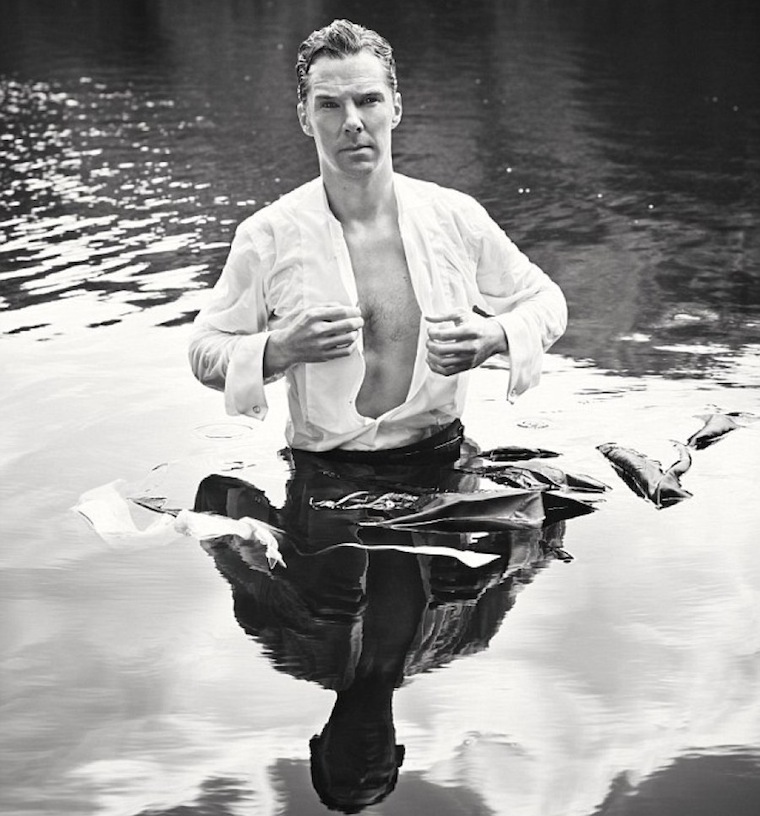 Back to Blog