I added an extra 'X' and a pair of parentheses for my own dash of humor to the over-simplified title of this post, which celebrates the majesty of 'Magic Mike XXL' which is opening this summer. I'll be honest and admit to being a bad gay: I've never seen the first 'Magic Mike' because, quite frankly, I'm not a huge Channing Tatum fan. He's been featured here a fair amount for all you wonderful people out there in the dark, but aside from cursory charm and sex appeal, I've never been all that impressed. (The sacrifices I make for this website.)
At any rate, as the men gear up for their return to the stripping stage I give you this quick look at the new posters for the sequel, as well as a linky look back at all that came before.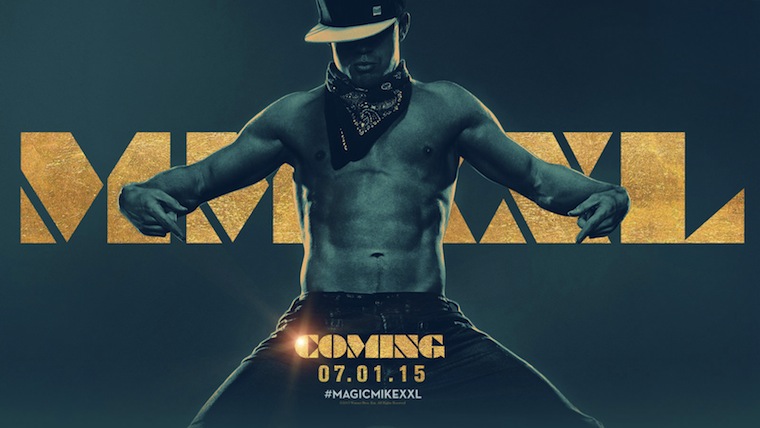 First, there was Channing Tatum. Entering the scene as, what else, an Abercrombie & Fitch male model, Mr. Tatum soon took the cinema by storm. I still don't think I've ever seen one of his movies. What am I missing? He's butted butts with Joe Mangianello, whose ample backside could easily take that of his counterpart any day of the week. They first squared their asses off here, then came back for a second round of ass dominance. Mr. Mangianello has been here a number of times as well, and is a favorite for his body and his facial hair – but not for his body hair (boo.)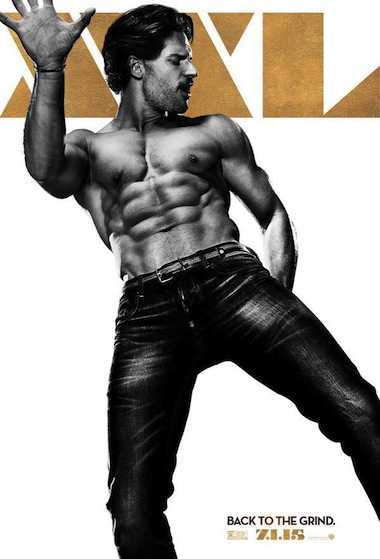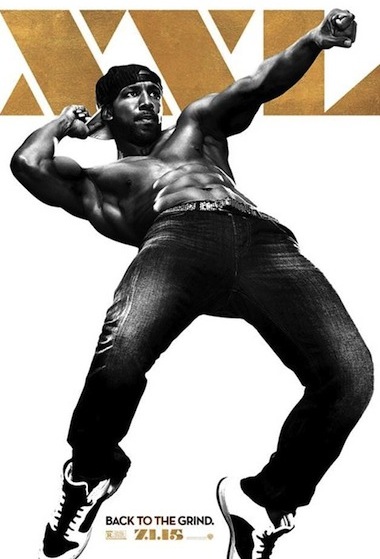 Stephen "Twitch' Boss is a new addition to the cast, but he's already been featured here as a Hunk of the Day. Matt Bomer is one of the returning alumni, and his butt has been celebrated with quite solid reason. As for the remaining boys of summer, they'll doff their shirts soon enough. I'll just have to hear about it, because I don't think I should see the sequel without having seen the original, and that's not going to happen. Besides, why waste the time and money when posts like this break down the male nudity in one free and easy swoop.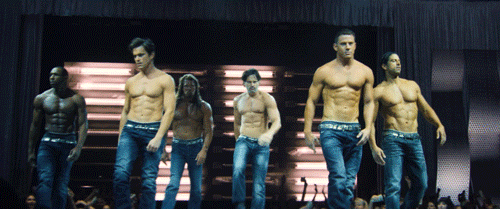 Back to Blog