David Beckham has done it.
Ben Cohen has done it.
Mario Lopez has done it.
Even Todd Sanfield has done it.
But the best news of all may be that Chris Salvatore is now doing it.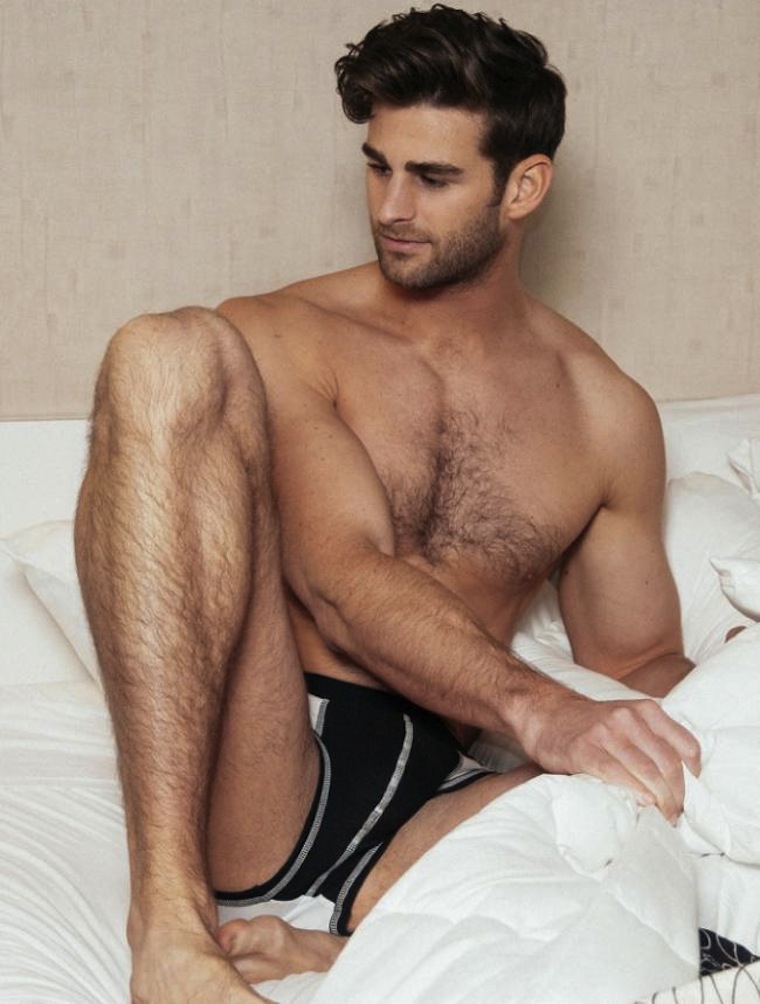 How did news that he was making a foray into designing Men's Underwear escape me? I've got to get out more. The first I heard of this exiting endeavor was on my FaceBook feed – and it was the loveliest surprise I've had since Dan Osborne joined Tom Daley in a Speedo. Mr. Salvatore's line of underwear looks intriguing, and stylish, which should come as no surprise from someone who's made the modeling rounds within his entertainment career. He keeps things simple enough, which is the best way to begin, and I'm looking forward to trying out the goods. If they make me look half as good as he does, I'll be a fan for life.
I can think of no one who is better suited to fit into a pair of briefs and sell it to the world. That Mr. Salvatore has always seemed like such a sweet guy makes it all the more enjoyable. (Check out some of the musical performances that feature just him and his keyboard and tell me it's not adorable. The man's got talent.) Even more impressive is his openly-gay status in a Hollyworld of secrets and pretend. Mr. Salvatore lives his life honestly, and is all the more effective because of it. Now he's revealing another layer – the underlayer – and it's fashionable, fun, flirtatious, and sexy – just like the man himself.
"Underwear is the foundation of our entire wardrobe. While it may be the least "visible" article of clothing we wear everyday, I've always believed that it should be the most comfortable. My career has afforded me the opportunity to wear a lot of great clothes and work with some awesome clothing and costume designers over the years. I began to learn that the clothes don't make the man, the man makes the clothes.  It's all about what makes you feel sexy and confident in your own skin, and it starts with a great pair of underwear!"  ~ Chris Salvatore Underwear
Back to Blog