Since we just featured The Bulge Report, it seems only fair to give a shake to the other end of the action. Here's a collection of the backsides that have brought such joy to some of you over the years. While there's a bit of a full-frontal male nudity embargo on this site, the butt has always been all access, all the time. Rear entry has never been denied in these parts…

The posterior of aptly-named Stuart Reardon may be one of the hottest to burn up this site's stats, so get clicking.
Male model David Gandy provided ample eye candy when he turned around to bump and grind it.
It's a tossed-salad-toss-up as to which side of Benjamin Godfre is better – the back or the front – so you can decide for yourself by feasting your eyes upon both here.
Todd Sanfield may have a stunning underwear line, but he's better when baring his backside sans underwear altogether.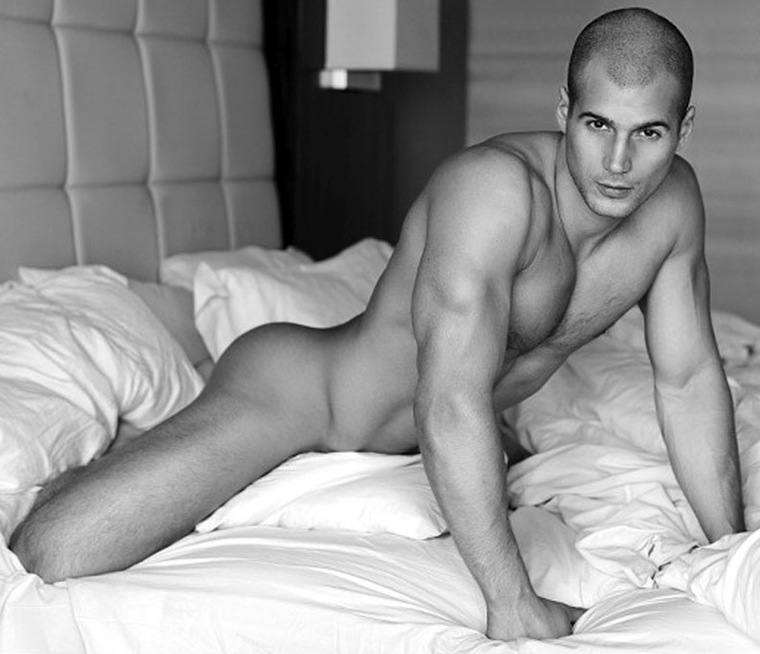 Dan Savage's better half, Terry Miller, may try keeping his booty in a Speedo, but it just barely fits.
The amazing ass of Scott Herman is quite a sight to behold (and lest anyone think Mr. Herman is nothing more than a banging butt, check out his Straight Ally profile.)
Dan Osborne's been featured here for his bulge, but he's got an equally-admirable booty, as seen here.
And last but most certainly not least, Harry Judd proved his butt has remained in perfect shape since he first bared it a few years ago.
PS – Who's going to start a campaign to get David Beckham to show his tush?
Back to Blog