If you've been coming here for any length of time, you've have noticed that there is never any full-frontal male nudity on this site. Mainly because I don't want this to turn into a porny free-for-all, and full-frontal shots can be found any other number of places. As compensation, however, I have offered ample ass shots – my own and others. For some reason rear nudity is not as frowned-upon as cock shots. It's a fine line. Very fine. And we each have to draw it where we feel most comfortable. In my own life, I'm pretty free-for-all. For public consumption, however, I put the penis away.
To that end, we focus on the other end. The tight end. The perky end. The happy end. Notable butts featured here have included the following:
Christian Bale and his bounteous maximus on shower display in 'American Psycho.' If it takes turning into a psychotic to get a body like that, I don't ever want to be sane.
Ryan Phillippe, who has come a long way from his 'Studio 54' days, and I'd say his butt has markedly improved.
Another Ryan – Ryan Reynolds – just edges out Mr. Phillippe in the hot ass department.
Working it out better than anyone's back end, see Scott Herman.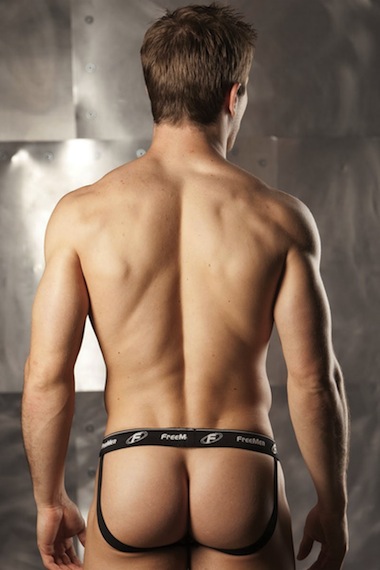 A whole slew of bottoms stripping in 'Magic Mike' – and this beautiful Battle of the Butts. (I'm still partial to Matt Bomer's epic ass work in that Oscar-robbed film.)
The magnificent backside of Nick Youngquest in all its glory.
The cheeky Ass-List shenanigans of Austin Armacost.
Rhymes with man-candy, male model David Gandy.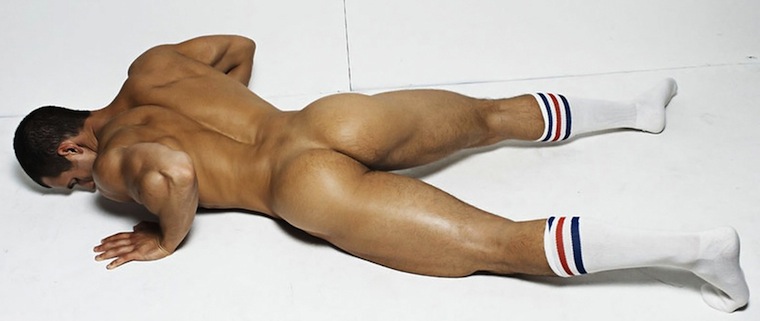 Wearing his own underwear, but taking just enough off to model his own ass, Todd Sanfield knows how to thrill.
Royalty, okay? Prince Harry's fine ass.
Kellan Lutz in some sort of sexy planking.
And bringing up the rear of this end-heavy post, not-so-wee Will Wikle.
Back to Blog