The battle of the bulge means something different on this site, when a bulge is something that is celebrated. Far more than a blatant full-frontal dick pic, a subtly-covered bulge offers the erotic power of the imagination – the sexiest part of the human experience. Therefore, the male bulge has received more than its fair share of exposure here, from revealing VPL (Visible Penis Line) shots to even more revealing wet-underwear pics that leave almost nothing to said imagination.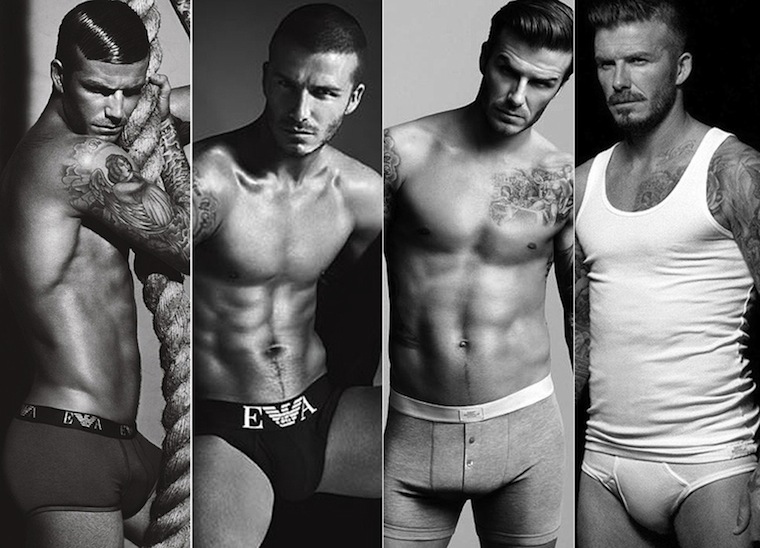 One of the first bulges to ever be featured here quite fittingly belongs to David Beckham. He has a penchant for almost bursting out of his briefs, as in this quick-change scene on the field. Even when his bulge gets a bit boring, like pizza, it's still pretty good.
Some bulges are best when they go head-to-head, as was the case in this post pitting Cristiano Ronaldo's junk against what Rafael Nadal had in his pants. Similar fireworks exploded when David Beckham thrust his stuff against Ben Cohen or when Mr. Beckham had a go at Mario Lopez.
Male models can always be counted on to display their wares, putting bulges front and center in such prominent promenades  by Tyler Lough, Lance Parker, Choi Ho Jin, Chris Fawcett, and Justin Deeley, who parlayed his bulge into an acting career.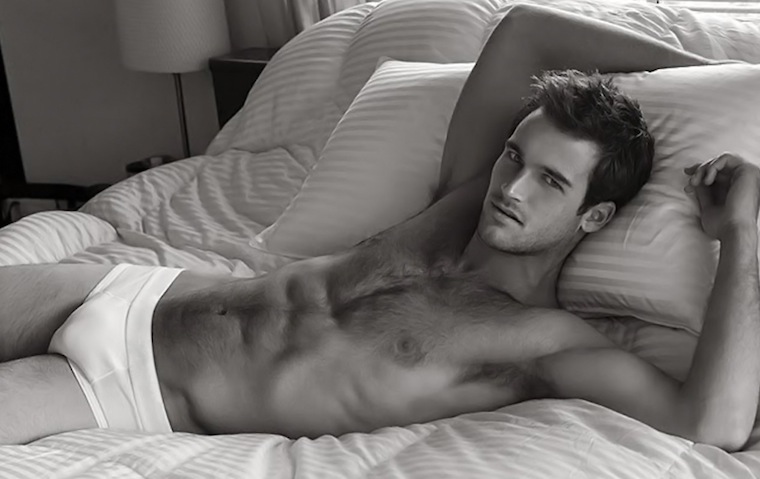 The Speedo – or Budgie Smuggler for those Down Under – has long been the seminal item for showing off the bulge. Tom Daley was first featured in nothing but his Speedo in this post, surpassing Michael Phelps in his Speedo,  and who knew what he would become to this site. Both his bulge and his butt – and you could debate the merits of each for hours. Matthew Mitcham would likely agree, though he has his own magic to work.
Even more revealing than the Speedo, however, is a pair of tight briefs or, better yet, a jockstrap, as exemplified by such studs as Colby Melvin in his Andrew Christian finest, the bursting Calvin Klein briefs of Ngo Okafor, or these almost-obscene wet underwear shots of Sandor Earl. And it's hard to beat what Jack Mackenroth has packing in his sexy underwear.
Finally, the very first bulge post of Dan Osborne now seems almost nostalgic since he's been in so many posts since then. I'll let you seek them out – I'm spent.
Back to Blog