Fresh off a pair of posts that collected the collections of sexy and often-nude male celebrities we've posted in the past, is a tidy gathering of posts that came prior to 2014. Remember, this dusty corner of the internet has been posting naked men for over a decade. That's a lot of sexy guys, and is likely the reason most of you are here today. On with the show (but do come back for a spirited post on the evolution of one man's taste in cologne.)
First up is a quick Hunky retrospective that was really about one thing and one thing only: Colby Melvin in a jockstrap.
Speaking of jockstraps… here you go.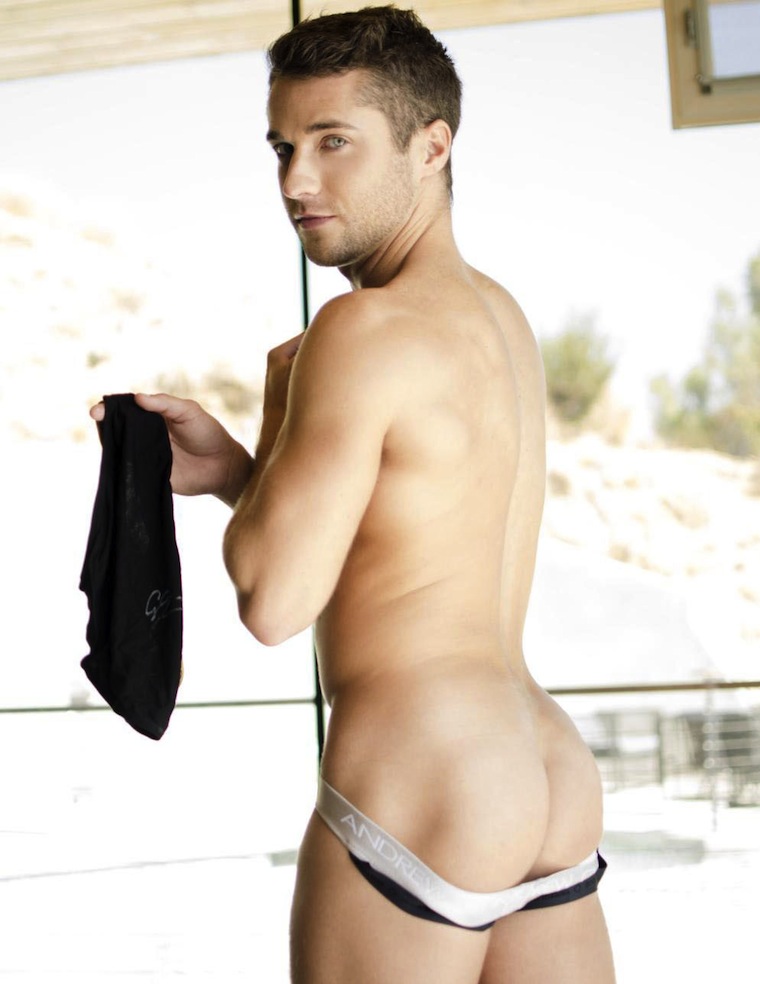 A battle of the underwear bulge, between David Beckham and Mario Lopez. Or a battle of the butts, between David Beckham and Tom Daley.
For a group scene, check out this post featuring the likes of Justin Timberlake, Taylor Lautner, Sacha Harding, Scott Herman, Columbus Short, and Stuart Reardon.
An anonymous trio of posts, beginning with this fine group, finds various men in shirtless or nude form, to fill a Saturday with fantastic specimens in various stages of nudity.
Finally, a two-parter that starts with the very visible penis line of Nick Youngquest, continues with a naked Andy Samberg and a shirtless Harry Judd, ultimately ends with the biggest collection of naked ass men that's ever been posted on this blog in a single photo.
Back to Blog