Well, perhaps not a complete retrospective of the Hunk of the Day feature as a highlighting of those who have come before, this is a Friday post to take the chill off these recent days and warm the cockles of, well, your heart. (And, as those of you who know me on FaceBook or Twitter will attest, I'm always scouting for new hunks, so feel free to request or recommend any of your favorite that haven't appeared here yet.)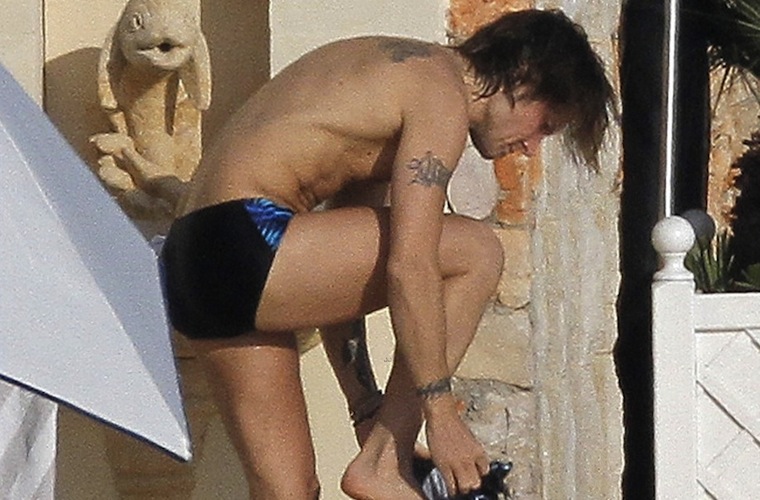 American Idol judge Keith Urban, who, from what I hear, has been acting as the awkward physical buffer between Mariah Carey and Nicki Minaj, once posed for Playgirl, before he hit it big, but after he got a lot of those tattoos. While those pics seems to have been buried (how much did he pay Google for that?) he was recently caught in a Speedo, and is still worth a look.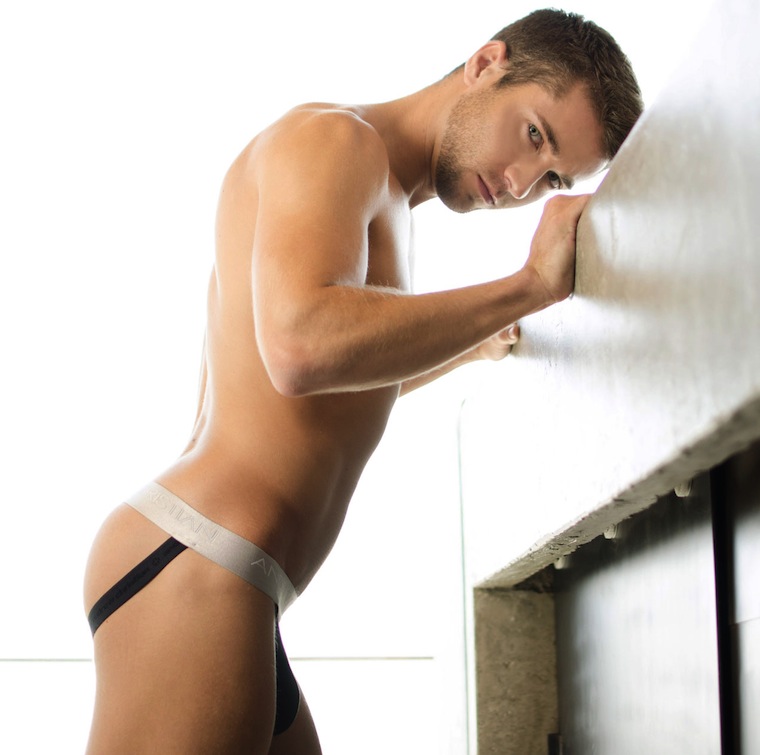 Underwear model (and porn star it appears) Colby Melvin (also known as another name or two) brings up the rear of this post, and quite handsomely. Anyone who gets in with Andrew Christian is fine by me.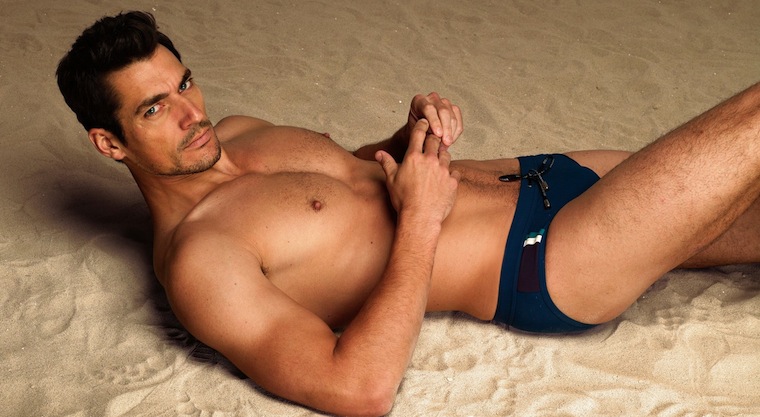 The always-dandy David Gandy is usually up for playing randy, even when lying down, and he's the closest thing we have to a male super-model right now, so I say give him a pat on the back, but aim lower.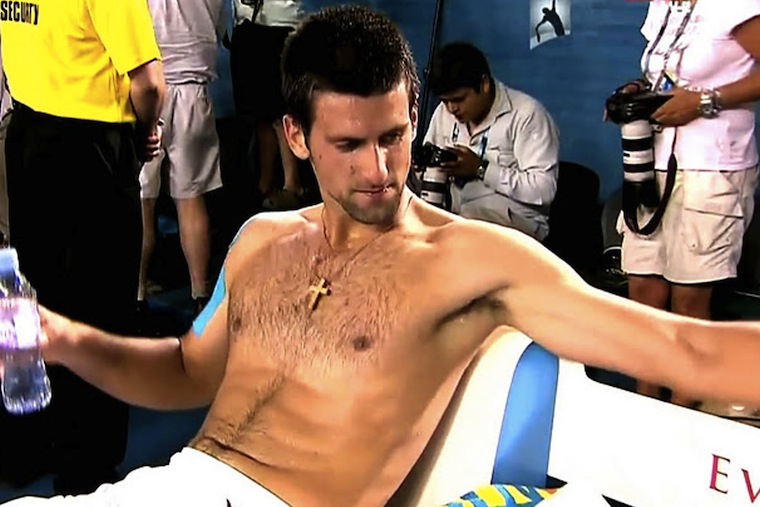 Finally, for those of you who like exchanging fuzzy balls, here is tennis player Novak Djokovic. I admire any sports figure who parades down a catwalk wearing a super-short robe and a pair of black briefs.
There's a long list of Hunks that have been covered (and uncovered) on this website, but a few more notables not pictured here will pop up if you click on their names: Quinn Jaxon, Tyson Beckford, Brad Goreski, Nick Youngquest, Columbus Short, and Matt Bomer. As I mentioned above, suggestions or requests for future Hunk of the Day selections are always appreciated, the quirkier the better. 
Back to Blog