The Hunk of the Day feature has been absent for a few days now, but it's coming back in a major way tonight. Before that, however, here is a look at some former hunks who are making splashes in various stats of undress. It begins with these naked GIFs of Steve Grand doing his part for Broadway Bares. Mr. Grand has been here a number of times, thanks to hot shots like these and naked teases like those.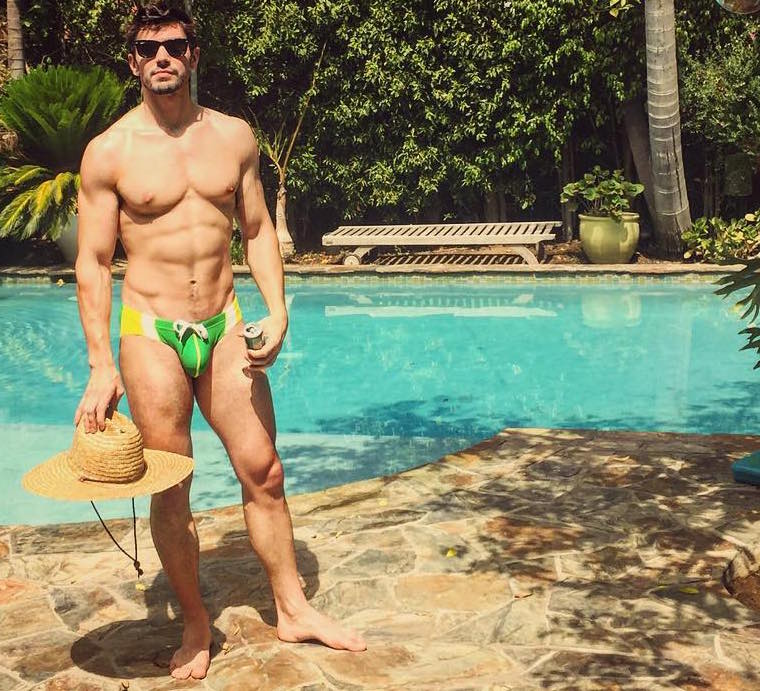 Richard Hadfield and his hairy chest made a splash in his Hunk of the Day crowning here.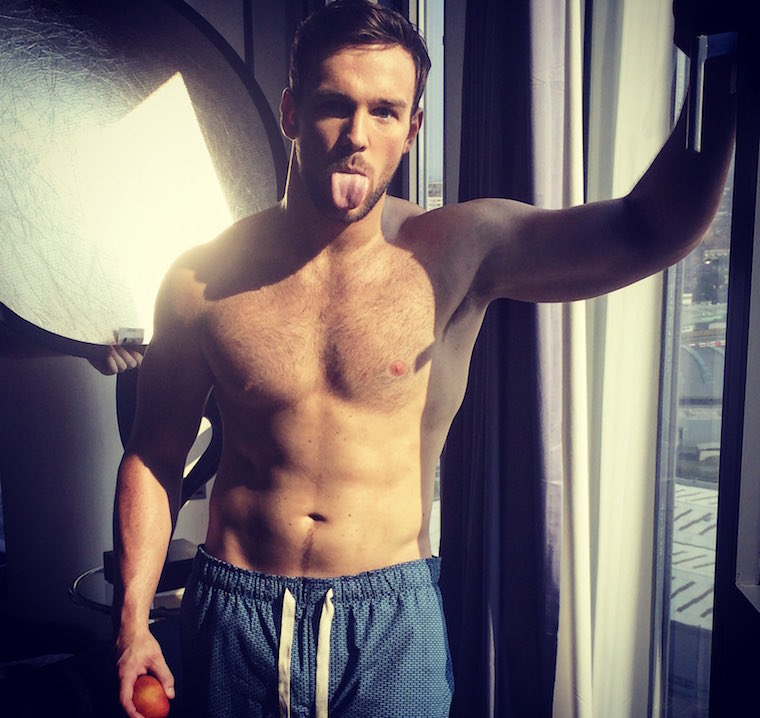 Ricky Martin brings his heat to the new Versace murder story (which also brought us Darren Criss in a Speedo). Here, Martin takes his own spin in a Speedo, which he also did here.
The other side of the spectrum, for many reasons, brings us Cameron Dallas. He represents the teenybopper crowd, which is a scene to which I find myself rating less and less. (His Hunk of the Day feature is coming up in the near future.)
Derek Yates was a part of the elite two-time Hunk of the Day club, having been honored not once but twice.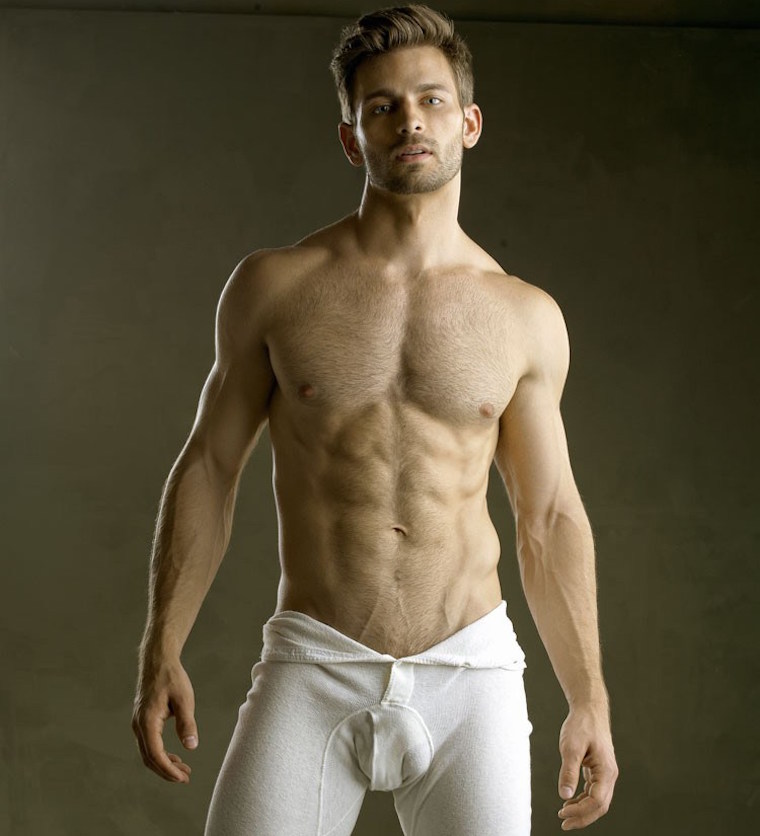 Simon Dunn strikes his own Speedo pose, though many would prefer that he lose the shorts entirely as he did here and here and here.
Favored ginger Greg Rutherford matches Dunn in Olympic glory and shirtless wonder.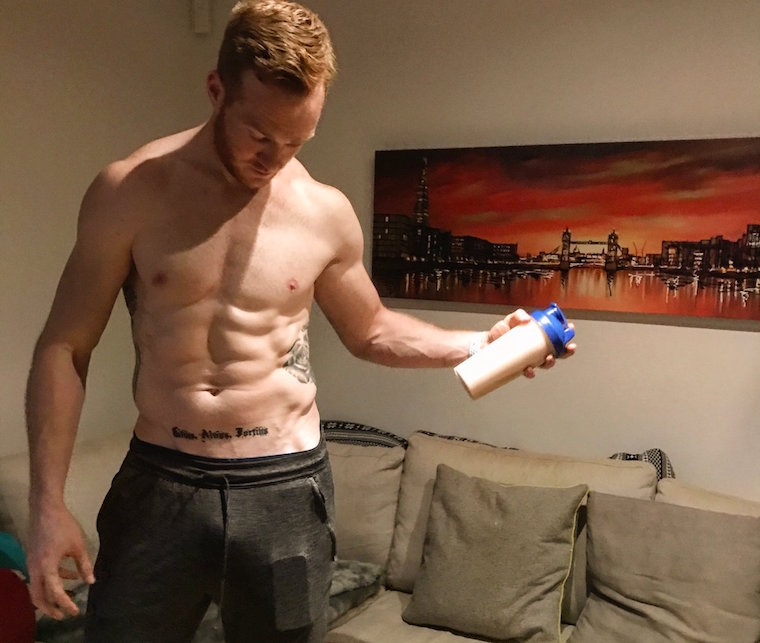 A trio of nude rears brings up the back-end of this post, starting with Rob 'The Gronk' Gronkowski, who was also naked here, and Chris Salvatore, who dropped his pants here.
Finally, feast your eyes upon Matthew Camp. Also seen sans clothing here. Come back tonight for the next Hunk of the Day crowning…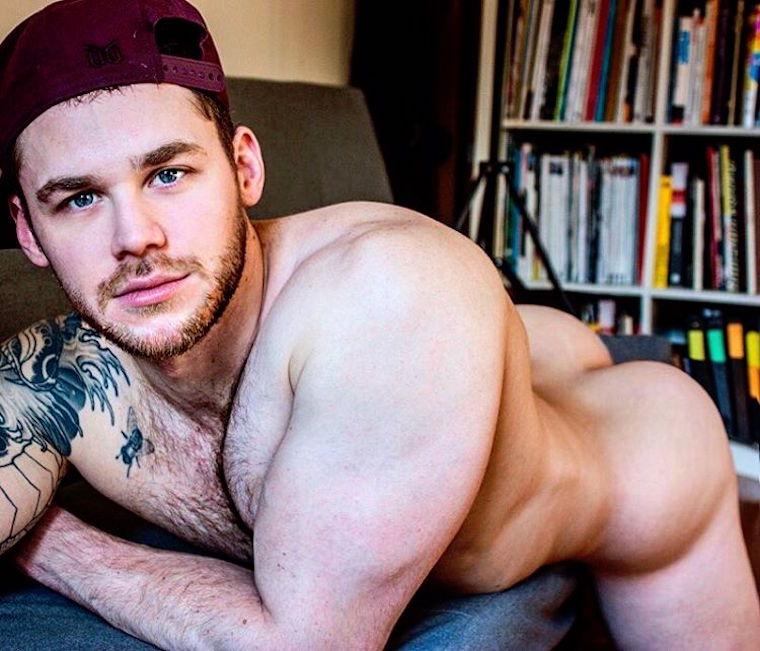 Back to Blog