Greg Rutherford has been one of the most popular figures featured here, and thanks to this sizzling collection of photos the reasons are quite apparent. It doesn't get hotter than a super-fit ginger who has been an ally to the LGBT community for his entire career. Cheeky photo-shoots that emphasize his ass don't hurt either, and he has just the right amount of body ink to be both elegant and a little edgy. Here, we present some of his finer shots in honor of his long-jump endeavors at the Rio Summer Olympics.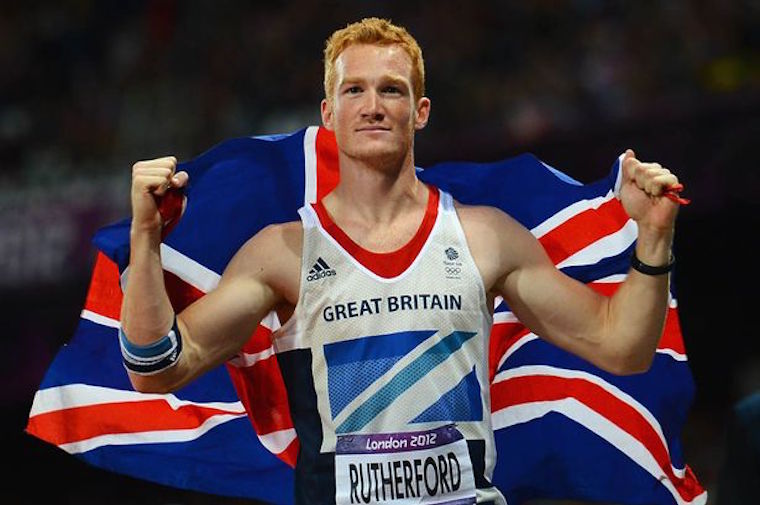 Mr. Rutherford's history here goes back a while, with his initial Hunk of the Day feature, wherein he posed and pulled his pants down just enough to whet the appetite for more.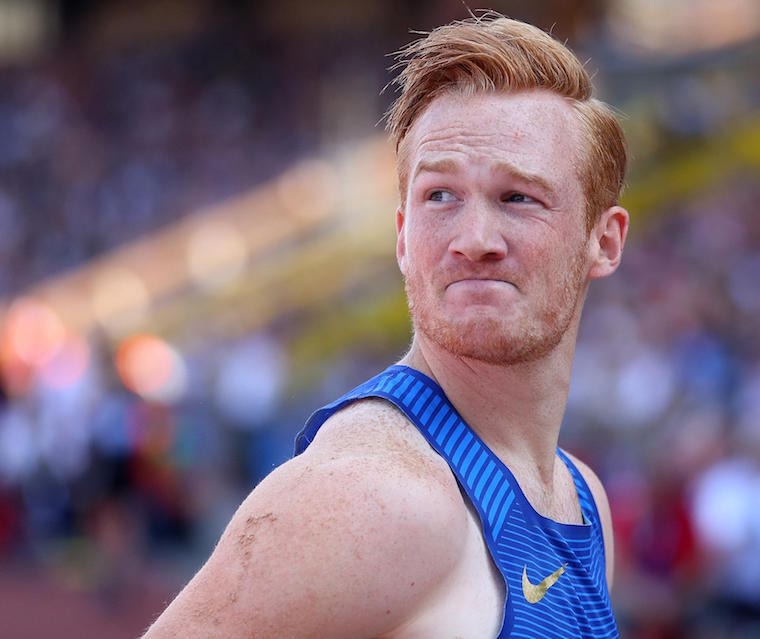 He got a little more naked here for a butt-baring GIF that I'll repost below for good measure.
On Twitter I posed the question of whether Christoph Harting was the hottest ginger at these summer Olympics. A resounding 'NO' was also accompanied by the simple proclamation that it was Greg Rutherford. Who am I to argue with Twitter?
In addition to his features, Rutherford also helms a number of miscellaneous posts, such as this one, where he adds his powerful back-end to the naked likes of Orlando Bloom, Justin Bieber, and Epke Wonderland.
His most nude post maybe this sexy recap where he joins force with a naked Dan Osborne for some British Booty Exhibitionism.
Even when he's a minor, albeit-crotch-grabbing, part of a post, he still burns bright, even in black-and-white.
Congrats to Mr. Rutherford for making it to another Olympic Games. Here's hoping this is just the beginning of many more fabulous photo shoots. Go Gingers!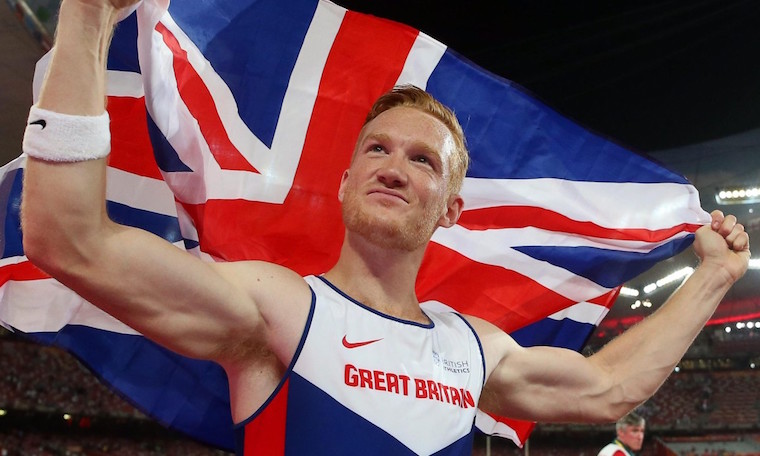 {And if you want to see his biggest ass-baring photo, it's right here in this post.}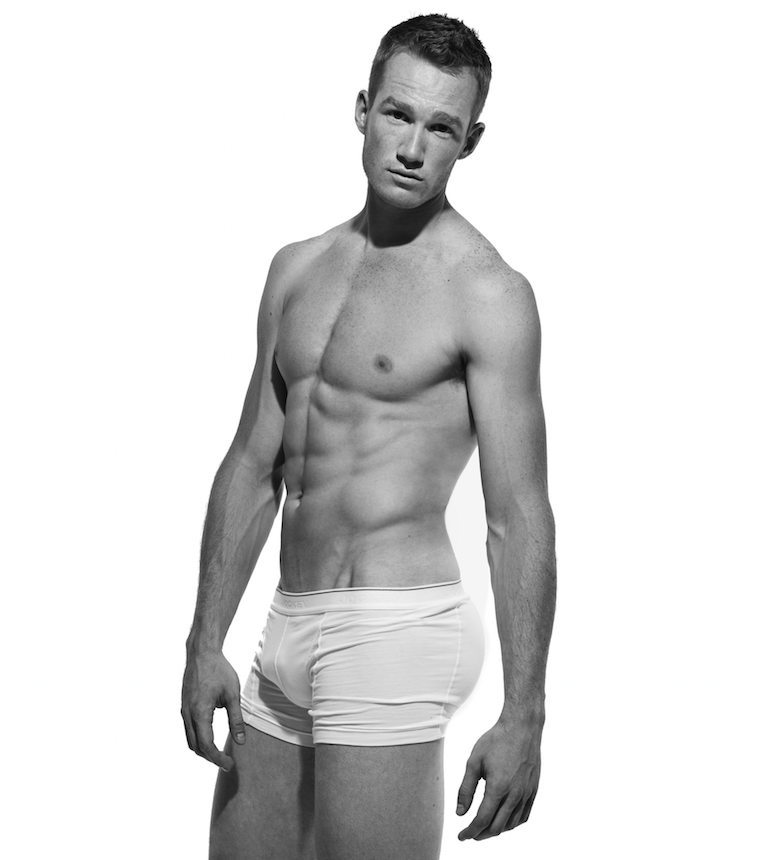 Back to Blog