Every now and then a post comes along to catch all the miscellaneous pics of previously-featured Hunks that have been revealed in the time since their crowning glory. This is one of those posts, and it's a catch-all for some heavy-hitting hunks that have already graced these virtual pages. We begin, as we often do, with Tom Daley – and it's a very good place to start.  These shots are from his latest calendar. Everyone loves it when Tom gets wet, and Tom is more than game to please the fans.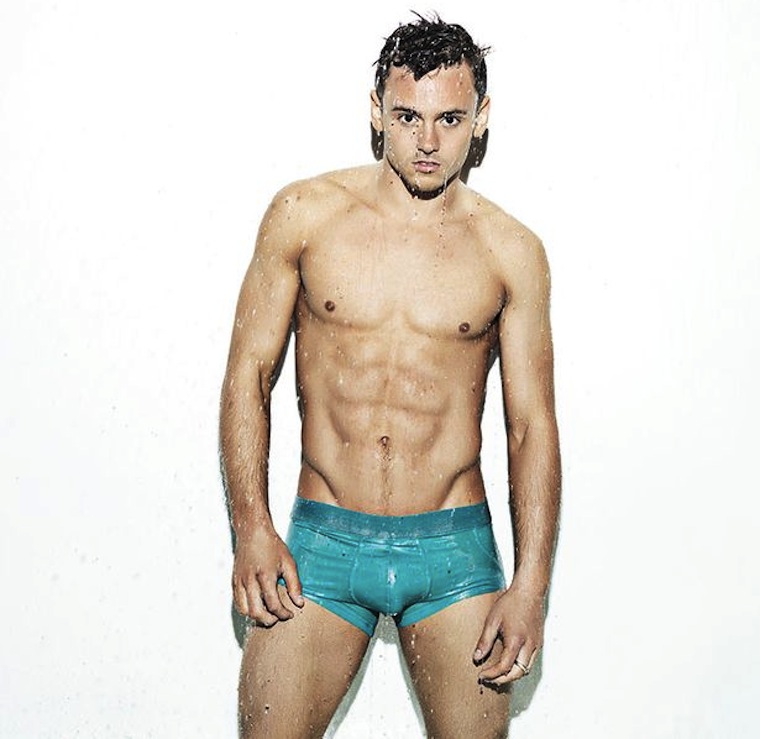 Ronnie Kroell is another celebrity who knows how to treat his fans, as seen in this pair of pics. His workout regime is reaping wondrous rewards, most of which are easily visible to the naked, and thrilled, eye.  His work for the Friend Movement adds a layer of depth to such a pretty façade, and it feels good to celebrate someone whose inside is just as gorgeously-rendered as the outside.
This hairy shot of Jude Law, who bounced his naked ass around so sexily here, shows him aging in an impossibly hot manner. Chin up, man.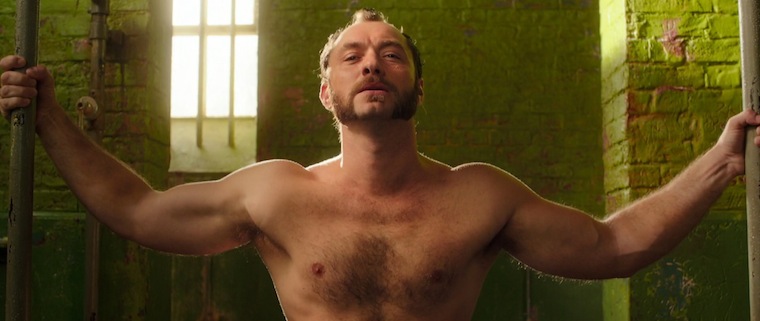 Finally, a pair of peeps whose butts merit their own post, but who will have to suffice with this major minor feature. First up is tennis champ Novak Djokovic, who previously posed in his black briefs and super smile.
Second, and bringing up the hottest rear ever, is Matthew Camp. Mr. Camp has been here a number of times before, notably for his fragrance, his looks, his scent, and his sexiness. This shot should cement his hunky status as he gears up for film stardom.
Back to Blog