It's getting more and more rare to find a real Renaissance man these days, but if such a creature exists, it comes in the form of Matthew Camp. From go-go-dancer to designer, Mr. Camp has dabbled in a little bit of everything, and all of it quite well. (He's even been featured as a Hunk of the Day on this very website.) Even so, I had to raise an eyebrow when he announced he had a fragrance coming out. (I wasn't even a fan of Madonna's entrance into the perfume market.) However, upon sampling his new scent, I'm happy to report that it's everything it has billed itself as: sexy, smoldering, masculine, and edgy.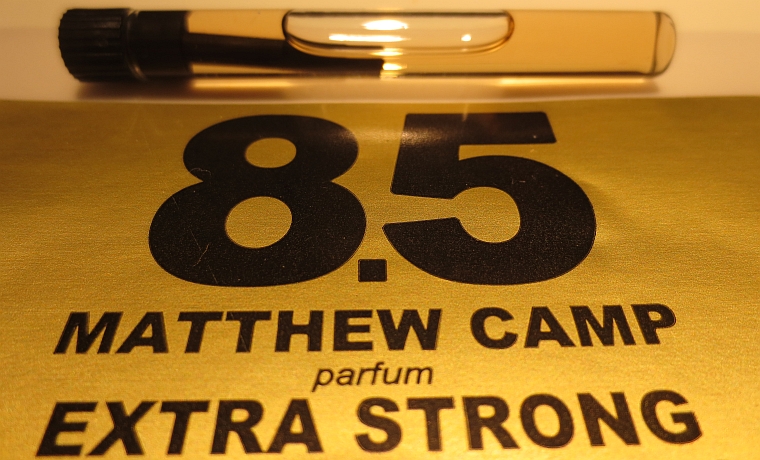 Reminiscent of a harder, more raw version of Tom Ford's Tuscan Leather (no mean feat in itself), 8.5 is a thick, rich, musky scent that lingers with its sexy sillage, announcing itself not subtly, but with a big, bold, crotch-in-your-face stance perfectly befitting its aggressive nature. It's not a scent for the squeamish or prurient. Like its creator, 8.5 is impossible to ignore, a 'concocktion' that seems to originate not only in the listed ingredients of Black leather and Earthly cedars, but from something more primal ~ a place deep within the nether regions, where the darkest, most wild desires are hidden, waiting for release. It's an entrancing and impressive entry into the fragrance world, perfectly capturing the grit and glamour of New York City night-life.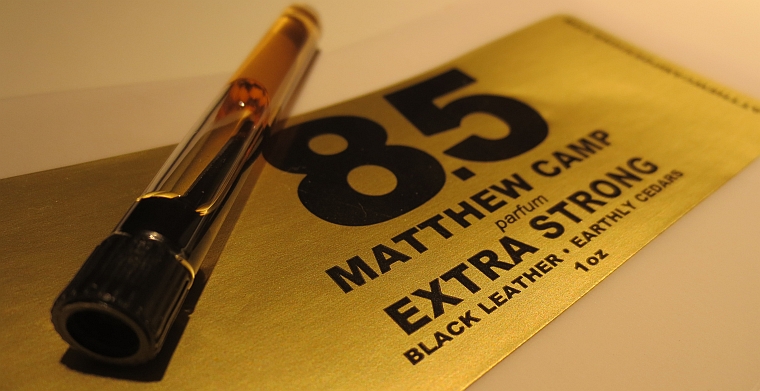 While its price point is relatively high for most cologne novices, it's indicative of its quality, and on a par with far lesser scents. (Wisely, sample-sizes are now available for purchase on his website as well, for those who don't want to make such an investment in an unsniffed scent. I've always maintained that you should never buy a fragrance without having smelled and worn it firsthand.)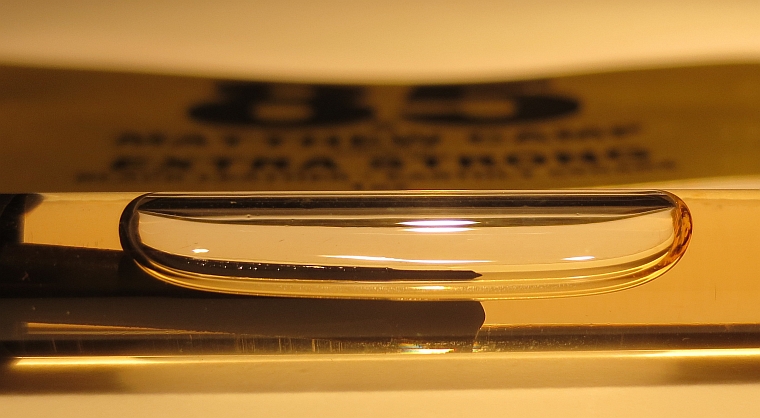 Mr. Camp has made a career of surprise, of staying one step ahead of where the world thinks he should be. This latest endeavor is no exception, combining the dark sensuality he naturally exudes, with the playful, sexy side his fans have always embraced. And if you've ever wanted to get an up-close-and-personal whiff of Mr. Camp himself, this may be the best way to do it.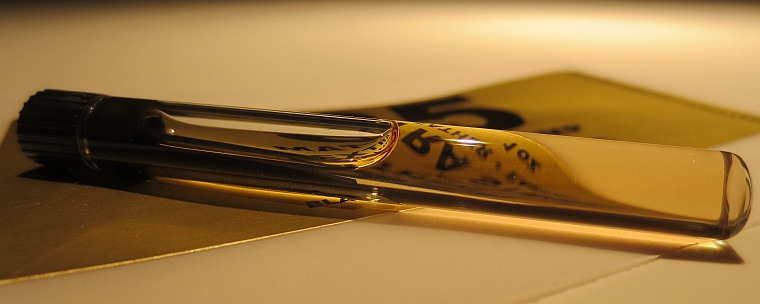 8.5 can be purchased from Mr. Camp's website, in regular and sample sizes. 
Back to Blog