In the aftermath of Orlando Bloom's more-than-just-a-dick-slip photos, it seems fitting to pause for further reflection and reminiscing over those male celebrities who have bared their assets for all the world to see. Male nudity is the final frontier, it seems, for prurient America, and in this wretched election year let's turn our attention to the staffs at hand.
A is for Austin Armacost, who has graced these pages with his boffo bod, ever-improving over the years. These latest shots prove that Armacost has focused on his very best parts, and shown them off to their greatest potential.
B is for Bloom, as in Orlando, who started this resurgence of male nudity with this collection of racy fully-nude photos. It also stands for Bieber – Justin Bieber – who continued the streak, quite literally.
C is for Chris Salvatore, whose musical prowess is as magical as his disrobing.
D is for the delicious David Gandy, eye-&-man-candy, and deliriously-sexy Dan Osborne.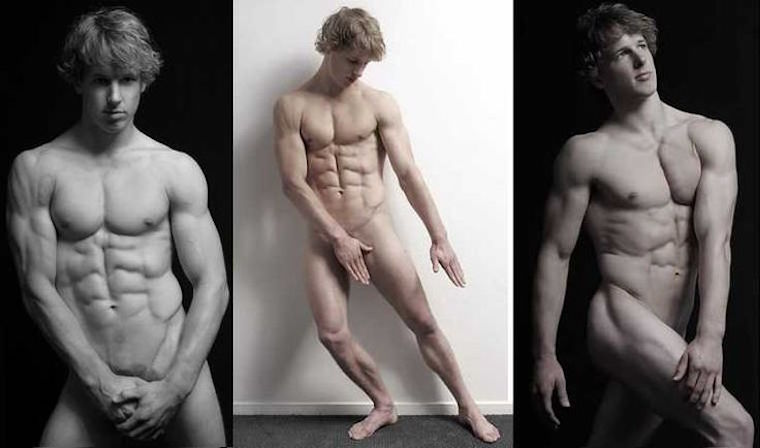 E is for Epke Zonderland, one of the very first naked Olympians we ever featured on this site, back in the Summer Olympics of 2012.
F is for Fusco, as in one of our most popular Hunks of all-time, Philip Fusco, who has been charming our pants off by taking his pants off for years.
G is for gingers, like Greg Rutherford – and the red carpet matched the red drapes.
We're just going to skep ahead to Z, because it's summer, I'm tired, and there's more than enough naked male celebrities for you to fawn over until tomorrow.
Z is for Zac Efron, who went bottoms-up in this memorable post, and has teased us tantalizingly ever since.
Back to Blog