Relax! We have the whole summer ahead of us! But this blog won't be back next Monday, and so we won't have another recap until late September. For now, let's look back on our final full week here – it's still too soon for the back-to-school specials to begin.
Julian Edelman got naked again and no one complained.
Things got a little prickly here.
Ben Affleck nude in the shower.
A different kind of rear view.
The last Hunks of the summer included Chris Pine and Sean Sarantos.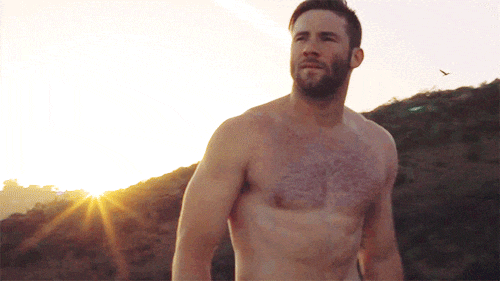 Back to Blog