The respite of the Isabella Stewart Gardner Museum is always a balm upon the soul. We need more beauty in this world. The courtyard, though bright, is cool on these summer days. The dim environs of the surrounding rooms offer spiritual respite. Angels watch over the space, even if demons have infiltrated over the years. (Empty gold frames remind of which works were stolen in a still-unsolved crime back in 1990.) There are ghosts here, but they feel benign. Perhaps they were merely sleeping on the night of the robbery.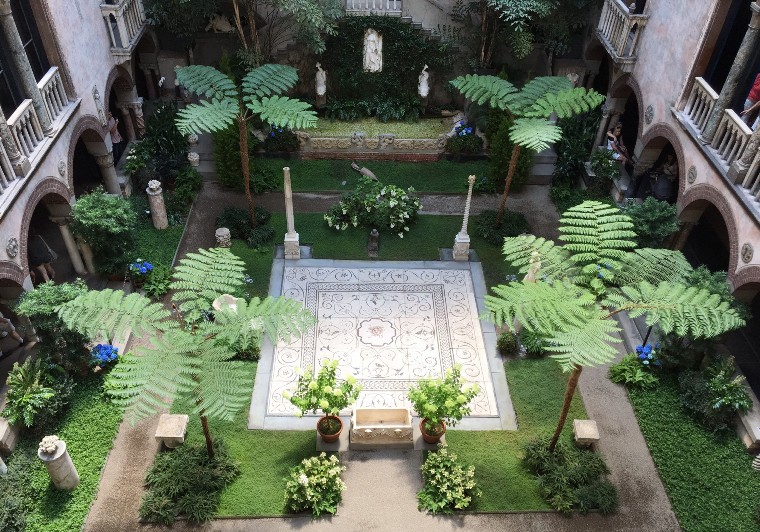 Four large tree ferns rise in the center court, framing the square space with delicate fronds of unfurling grace and elegance. Carpets of baby tears border the stone paths, and potted orchids nestle in every nook and cranny.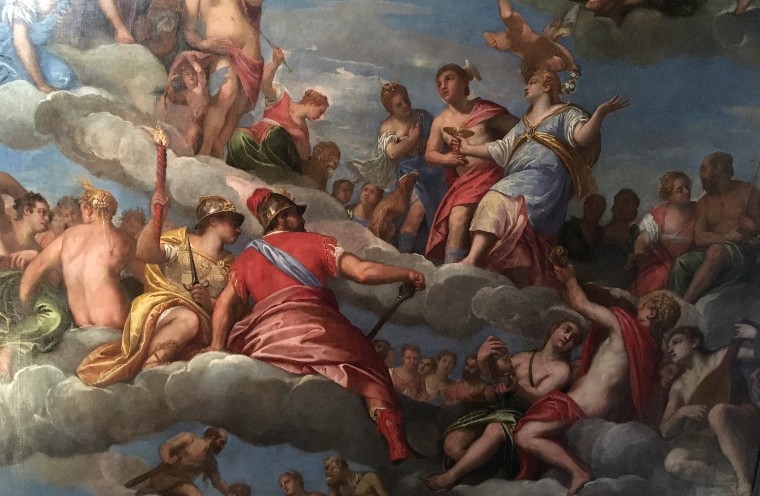 Art watches over all, standing sentinel in the absence of Ms. Gardner, whose will made it clear that nothing was to be touched or moved, so we have an idea of what it was actually like when she walked these beautiful floors. I stared out of windows and up at fantastical works and wondered what she did when she stopped to soak up the beauty at hand.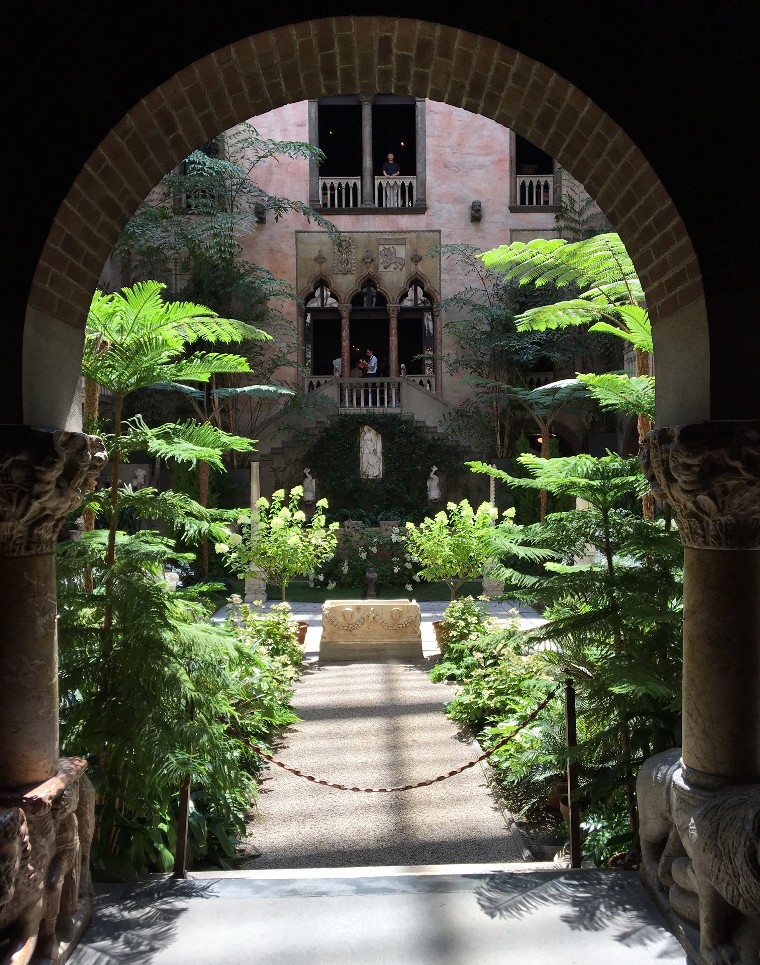 Through portals of stone and light and time, I peered into past and future alike. I was also able to inhabit the present moment – the most difficult trick of all for those of us who would rather be anywhere else than this moment in time. Here, it was all right. Surrounded by beauty, it was bearable.
A fountain gurgled its peaceful, bubbly melody in the background.
Palm trees, rubber plants, and philodendron soaked up the sun coming in from the skylight.
It was impossible not to smile at the world.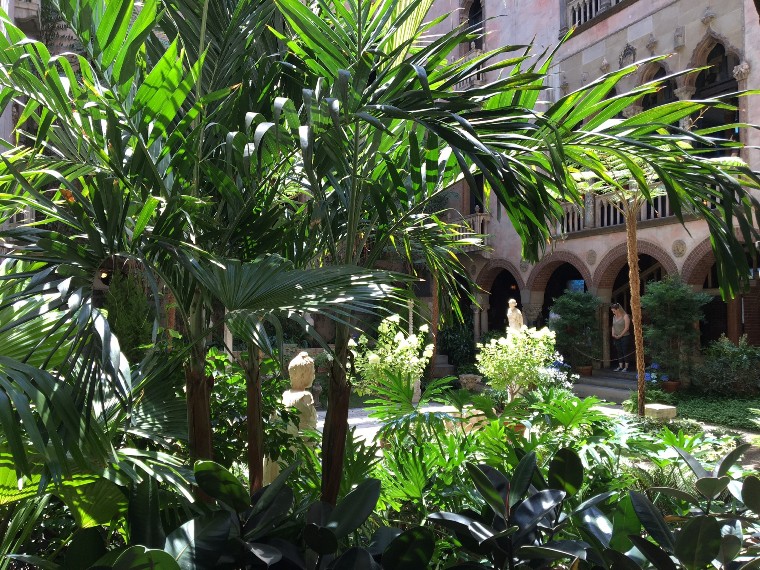 Back to Blog