One of the first things I noticed was the fallen.
Not the stone pagodas or the pebble seas or the granite bridge.
The fallen blossoms.
They laid there in various states of decomposition, and from a distance I thought they might be litter.
It turned out they were the remnants of the flowering stewartia, in the midst of its high-summer blooming period. A rare time for a tree to be in bloom, this made the occasion all the more solemn. I was quickly won over by such an anomaly – a tree that dares to bloom when most have finished. We have a seven-sons'-flower tree that pulls a similar trick. We value them more when they wait until such a fine point in time.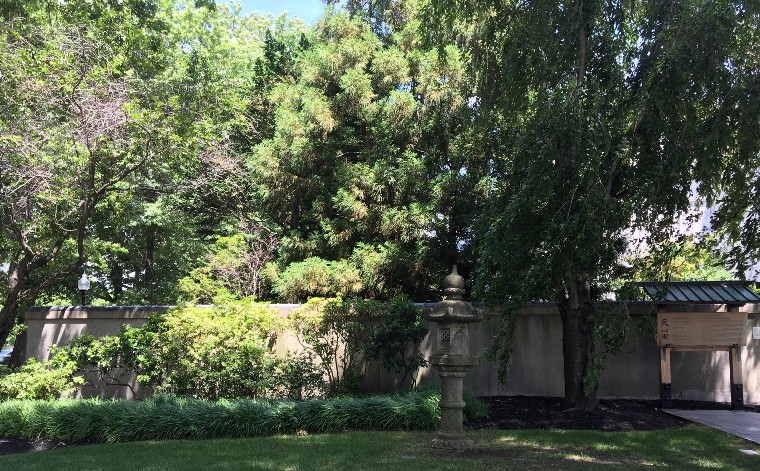 "Where is beauty to be found? In great things that, like everything else, are doomed to die, or in small things that aspire to nothing, yet know how to set a jewel of infinity in a single moment?" ~ Muriel Barbery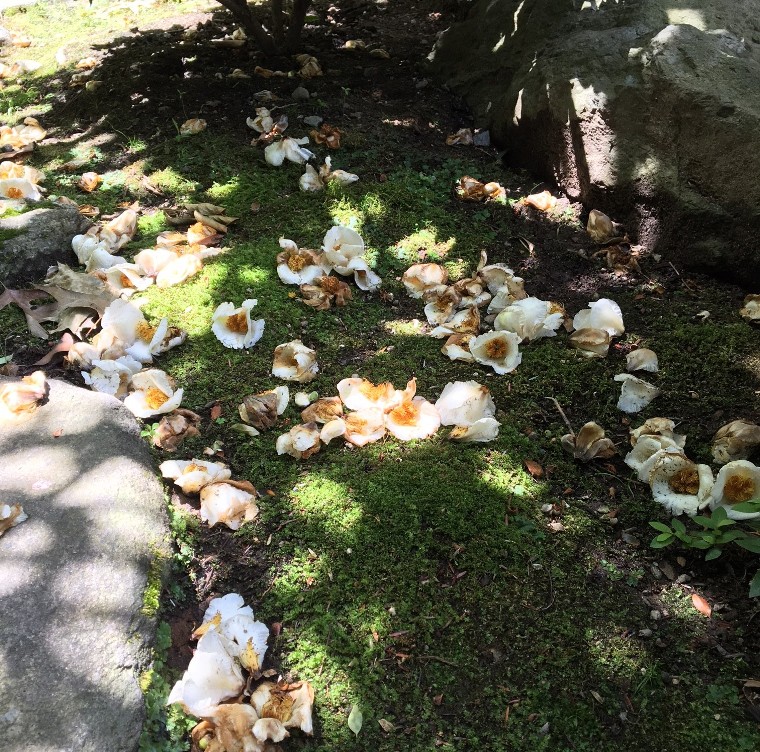 This is 'The Garden of the Heart of Heaven' as designed by Kinsaku Nakane. Inspired by the Zen temple gardens of 15th century Japan, it arrests time in the ways that only beauty and art can manage.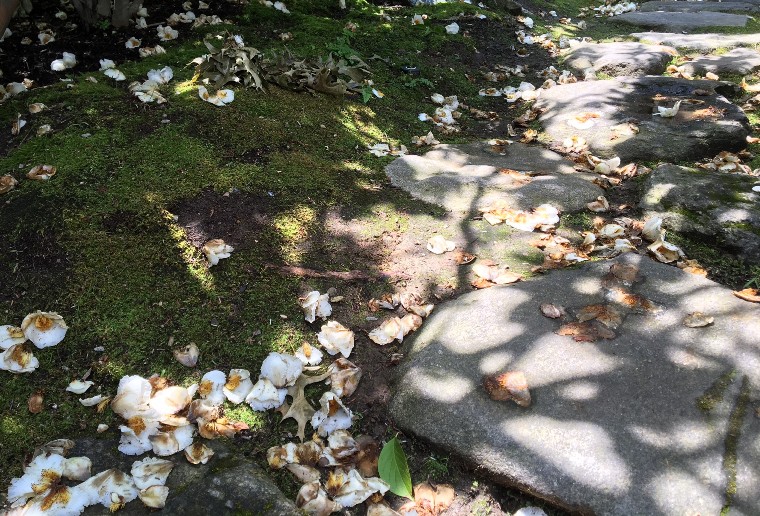 "The camellia against the moss of the temple, the violet hues of the Kyoto mountains, a blue porcelain cup – this sudden flowering of pure beauty at the heart of ephemeral passion: is this not something we all aspire to? And something that, in our Western civilization, we do not know how to attain?

The contemplation of eternity within the very movement of life." ~ Muriel Barbery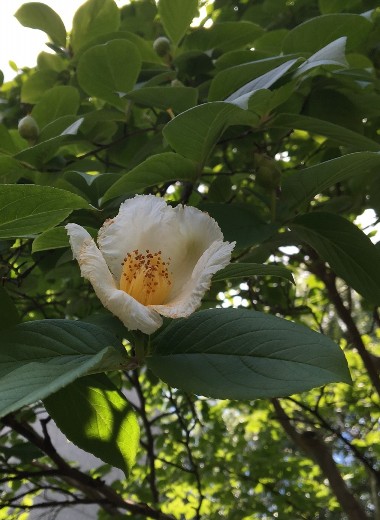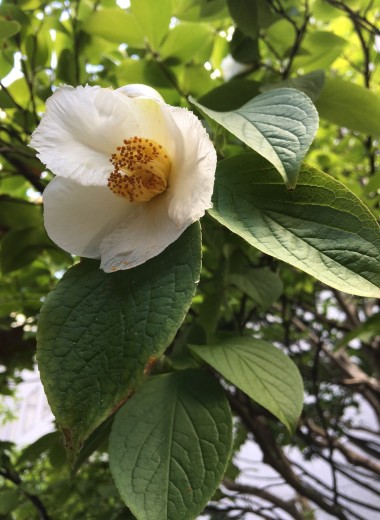 I followed the stone path to the source of the fallen flowers, tracing the pretty mottled trunks into the sky, and found a few at the height of their beauty. In the dappled sunlight, with their downward-turned petals, they made a shy show, as if it was best to hide their beauty from the world.
Sometimes that is the case.
As their fallen brethren would attest, the world is not always kind to pretty little things.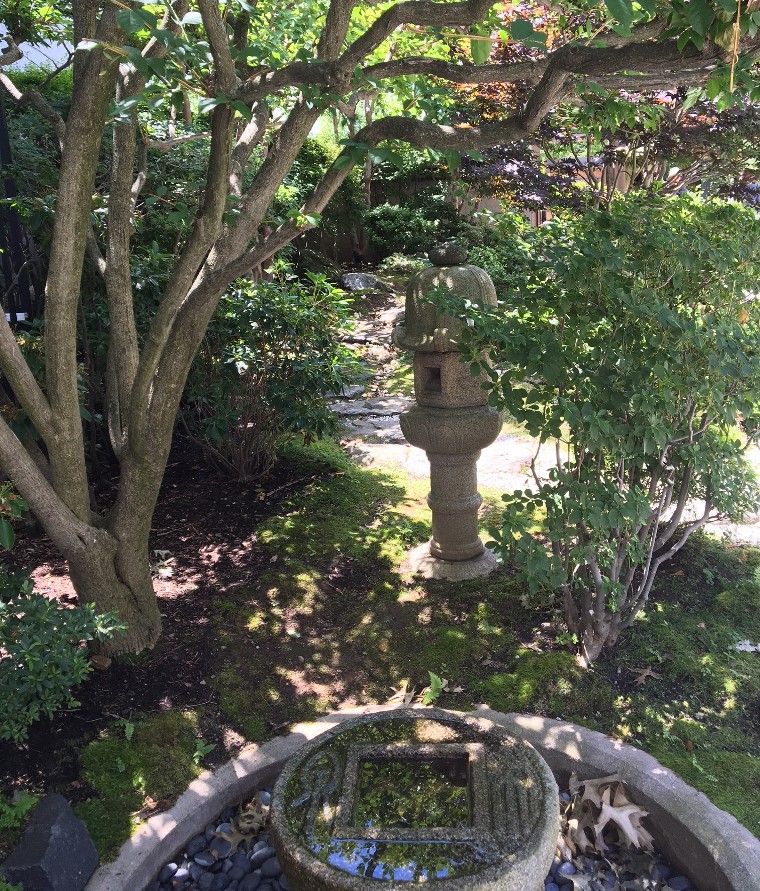 Back to Blog