TRAVELING DOWN THIS ROAD
WATCHING THE SIGNS AS I GO
I THINK I'LL FOLLOW THE SUN…
For the first two years of this website, there was no blog page. This space existed solely as a stagnant repository of writing and photographs, to which I would occasionally add new content, but not with any regularity. It wasn't until the third year or so that I started the daily blog. From there, it quickly grew from a single short post every day, to a three-post-a-day schedule, with projects and photographs and videos.
Every two years or so I'd revamp the website entirely – new theme, new pages, new everything. And in keeping with my dislike for looking back and embracing an easy nostalgia, I'd discard all the posts that came before. I liked starting over again every couple of years. It reinvigorated me. It gave me life. And it made it impossible to live in the past.
While it might have been nice to look back at the Archives of 2005 to see what insanity was coursing through my mind at the time, for the most part it's been good to purge and move forward. A clean cleaving of all that came before. Now it's time to get going again… just for a bit.
ISN'T EVERYONE JUST TRAVELING DOWN THEIR OWN ROAD
WATCHING THE SIGNS AS THEY GO?
I THINK I'LL FOLLOW MY HEART
IT'S A VERY GOOD PLACE TO START.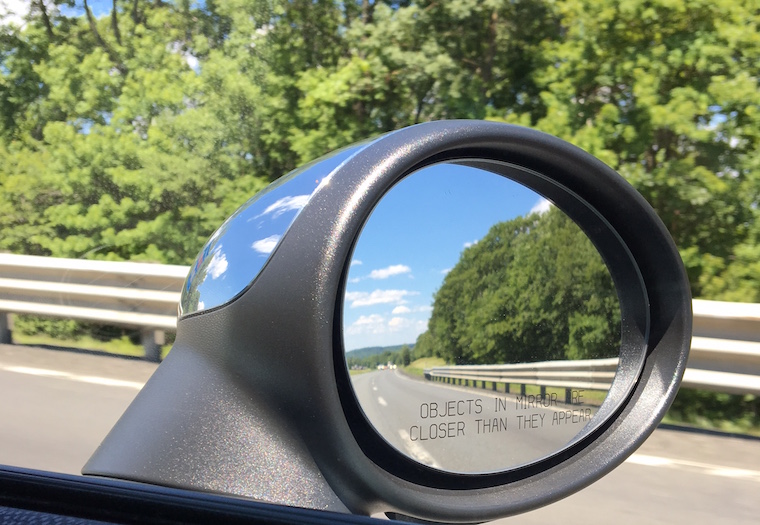 July 20, 2017 will be our final day of new blog posts for the summer; I shall return with fresh stuff on September 22, 2017 – the first day of fall. (Like the objects in the rearview mirror, it's closer than it appears.) There will also be a new schedule – the blog will be dark on Tuesdays and Wednesdays (my version of a mid-week weekend). I'm hoping this will make for a tighter and more compelling collection of posts. There's nothing worse than meaningless filler (unless it's frivolous eye-candy).
I can't wait to see what adventures await us. Even if it's nothing more than reading by the pool, I'm certain they will energize and revitalize any complacency among us. Until we meet again in September, there are a few more entries that will hopefully see you through the summer. We each have a journey to make – I hope to see you at the end of it.
TRAVELING DOWN MY OWN ROAD
WATCHING THE SIGNS AS I GO
TRAVELING DOWN MY OWN ROAD
AND I'M WATCHING THE SIGNS AS THEY GO
TRAVELING, TRAVELING
WATCHING THE SIGNS AS I GO…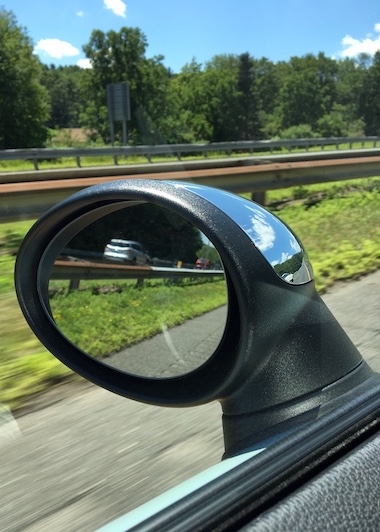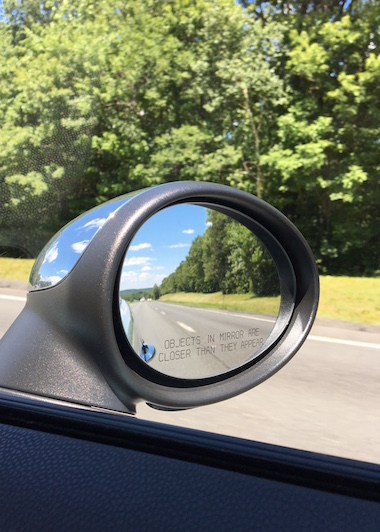 Back to Blog