It's one of those places I pass en route somewhere else, in the go-through walkways linking Copley Place Mall with the Westin Hotel. When planned correctly, it's possible to walk a great length in such covered fashion – a gift in the colder months of the year (and the hotter ones too). On this day that bled into evening, it was a way of escaping the rain and storms, which came hard and heavy in my last hours in Boston.
We'd had a filling lunch on Newbury earlier, so I just wanted something light, and I recalled a little place where they served Japanese hotpot dishes, but also some sushi. As the rain pounded down upon the windows, I sidled up to the bar and ordered two rolls – a Spicy Tuna and a Golden Lotus. I don't even remember what the latter was about, only that it tasted good.
A rainy dinner, secluded from the bustle of the city, safe from the driving wind and wet, was the perfect ending to a brief Boston stay.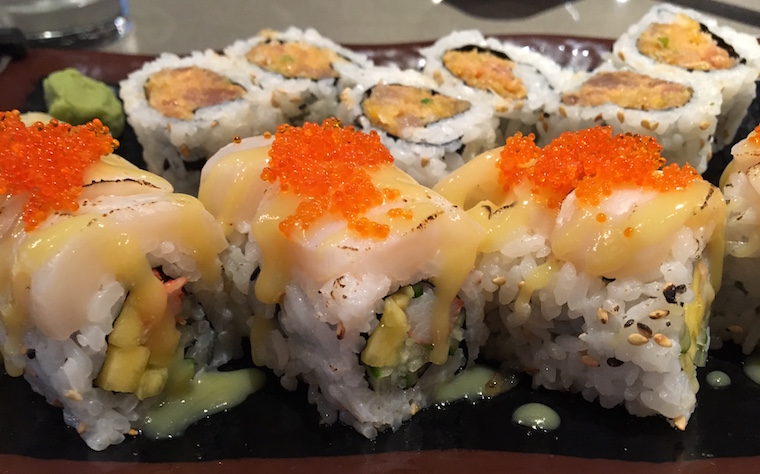 Back to Blog