Originally I was going to do one simple quick end-of-the-year post saying 'Fuck this, so glad it's over', but after watching Barbra Streisand in a recent interview, I gave in and looked back (don't ask). No matter how wretched the year, there are things to be learned, if nothing else you know what to try to avoid. So without further ado, I present to you my Year in Review. Well, the highlights anyway, because most of it was too dreadful to recall to life.
In January 2012, I made a quick trip to frigid NYC, where Suzie and I finally got to see Bernadette Peters live in a revival of 'Follies'. It calmed my yearly (monthly? weekly?) bout of wanderlust and fulfilled my fetish for hotel room living. If I had my druthers, I would leave my mark in a different hotel every night.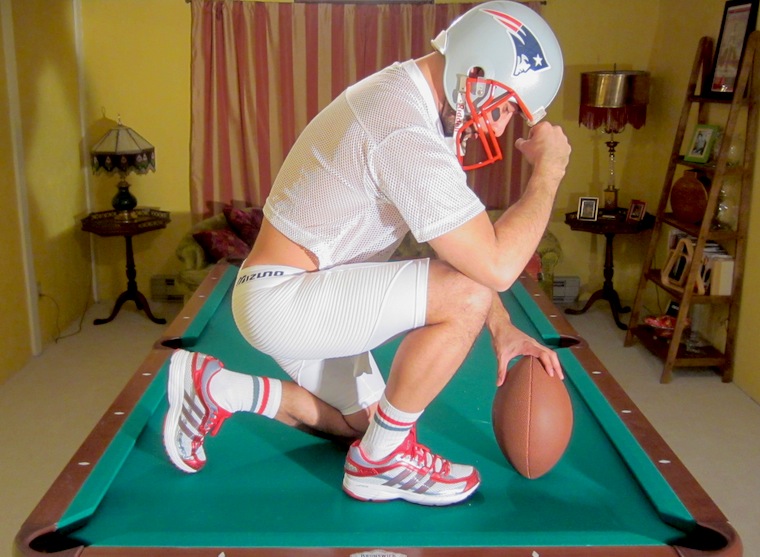 February 2012 was a bright spot, and probably one of the most fun times I had all year. Who knew I would shoot my wad so early? I usually like to wait… Anyway, it was the Superbowl. And Madonna was there. And I was Tebowing. And wearing a jockstrap. It was the best of times. Then came the shameful secret I had kept for two decades, and I finally felt freedom at revealing it. By March 2012, the only thing that mattered was Madonna's new MDNA album, that got a wordy review here and here.
April 2012 brought the slowly healing balm of Spring, even if the Winter never quite bit as much as we knew it could. The Madonna Timeline continued on its merry journey, and she reminded me how marriage could indeed be x-static, among other things. I got my very first massage, and promptly became addicted.

In May 2012, President Obama came out in support of gay marriage, just a couple years short of ours, but good nonetheless. By the time summer peeked in, I had given my first, almost successful, time out. For my first summer read of June 2012, I dove into Andy Cohen's 'Most Talkative' with gleeful relish. I enjoyed the moment, not realizing it would be the last one I enjoyed for quite a while – possibly the rest of the year, and possibly beyond. My life-changing tour of jury duty would alter everything I thought I knew. My summer  – my year – was ruined before it barely began.
Back to Blog