Just in time for this last stretch of holiday fanfare, I present to you the Pomegranate Sparkler, a festive cocktail if ever there was one. I served these for our Christmas Dinner, and they pack just enough of a punch to get you through the worst of holiday drama. The hardest part of this would be seeding the pomegranates, but it can also be the most fun.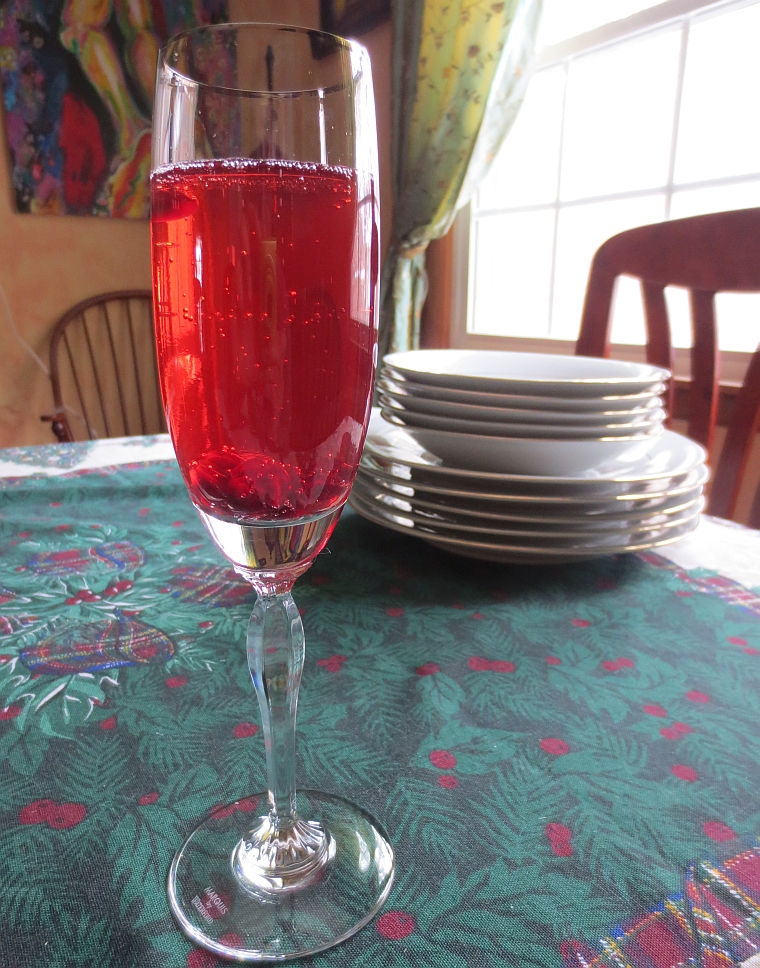 The main component of this cocktail is the champagne. I've never been a big fan of the bubbly, but for occasions that require some extra effervescence I can do it. (And when used in a mimosa first thing in the morning, champagne has always proved deceptively powerful.)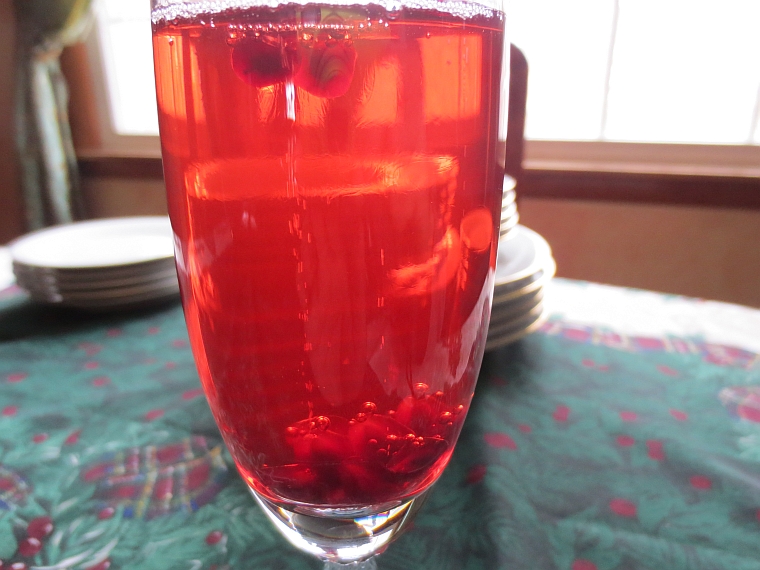 I didn't get the exact measurements on ingredients, but this is roughly what I did: combine equal parts vodka, St. Germain liqueur, pomegranate juice, and simple syrup. (Okay, I was slightly more heavy-handed with the vodka, and not as liberal with the simple syrup.) Shake with ice in a cocktail shaker, then fill a champagne flute half-way. Fill the remaining space with chilled champagne, and add a few pomegranates.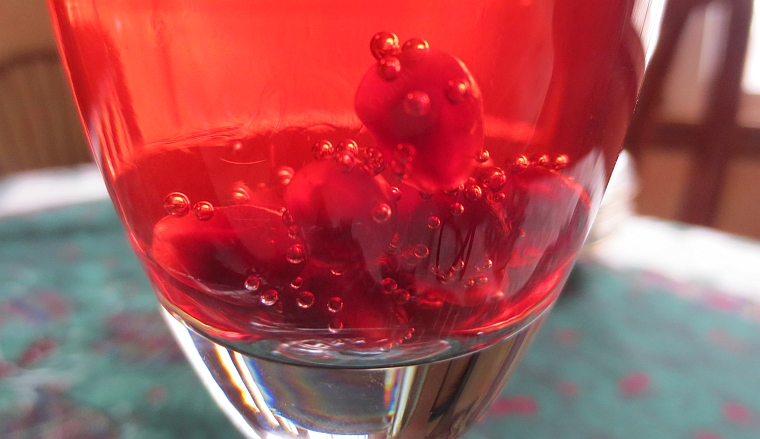 When the champagne meets the pomegranate seeds, the bubbles will bring a few of them to the surface, Galilean-thermometer-like, resulting in a drink that is both fun to watch, and fun to imbibe.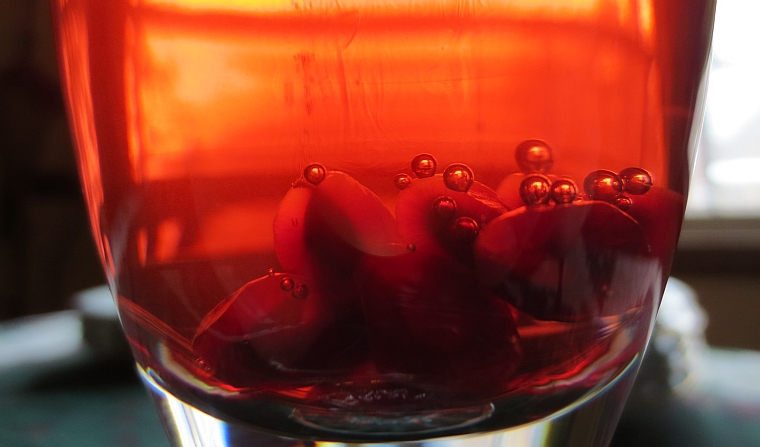 Back to Blog