A number of years ago, when Bravo was first making its mark in the pop culture world, and I was sending out promotional missives to any and all interested (and mostly uninterested) parties inviting them to check out this website, I sent one to an executive profiled in Out or The Advocate (that was the way I networked) and Mr. Andy Cohen was kind enough to write back.
It wasn't a lengthy diatribe, but it was enough encouragement from a man whom I would come to admire and respect, and whose conversational genius was about to explode on 'Watch What Happens Live'. For me, it was a simple nod of acknowledgement, something that has often been missing from my insular world.
Since that time I've loosely followed Mr. Cohen's upward trajectory as he landed fun gigs (Hello Miss America) and his reality shows stampeded onto the pop culture landscape. He even got me hooked (to my eternal guilty-pleasure shame) on a few of those Real Housewives (NY, NJ, & Beverly Hills only, thank you). What made him even more remarkable was the fact that he did all of this as an open, if unassuming, gay man. When he announced he was writing a memoir part of me jumped for joy, and part of me cringed.
We all knew he could talk, but too many good talkers mistake themselves for good writers. Luckily, Cohen's voice translates well to the printed word, and his conversational strengths result in a breezy tome. In fact, Most Talkative may be the perfect summer book for anyone looking for an effervescent, easy-going romp. That's not to say it doesn't have depth.
Cohen has always been a rather under-the-radar gay person, not loudly proclaiming it, but proudly owning it. It's the way of the new gay – aware, self-confident, and matter-of-fact about the non-issue of sexuality today. Reading about the ways he came to this self-realized evolution is the most powerful aspect of his book, even as his humor and self-deprecation sprinkle the proceedings with laugh-out-loud hilarity. (The camp letters to and from his mother are insanely hysterical.)
He doesn't dwell on his more-or-less happy childhood (admitting that it is the part he likes least about most memoirs), and it is a refreshing attribute that the book does not get bogged down in a pathos-filled past. While his struggles over coming to terms with his sexuality and the coming out process lend en unexpectedly emotional depth to the early proceedings, they are balanced with Cohen's self-deprecating wit and willingness to make himself the butt of most of the jokes.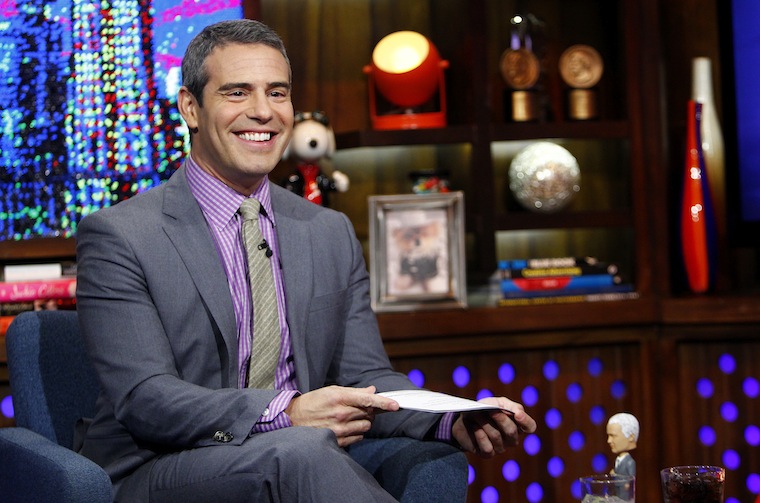 A must-read for any gay boy (and said boy's parents), it is often hilarious, occasionally poignant, and wittily cutting, mostly at the expense of the "Jewfroed" author.
It's also a good book for anyone just starting out on their career – especially for those doubting their passions and wondering if they're on the right path – not by giving the blueprint to the way of success, but rather by inspiring anyone to do what they really love doing, and to do it well.
Like the subject himself, Most Talkative is compulsively engaging, riotously gregarious, and wildly entertaining, even when it's at its most earnest. At the end of it, you'll feel like you just had the best late-night conversation with a life-long friend, and you'll want to do it all over again the next day.
Back to Blog