A straight ally is a heterosexual man or woman who has contributed in some way to fostering equality for all human beings, particularly in regards to battling homophobia, ending discrimination, and supporting marriage equality. A straight ally fights for human rights, particularly those denied gay, lesbian, bisexual and transgender people, with the knowledge that to deny equality to one segment of the population is to diminish all of us as human beings.

Unless you've been alone and ostracized from society, you'll never know what it's like to feel that kind of fear and loneliness. If you've never been attacked for your sexuality or the color of your skin, your religion or creed, or simply for being different, you'll never know the penetrating isolation that accompanies every following interaction with the world. The same goes for those who have been bullied. It's a fear you don't ever forget. It stays with you forever, no matter how much you might be able to forgive. The result is more than just sadness – it's an eradication of hope, a mark of emptiness – where something should be but isn't.
To see someone stand up for you – someone who doesn't even know you but is doing so because it's the right thing to do, can galvanize the heart in ways no known loved one can. For that reason, Ben Cohen is one of the finest examples of a straight ally the world has come to know.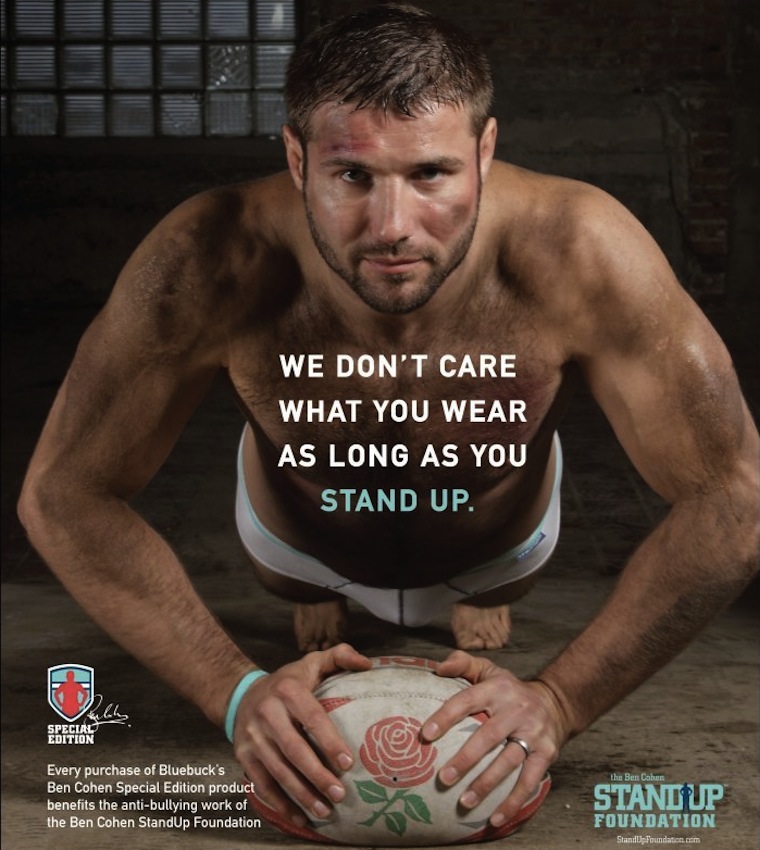 Bullying and homophobia have long been intertwined. Before we ever put a name to it, gay people have been enduring such abuse throughout history. School taunts of 'faggot' and 'sissy' go back to childhood for some of us. Even if we're not the direct recipient, they affect everyone. A diminishing of one person is a degradation of all. It may not seem that way at the time, especially when it's easy to be the attacker rather than the attacked, but in the end both parties ultimately suffer. I have had my own moments of shame on both sides of the bullying scene. It's never pretty, and it always ends up destroying something. When it comes to bullying there is never a winner; the giver and the receiver are both robbed.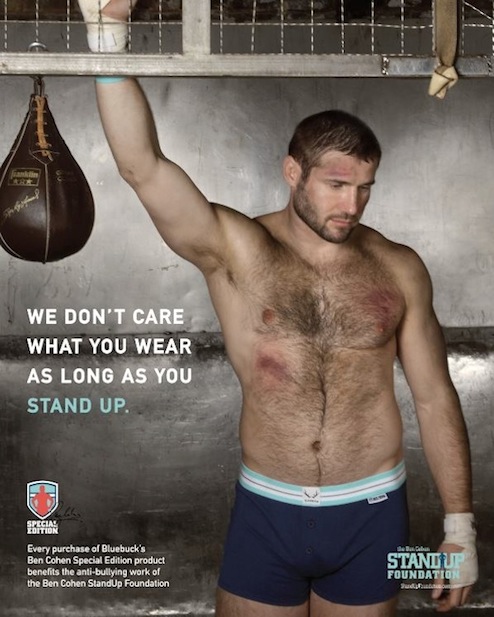 Ben Cohen's fight against bullying comes from a very personal place. A few years ago his father was killed while standing up for someone else. That act of violence, and the resulting loss, fuels the younger Cohen on a daily basis. He's seen the worst that can come of bullying. He's been directly affected by its brutality and pain. Rather than turn a bitter eye away from the issue, he's confronted it head-on, brandishing hope and outreach against hatred and violence.
Going hand in hand with bullying, and often a direct cause of it, is homophobia. Cohen has made his cause two-fold: combating bullying and fighting homophobia. Such genuine support for equality and anti-bullying efforts led to the creation of his StandUp Foundation, an organization that aims to bring about LGBT equality, particularly in sports, as well as getting to the root cause of bullying issues.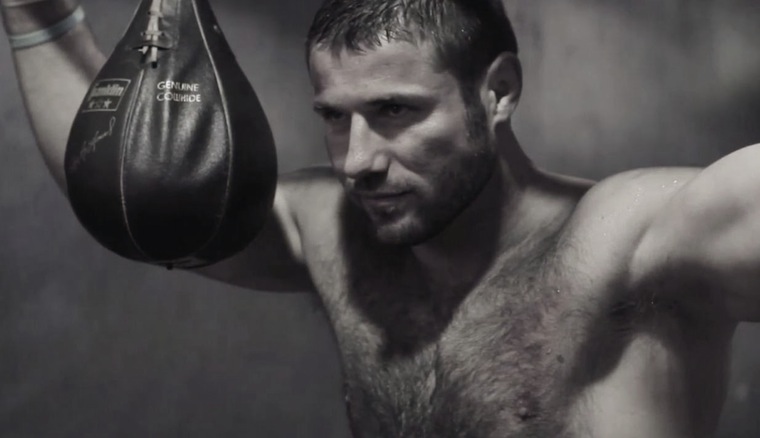 To become a rugby world champion required a strong body. To remove bullying from schools and sports requires all of us to have strong characters. – Ben Cohen
His background in sports has given Cohen a tangible knowledge base of the importance of working together as a team. There is strength and power in the efforts of a group versus the power of a single individual. One of the highpoints of his rugby career was his part in winning the 2003 Rugby World Cup. That sense of camaraderie and team spirit also plays a part in his successful StandUp Foundation efforts. His anti-bullying stance and pro-equality beliefs are the two issues that form the crux of Cohen's motivation and purpose.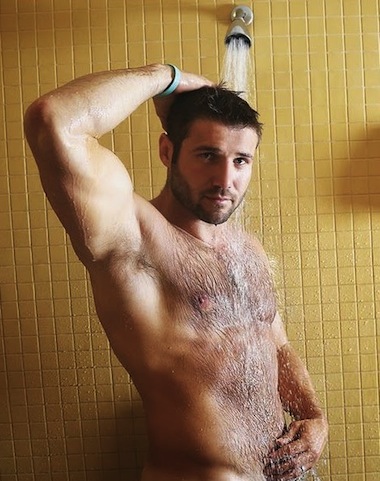 He is probably the most recognized straight ally in the world. David Beckham has a bit more fame, and certainly does his best to appeal to a gay fan base, but never so directly. (You won't see Mr. Beckham at a gay club, taking off his shirt and throwing it to a starstruck fan, for example.) And while others are making their own play for gay fans (Tom Daley in his coming out fashion, Nick Jonas in his gay-baiting way, and Lady Gaga in her continual support for the gay community) no one has done so with such dedication and genuine earnestness in their execution. Cohen is the real deal, and he stands behind his words.
It certainly doesn't harm his cause that he is presenting his product in such a handsome package. His bear-like hairy chest and handsome features initially gained him notice, but it was his dedication to the cause that won our hearts. Today he straddles the roles of activist and pin-up icon with good-natured aplomb. His upcoming 2015 calendar features his first-ever centerfold, and he seems to understand what some of his fans want, while pushing a worthwhile agenda everyone can get behind.
"It's all cheeky fun, if you will pardon the pun. But, mostly, that fun is done for a serious cause that I feel incredibly passionate about, and I am glad the products help us do so much good." ~ Ben Cohen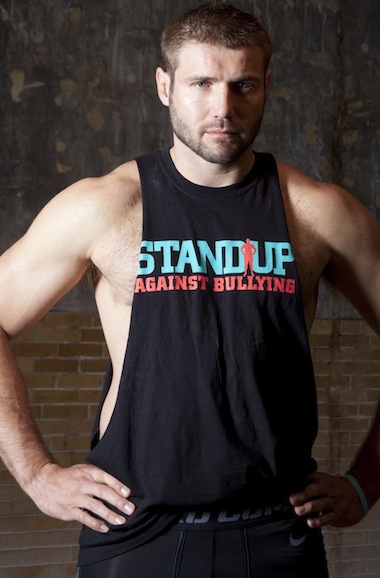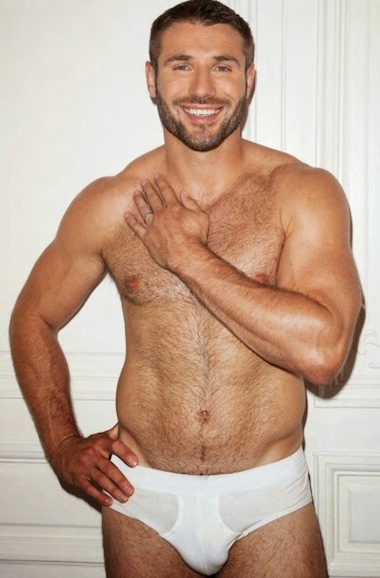 Those products include the aforementioned calendar, along with a line of underwear that Cohen has somewhat modestly modeled, and that has no doubt has gone a great way toward getting his mission noticed.
Mission: To raise awareness of the long-term, damaging effects of bullying and to raise funds to support those doing real-world work to stop it.
He is nothing if not a good sport, and a good sportsman, but he's a good businessman too, and it would be a mistake to conclude that he is merely the pretty-boy front-man for his organization. In fact, in addition to his mission statement is a vision: "to build a highly collaborative organization funded by social business models that help connect communities and create a world of understanding and kindness." It's rare and refreshing to find a company that values compassion, but it's the key to future success. The companies with good hearts tend to be those that inspire the most customer loyalty.
For me, however, the StandUp Foundation, and Ben Cohen himself, are more than a do-good organization and its handsome spokesperson. They symbolize a sense of hope for those of us who have ever needed to know that we are not alone. You cannot know the power and significance of that unless you've been shut out or bullied or simply called out for being different. That someone like Ben Cohen is on our side can make all the difference in the world.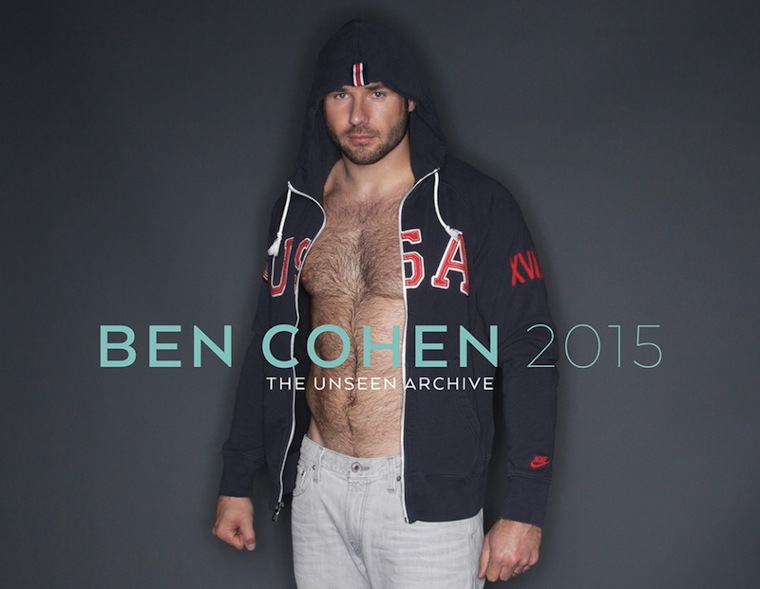 {For more information on Ben Cohen and his StandUp Foundation, please visit his website. For more Straight Ally Profiles, please see Adam Montross, Scott Herman, and Hudson Taylor.}
Back to Blog