Full-disclosure: If they weren't in their underwear, I'd have no idea who these two men were. I don't follow soccer/football/American soccer/American football (these are apparently four different things), so if it weren't for Armani (and the skivvie-trailblazing by David Beckham) I honestly wouldn't know Ronaldo from Rafael. However, being that they are in their Armani underwear (Mr. Nadal recently took up the shorts previously filled by Mr. Ronaldo and Mr. Beckham), I can bring my more substantial knowledge of fashion to the floor and offer my take on who better wears them. First, a look at the contenders:
Above is Mr. Ronaldo. Kudos to him for following the ballsy choice to wear briefs in some of his ads. The original underwear star, Mark Wahlberg, in all his iconic poses of the 90's, never once wore briefs. Boxer briefs, yes, but they don't count as true briefs. It wasn't until David Beckham crotch-rocketed his bulge onto billboards the world over that briefs became acceptable for the big names to wear. That gives Mr. Ronaldo a rather impressive edge over his follow-up: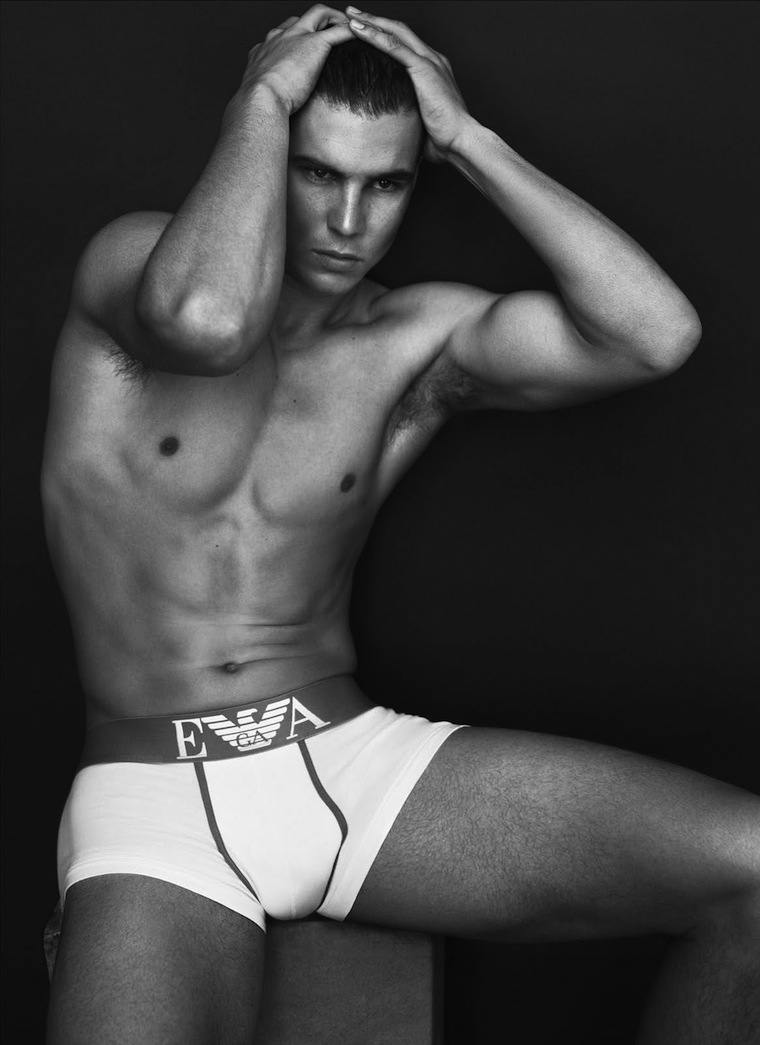 In his first ad for Armani, Mr. Nadal is wearing a pair of trunks, shorter and more revealing than boxer briefs, but still not a true pair of briefs. This is only the first glimpse of the ad campaign, however, so I'm guessing there is more revealing fare to come.
If I had to choose at this point, (and it would be a gun-to-the-head choice as I find neither of these men all that appealing – just not my taste), I'd have to go with Ronaldo, but only because he's had a chance to grow on me. (Truth be told, I found his ads horrendous the first time I saw them – I don't care enough to post them here, but Google his Armani work and tell me his eyebrows don't freak you out.) But like all savvy advertising, they were so ubiquitous that I came to appreciate his body and its curves, even if I never could bring myself to say I found him attractive. Perhaps the same will hold for Nadal, provided he steps into a pair of briefs and goes balls-out to the world.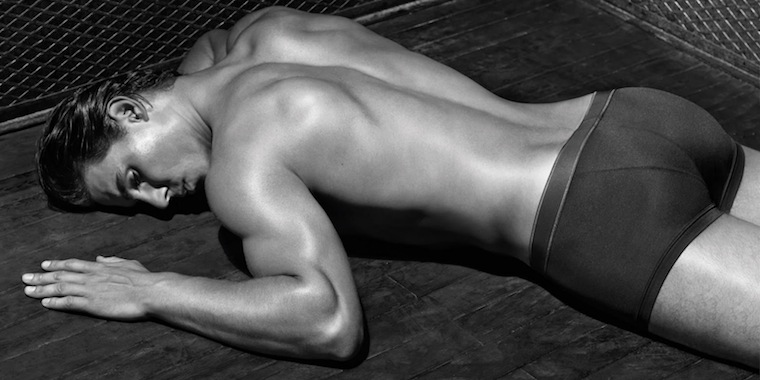 Back to Blog